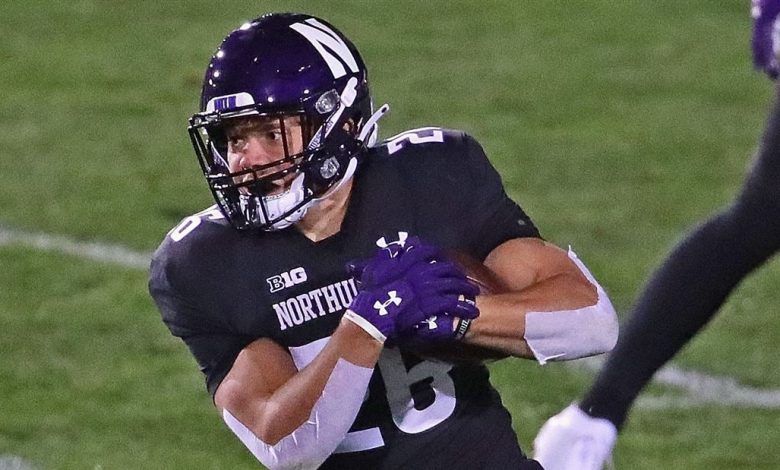 There are bragging rights on the line when arguably two of the best academic schools in the FBS meet up in the week 3 Northwestern at Duke contest. The Wildcats have been the better team on the gridiron over the past few seasons, posing a couple 9+ win years under coach Pat Fitzgerald and going 7-2 in the shortened 2020 campaign making it to the Big Ten Championship game.
Duke is in the midst of a 2-year bowl drought, but does have consistency as coach David Cutcliffe enters his 14th season with the team. The Blue Devils are only +2.5 underdogs in this spot, and have won the last two in the series against Northwestern even though the last meeting was in 2018.
Has Northwestern Found Their QB?
Payton Ramsey did a great job of facilitating for the Wildcats last season, guiding them to a 7-2 record. Through two games in 2021, Hunter Johnson has played just as well (or better) under center. Johnson has completed 66.1% of his passes (Ramsey 59.9) and has a QBR of 134.8 (Ramsey 114.5). Granted that's only been through two games, but it's a good confidence builder.
One of the biggest reasons Johnson has been able to find some success is because Evan Hull has been solid in the ground game. He ran for 87 in the season opening loss against Michigan State and added 126 and 2 TD last week in the 24-6 win over Indiana State. That's 236 yards in two games when Northwestern's leading rusher all season was Cam Porter with 333.
When the Wildcats offense shows a little improvement (early) their defense starts to wane a bit (again, early). Northwestern had the #5 scoring defense in the entire country last season, but was absolutely trucked by Michigan State for 326 yards on the ground in a 38-21 loss in week 1. The Wildcats looked better last week against Indiana State giving up just 168 total yards, but that's an FCS opponent.
Can Duke Dominate the Ground Game?
The Wildcats will really find out if they've solved their rush defense woes in the Week 3 Northwestern at Duke game. That's because the Blue Devils come into this contest 18th in the country averaging over 250 yards/game on the ground.
The Blue Devils suffered an upset at Charlotte in week 1, 31-28 as -6 point favorites. That loss was despite 255 yards on the ground and 3 scores from Mataeo Durant, who added 3 more scores last week. Mataeo's success has allowed Gunnar Holmberg to really take command of the offense, so far going 20/29 vs. Charlotte and 20/27 vs. North Carolina A&T for a completion percentage of 71.4% through two games.
Holmberg is a graduate student that has sat behind the likes of Daniel Jones, Quentin Harris, and Clemson transfer Chase Brice during his time in Durham. That's the type of knowledge absorption you need heading up against a Pat Fitzgerald defense.
Week 3 Northwestern at Duke Pick
One thing to note about the Wildcats is that they are going on the road for the first time in 2021 in this game. That means playing in front of a full capacity crowd for the first time since 2019. Duke fans are going to be pumped for this non rivalry – rivalry, and the Wildcats defense still has some questions in the run game.
Duke 26 – Northwestern 23
Free Pick: Duke +2.5