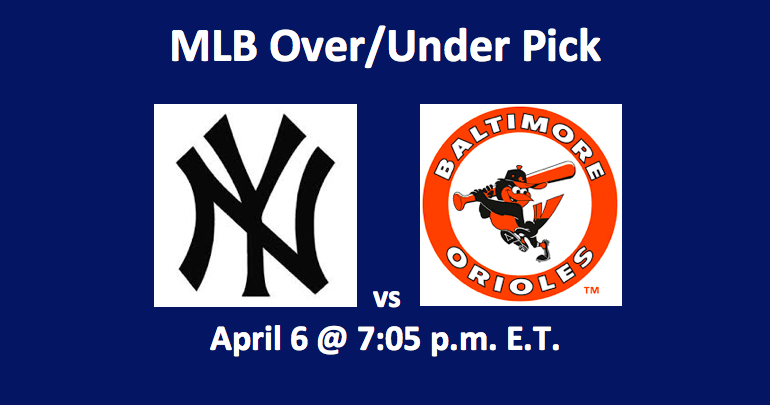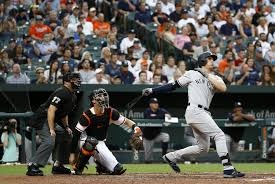 Our Yankees vs Orioles preview and totals pick has the o/u at 8.5. This Yankees vs Orioles totals preview notes that both team's scheduled starters have had tough first outings this season. It's true that the NY Yankee (3-4 Overall) offense is down some significant players, but that doesn't mean they can't still score runs. Plus, the Baltimore Orioles (4-3 Overall) have been doing well at the plate. But will these trends continue? Here's what we know regarding these two team's abilities to score and how we see this Yankees vs Orioles preview and totals pick going. Also, after reading this article, make sure you check out our Twins vs Phillies money line pick for today's 2:05 pm ET game.
Today's Pitchers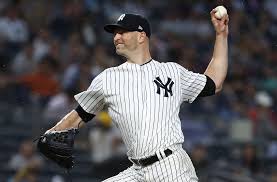 J.A. Happ starts for the Yankees and Dylan Bundy for the Orioles. Happ and Bundy faced off last week and neither lasted very long. In a game that was won by Baltimore 7-5, Happ allowed four runs on five hits over 4.0 innings, while Bundy gave up three runs on two hits and walked five over just 3.2 innings. Happ, who's ERA stands at 9.00, gave up two homers in that game. Bundy's ERA is 7.36. The bullpens were in use last night, and may see more action tonight, especially if one or both of these guys struggles again. Which, honestly, our Yankees vs Orioles preview and totals pick does expect to see happen.
Stats and Trends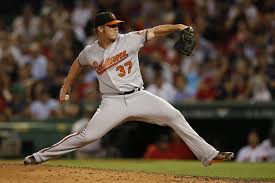 Thus far, these two teams have met four times. The average number of runs scored in those meetings stands at 10.25. In two of those games, the last two, the total came in at 12, and in one game it was nine. In the other contest, the total was eight. Opponents are batting .268 versus Baltimore pitching. The Yanks are much better in this area, as they're keeping opposing batters at .218. Both teams are hitting right around in the low-to-mid .240s.
Our Yankees vs Orioles preview and totals pick notes that the Bronx Bombers have already launched 10 homers. The Orioles have hit seven. Although neither are leading the league in round trippers, they're not anemic when it comes to the long ball. In terms of runs, the Yankees are averaging 4.0 per game and Baltimore 3.8. That is below the 8.5 total, but thus far when these two teams have gone head-to-head, they have exceeded those averages.
Yankees vs Orioles Preview: Totals Pick
Our MLB Yankees vs Orioles preview and totals picks is definitely the over at 8.5. Perhaps one or both of today's starting pitchers will be able to reign it in and keep hit and run totals down. But we're not counting on it. The start time for tonight's game between the New York Yankees and Baltimore Orioles is 7:05 pm ET.
Summary Yankees vs Orioles Preview & Totals Pick: Over 8.5 at -105