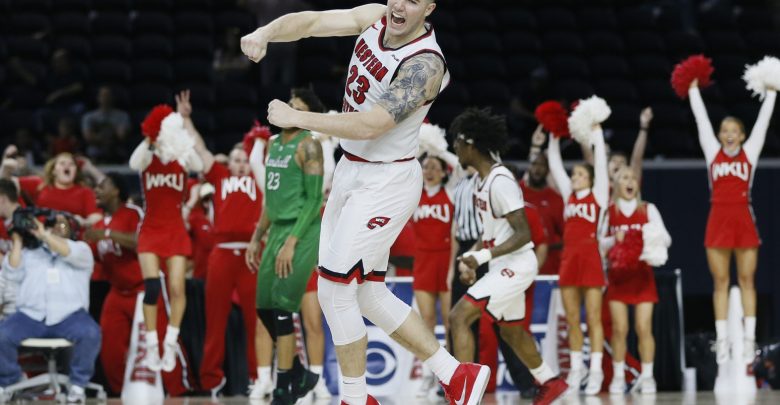 College basketball bettors are going to be suffering withdrawals after having to wait until Saturday for the Final Four after being used to Thursday games. The truth is the Final Four is tonight – of the NIT. The two contests are nationally televised on ESPN and are being played at the Madison Square Garden so there's some excitement in the air. For the 2018 NIT Final 4 free pick we see Western Kentucky favored by -1.5 over Utah. Is a tight contest in the works?
What Do We Know About the Favored Hilltoppers?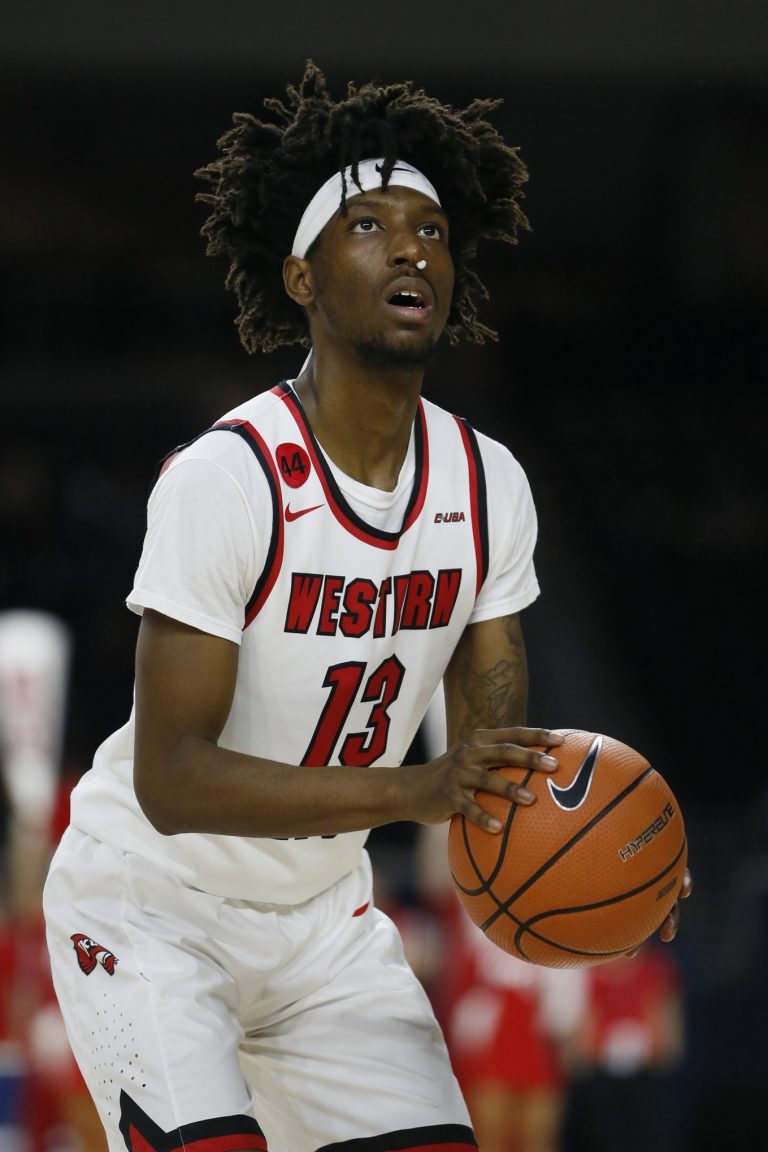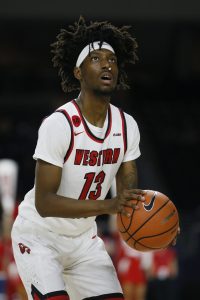 Western Kentucky didn't do themselves any favors as they closed out the regular season with a 64-80 loss to Middle Tennessee State and a 73-101 whalloping by UAB. It likely sealed the fate of the 27-10 Hilltoppers as one of the bubble teams to miss out on an NCAA tourney at-large bid. One thing you can say about WKU though is that they did regroup nicely, winning two games in the C-USA tourney and falling just a point short to Marshall in the title game for a near automatic bid. Western Kentucky has also beat three very good teams to make it to the 2018 NIT Final 4 free pick; 79-62 over Boston College, 79-75 over USC, and 92-84 against Oklahoma State.
Coach Rick Stansbury is selling his team on the opportunity that has presented itself saying, "…getting here is much better than playing one and getting beat (in the NCAAs)." Western Kentucky finds themselves favored on Tuesday night for a variety of reasons first of which is that they are averaging the most points (83.3) through the NIT off all the remaining four teams. All five Hilltoppers starters averaged double figures during the regular season and Taveion Hollingsworth has gotten especially hot with 30 points the last game. WKU doesn't go very deep into their bench, but have had 5 days off since their last game so should be well rested.
Let's Not Forget – Utah Is the Higher Seed Here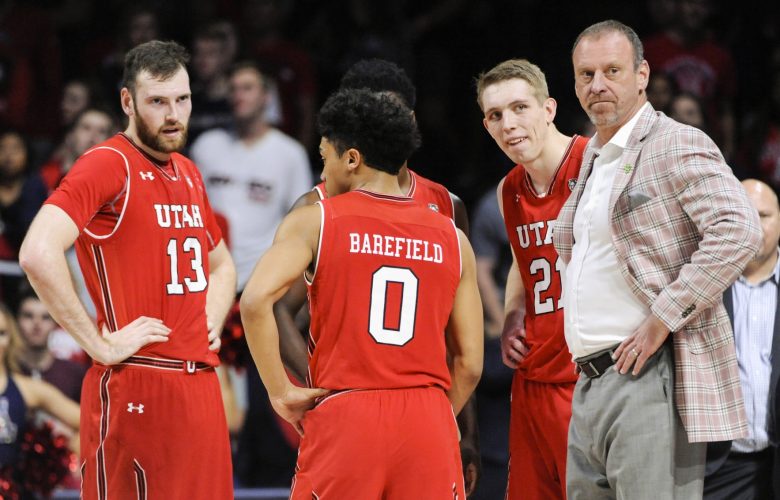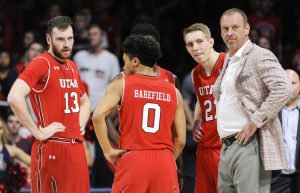 The #2 seeded Utes are the highest seed remaining in the tournament yet they still find themselves underdogs against the #4 Hilltoppers. This is even after Utah is coming off a 67-58 OT win at #1 St. Mary's – just the second time the Gaels have lost on their own court this year. Utah finished third in the Pac-12, a conference that sent a trio of teams to the NCAA tournament. The Utes beat two of those teams and only loss to another, Arizona, by a point. Utah also beat tournament team Missouri by 18 back in mid-November.
Perhaps the biggest advantage for coach Larry Krystkowiak's team in the 2018 NIT Final 4 free pick is experience. The coach has taken the program to five straight postseason appearances (2 NCAAs, 3 NITs) and has a veteran group of starters that includes four seniors and a junior. Is this the NIT? Yes. Do the bright lights of Madison Square Garden still favor an experienced team? Of course. The Utes are much more defense oriented than the fast paced Hilltoppers which could favor Utah on this foreign court. Plus it's not like Utah can't score as Sedrick Barefield and Tyler Rawson combined for 36 points against St. Mary's top 15 scoring defense. Plus, they held the Gaels #1 field goal shooting team in the country to just 58 points on their own court.
2018 NIT Final 4 Free Pick Betting
The reason Western Kentucky is such a trendy pick is because of who they've had to beat to get here. USC and Oklahoma State could have very easily been NCAA tournament teams and Boston College was battle tested in the ACC. How much did the disappointment of not making the tournament weigh on those teams though? Utah is a veteran laden group playing in their last hurrah. The Utes have also shown the ability to play lock down defense, which becomes more reliable in a pressure packed game compared to streaky shooting. WKU has looked good – but they also looked horrible in two must win games to close out the regular season. In a game that could come down to the final shot, you take the points.
Free Pick: Utah Utes +1.5 at Bovada