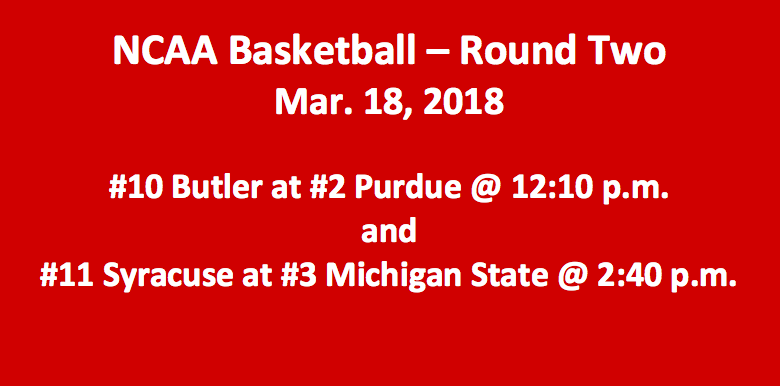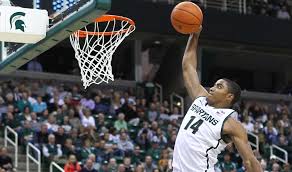 The first day of the second round of the 2018 NCAA Tournament started yesterday with eight games. There are eight more today, and then we'll have a break until the Sweet 16 starts play on Thursday, Mar. 22 and goes into Friday, Mar. 23. The Elite Eight will play out that part of the tournament on Saturday and Sunday. In this article, we have our Round Two 2018 NCAA Tournament Sunday afternoon picks.
The first game, which starts at 12:10 p.m. E.T., offers #10 Butler at #2 Purdue. The Boilermakers are favored by either 3.5 or 4.0. The over/under on this game is 144.0. The second contest has #11 Syracuse at #3 Michigan State. That tipoff is 2:40 p.m. E.T. In this game, the Spartans are favored by 9.5 and the over/under is low at 128.0
#10 Butler at #2 Purdue
East Region at 12:10 p.m.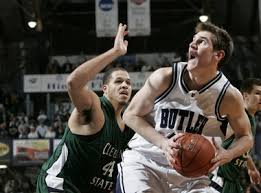 The Butler Bulldogs (21-13) defeated the #7 Arkansas Razorbacks 79-62 in round one. That earned them the right to meet the very tough Purdue Boilermakers (29-6) today. Purdue beat #15 CS Fullerton by a wide margin, 26 points. The final in that game was 74-48.
Both teams match up well statistically. The Bulldogs are averaging 79.1 PPG while the Boilermakers are good for 80.9. These two teams are fairly close in rebounds, assists, and steals, as well as shooting percentage. But Purdue is much better at blocked shots, as they're averaging five blocks per game and Butler is good for 2.9. Butler is three percentage points better at the foul line, while the Boilermakers are six points better when tossing threes.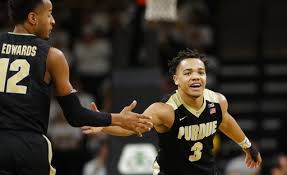 For the Bulldogs, senior forward Kelan Martin (21.0 PPG, 6.3 RPG) is the key. Like the two other top scorers for Butler, he can hit from virtually anywhere on the court. Two guards, sophomore Kamar Baldwin (15.7 PPG, 4.9 RPG) and junior Paul Jorgensen (10.2 PPG, 3.2 RPG), are top scorers and playmakers. Senior forward Tyler Wideman (9.3 PPG, 5.2 RPG) is solid in the paint.
The Boilermakers are big in the frontcourt, as seven-foot-two senior center Isaac Haas (14.7 PPG, 5.7 RPG) and six-foot-eight senior forward Vincent Edwards (14.5 PPG, 7.3 RPG) are dominant under the basket. Haas is a 62% field goal shooter. Guards Carson Edwards (18.4 PPG, 2.9 APG) and Dakota Mathias (12.3 PPG, 4.0 APG) are top-notch shooters. Mathias is a 46% three-point shooter.
The Bulldogs are a fine team and can certainly play up. The Boilermakers are big and they have sound defensive chops as well as a group of guys who can connect from downtown. We are going with Purdue at -3.5. We also like the over at 144.0.
Our Picks: Purdue at -3.5 and over 144.0
#11 Syracuse at #3 Michigan State
Midwest Region at 2:40 p.m.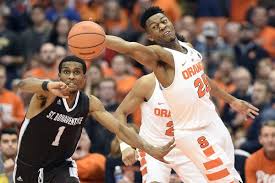 On Friday, the Syracuse Orange (22-13) beat favored #6 TCU 57-52. Now they have to meet another very tough team, the Michigan State Spartans (30-4). The Spartans made it to round two by beating #14 Bucknell in a much closer game than anticipated. The final score was 82-78.
Syracuse is certainly an underdog in this one. Statistically, MSU is dominant, as they are outscoring the Orange 81.0 to 67.0, beating them in shooting percentage 50.5% to 41.6% and dishing off a lot more assists, as those stand at 19.4 to 10.9. The Spartans are good on 41% of their threes, while the Orange are hitting just 32% of their three-point tries.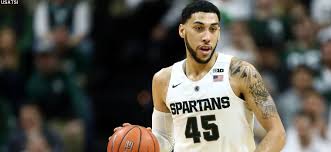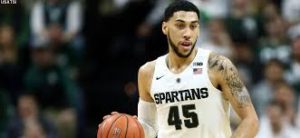 Syracuse needs output from freshman forward Oshae Brissett (14.9 PPG, 8.9 RPG) and sophomore guard Tyus Battle (19.3 PPG, 40.1 FG%). Junior guard Frank Howard (14.7 PPG, 4.8 APG) brings stability and playmaking chops to the backcourt.
Michigan State has five players who are double-digit scores and three who are collecting six or more rebounds per game. Two sophomore guards, Miles Bridges (17.3 PPG, 7.0 RPG) and Cassius Winston (12.6 PPG, 6.9 APG), offer top scoring skills and fine basketball smarts. Sophomore forward Nick Ward (12.5 PPG, 7.2 RPG) is a lights-out shooter.
We're going the MSU at -9.5. We're also taking the over, which is incredibly low at 128.0.
Our Picks: Michigan State at -9.5 and over 128.0
Round Two 2018 NCAA Tournament Sunday Afteroon Picks: Final Word
Those are our Round Two 2018 NCAA Tournament Sunday afternoon picks. We'll be posting two more picks prior to 1 p.m. E.T. and should have all of our Sunday games online by around 4 p.m. E.T. Best of luck today!