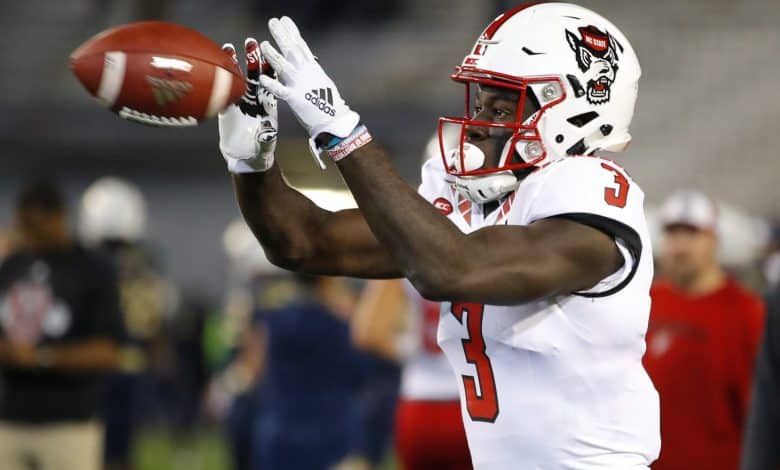 The week 1 USF at NC State matchup looks like an easy win for the Wolfpack, on paper at least. Oddsmakers would seem to agree, setting NC State as -19 point favorites against a Bulls team that was just 1-8 in 2020.
USF coach Jeff Scott enters his 2nd season with the program, but are there just way too many holes for the former Clemson OC? The Bulls had one of the worst defenses in the entire nation last year, but also come into Thursdays contest (7:30 ET, ACC Network) very inexperienced at QB. That's not a great combo.
Any Defensive Improvement for USF?
One bright side for South Florida fans as they enter the 2021 campaign is that it's very hard to envision their defense being much worse than it was a year ago. Things fell off the rails pretty quickly in 2020, with a 52-0 loss to Notre Dame in week 3 being the worst loss in franchise history.
Things didn't get much better for the Bulls as the season continued. They gave up 39+ ppg in five of their last six games of the year, allowing 44.1 ppg to FCS opponents which was worse than every team except Bowling Green and Kansas. Now USF has to visit an NC State team that averaged 30.1 ppg in 2020.
Cade Fortin gets the keys to the offense in the Week 1 USF at NC State matchup. The Junior threw just 8 passes last season, getting injured in both games he appeared in. All five starting offensive lineman do return, which will be huge against a Wolfpack team that had the 12th most sacks in the FCS last season.
NC State Set to Roar Out of the Gates
The Wolfpack have to be licking their chops at this matchup to begin the season. The Bulls should be better on offense as Scott used to be the co-offensive coordinator at Clemson while Charlie Weis, Jr. has some great lineage. That Bulls defense has a lot of rebuilding to do however.
Devin Leary returns at QB for the Wolfpack trying to bounce back from a broken leg suffered a year ago after just four games. Leary has some offensive weapons, and two huge targets in 6'3″, 220 pound Emeka Emezie and 6'4, 215 pound Devin Carter. Emezie has caught a pass in 32 straight games. RB Zonovan Knight ran for 10 TDs last year, and is a preseason All ACC selection.
9 Wolfpack defensive starters are back for 2021, That includes Payton Wilson who might be the best defensive player in the ACC. Isaiah Moore is another returning linebacker that tallied 94 tackles a season ago.
Week 1 USF at NC State Pick
You always worry that 19 points is a bit much to give in the season opener as teams often do come out rusty to begin the season. This is especially true for an NC State team that was below average on the defensive side of the ball in 2020. That being said the Wolfpack are extremely experienced, while USF isn't at the most important position on the field – QB.
NC State 42 – USF 16
Free Pick: NC State -19