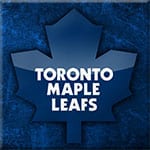 Overview
The New York Islanders visit the Air Canada Centre in Toronto tonight where they take on the Maple Leafs. The Islanders have played the Leafs well of late winning 8 of the last 12 meetings overall and 6 of the last 7 played in Toronto.
Head to Head Trends
Islanders are 6-1 in the last 7 meetings in Toronto.
Over is 13-3 in the last 16 meetings.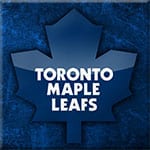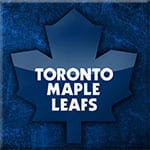 Toronto Maple Leafs (+150)
The Toronto Maple Leafs are last in the Atlantic Division with 53 points a full 30 points out of 1st place and they are also 22 points out of the final playoff spot so even though they are not mathematically out of the playoffs yet I think it's safe to say they're not going to make it.
The Leafs had a rough start to the season losing 9 of their first 10 games and it looks like they are in for a rough finish as well losing 10 of their last 11 games. The Leafs are pretty bad in general but now they are dealing with some major injury issues so I expect them to struggle for the rest of the season.
Toronto Maple Leafs Trends
Maple Leafs are 9-23 in their last 32 home games.
Maple Leafs are 11-43 in their last 54 vs. a team with a winning record.
New York Islanders (-160)
The New York Islanders are 3rd in the Metropolitan Division with 81 points 21 points back of the 1st place Washington Capitals but they're still looking pretty solid to make the post season.
The Islanders are one of the hotter teams in the league right now winning 11 of their last 14 games. The Islanders have a decent offense averaging 2.84 goals per game but it's their goaltending that is the main reason for this current hot streak allowing under 2 goals per game over the last 10 games.
New York Islanders Trends
Islanders are 6-1 in their last 7 road games.
Islanders are 22-4 in their last 26 in the third game of a 3-in-4 situation.
Conclusion
I hate picking such a large road favorite especially on the second night of a back to back but the Islanders are just so much better then the Maple Leafs right now. The Islanders are playing some of their best hockey all season right now while the Leafs have been absolutely horrible of late and just going through the motions and waiting for the season to be over.
Free Pick: New York Islanders -160