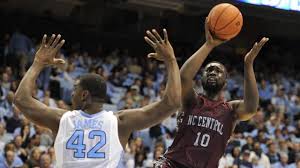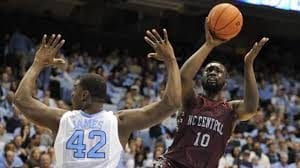 The third of the First Four games will be played tonight at 6:40 p.m. as 16 seeds, the North Carolina Central Eagles (25-8 Overall, 13-3 MEAC) and UC Davis Aggies (22-12 Overall, 11-5 Big West), meet in a Midwest Region contest. In our NC Central plays UC Davis 2017 First Four pick, the Eagles are at -3.5 and the over/under is 132.
The Eagles come to this game having lost their final two regular season games. Losses were to Savannah State 74-63 and NC A&T 68-63. NC Central then went on to win the MEAC tournament by taking down each of their opponents by anywhere from 18 to 35 points. The Aggies went into the Big West Conference tournament having lost their final regular season game 79-49 to UC Irvine. That win gave Irvine the regular season conference title. But UC Davis came back in the Big West tournament winning it all by beating Irvine in the final game 50-47.
16 North Carolina Central Eagles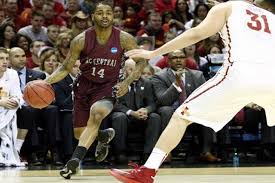 The Eagles' top player is guard Patrick Cole. Cole is averaging 19.5 PPG, 7.0 RPG, 5.7 APG. He pretty much does it all. Guard Dejuan Graf is averaging just over 14 points per game and dishing off an average of 5.4 APG. In the frontcourt, Kyle Benton is good on 63% of his shots while bringing down 7.9 RPG. He's also a solid shot blocker. Also upfront, Del'Vin Dickerson is a 54% shooter who ably offers rebounding assistance.
16 UC Davis Aggies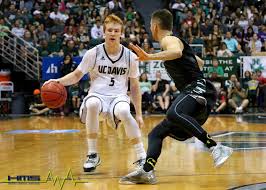 The Aggies have three guys who are averaging double-digits when it comes to points per game. Guards Brynton Lemar and Siler Schneider are averaging 16.1 and 10.5 points per game respectively. Both are 40% shooters from the field and mid-30-percent shooters from downtown. Chima Moneke is the other player in double-digits as he's tossing in 14.4 PPG. Moneke leads the team in rebounding, averaging 14.4 per game, and in shooting percentage as he's good on 52% of his attempts.
NC Central Plays UC Davis 2017 First Four Pick
In this game, NC Central holds the edge in just about every category. They're averaging 75 PPG, while the Aggies are at 70 PPG. Shooting percentages overall fall to the Eagles, but just by one or two percentage points. Also, NC Central is a bit more disciplined on the court. Our NC Central plays UC Davis 2017 First Four pick likes the Eagles at -3.5. We're also taking the over at 132.
NC Central Plays UC Davis 2017 First Four Pick: NC Central at -3.5 and over 132