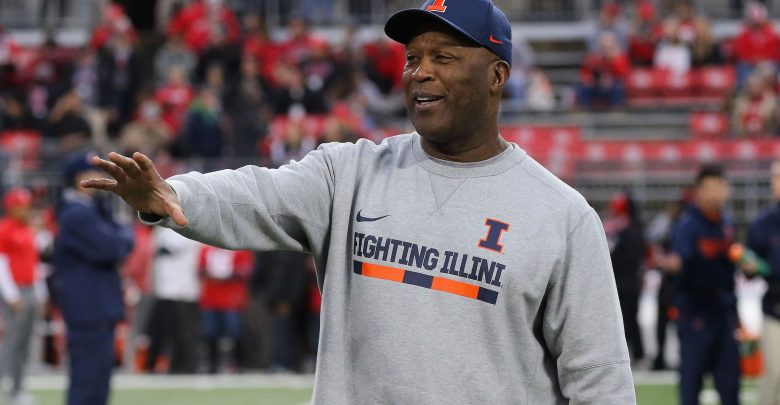 When Illinois hired Lovie Smith, the coach who had gone to a Super Bowl, in 2016 it was initially considered a coup for the program. In two years however the Illini have amassed just 5 wins and a putrid 2-16 record in the Big Ten. The autumn brings new beginnings however and Illinois begins its quest for a Bowl Game with a contest vs. Kent State in the NCAAF Week 1 Big Ten free pick. The Golden Flashes have a new coach and a new hunger themselves so is the line of ILL -16.5 way too much for the season opener?
Sean Lewis Takes Over Kent State Program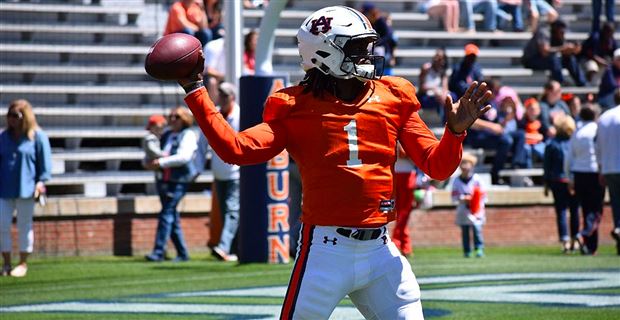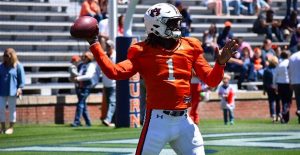 With about a 7-win season this year, Sean Lewis would instantly become the 2nd greatest coach in the history of the Kent State program. The Golden Flashes have gone to just one bowl game…ever and have won 2 games or less in 14 of the last 30 seasons. Lewis comes over after being OC at Syracuse and the 32-year-old brings with him a new energy. There's potential for the offense today in the NCAAF Week 1 Big Ten free pick. QB Woody Barrett is a former 4-star recruit and a transfer from Auburn. Barrett threw for 1200+ yards and ran for nearly 500 more in 9 games at JUCO last season. Justin Rankin returns in the backfield after running for 490 a year ago and catching 42 passes for 311 yards. 6-1″, 251 pound RB Kesean Gamble can wear down the Illini D-line because he's big – he has to be as he also plays LB for the Golden Flashes.
For a 2-10 team the Kent State defense actually wasn't horrible a year ago. They allowed less than 200 ypg through the air in 2017 but that also could have been because they surrendered 213 per game on the ground. That defense was largely a victim of an inept offense that was 2nd worst in the country in scoring at 12.8 ppg. The Golden Flashes have a new DC this year but perhaps more importantly – an improved offense that can keep the defense off the field.
&
The starting QB for Kent State the last time they won a season opener on the road? Julian Edelman in 2007, a 23-14 win over Iowa State in Ames.#KENTvsILL #B1G #Illini #FlashFast

— SERC (@SERCenter) August 30, 2018
Will The Illini Finally Get Something Going in 2018?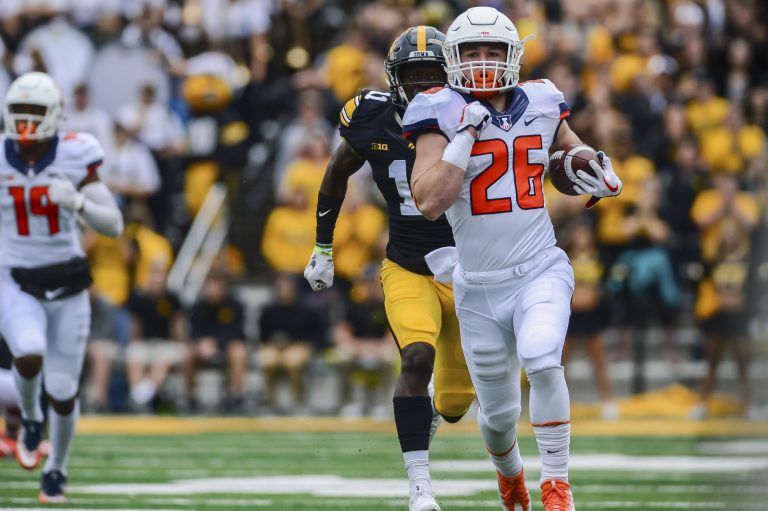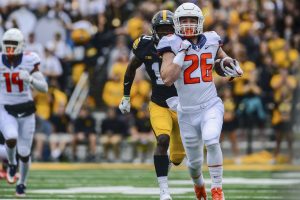 At this point fans in Champaign would even take mediocre because the last 2 years of the Lovie Smith era the team has been absolutely bad. Believe it or not, Illinois actually regressed in 2017 from Smith's 1st year when the team was just 3-9 and 2-7 in the Big Ten. Last season they were 2-10 and an 0-fer in the conference. The job of turning that around falls to Senior transfer QB AJ Bush who has been named the starter. The dual-threat signal caller has spent time in the Nebraska and Virginia Tech programs but is still fairly green. Cam Thomas played 4 games as a freshman last season and will be a solid backup if Bush falters. The Illini are young at the skill positions, but RB Mike Epstein and WR Brian Smalling showed flashes last year as freshman. They should be better with a year under their belt. Perhaps Illinois' biggest addition is new OC Rod Smith.
Defense has always been (Lovie) Smith's forte and the team was great at avoiding the big play last year. 6 of the top 8 defensive lineman return as do 4 of the top 6 tacklers at LB. Once again the defensive unit played a lot of young players last year but the ROI is that they now have experience even though they may look green on paper. Kent State plays an up-tempo offense so that depth could be a key in the NCAAF Week 1 Big Ten free pick.
AJ Bush is Cam Newton https://t.co/TeOowPMxFE

— The Champaign Room (@Champaign_Room) September 1, 2018
NCAAF Week 1 Big Ten Free Pick Betting
Somehow Illinois has won 20 straight home openers which is the 4th best streak in the nation behind Florida, OK State, and Wisconsin. Julian Edelman was the starting QB the last time Kent State won an opener on the road (2007). The line is huge today (ILL -16.5) for a matchup of 2-10 teams a year ago but 66% of the public likes the Illini. That's too many points for Kent State's 3-5 defense and up tempo offense that Illinois does nothave film of to prepare.
Week 1 Big Ten Free Pick: Kent State Golden Flashes +16.5