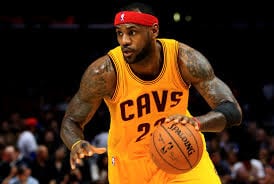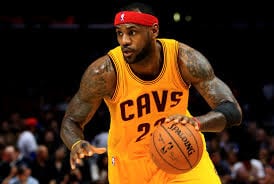 Detroit plays Cleveland in the first round of the 2016 NBA Playoffs. Game one is set for Sunday, April 17 at 3:05 pm. The Cavaliers (1st seed) are 10-point favorites. Detroit (8th seed) comes in with a record of 44-38. The Cavs have a record of 57-25. One thing is for certain about the NBA playoffs, you can't always count on what happened during the regular season to be repeated in the postseason.
This Season
This season the Pistons dominated the Cavs, beating them three of four, including a 112-110 OT win in Cleveland on April 13, the final day of the season. When playing the Cavs Detroit has managed to keep Cleveland confined, and they have made the most of their opportunities. In other words, even though Cleveland is the favorite here, their performance against Detroit does not warrant that designation.
Cleveland Cavaliers: Key Players
As it was last season, the Cavs have relied heavily on LeBron James (25.3 PPG, 7.4 RPG, 6.8 APG). James leads the team in scoring and is first in minutes per game at 35.6. For the Cavs to have a shot at the title, or even moving onto the second round, they will need some great playoff performances by PF Kevin Love (16 PPG, 9.5 RPG) and PG Kyrie Irving (19.6 PPG, 4.7 APG). Neither player came through in the playoffs last season. Along with being major shooters from the field both are 80% free throw shooters. A lot is expected from them.
Shooting guard J.R. Smith (12.4 PPG, .415 FG%) hits 40% of his threes. He's an essential part of this offense. PG Mo Williams and his excellent shooting, top playing skills, and seasoned experience will be missed.
Detroit Pistons: Key Players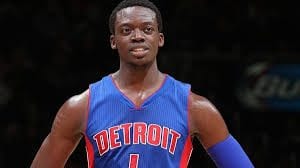 Detroit will look to big man Andre Drummond (16.2 PPG, 14.8 RPG) to control the boards and, to a degree, neutralize LeBron James. Also important in the frontcourt are Marcus Morris (14.1 PPG, 5.1 RPG) and SF Tobias Harris (16.6 PPG, 6.4 RPG). Harris is a 91% free throw shooter. These three guys have the potential to be especially troublesome in this series.
Point guard Reggie Jackson (18.8 PPG, 6.2 APG) is an essential part of this offense. Along with hitting 43% from the field and 35% from the three-point mark, he's an 86% free throw shooter. He is the glue and engine of this team.
Best Bets
Certainly we like Cleveland in this series. But, we don't like them at -10 in the first game at home. The one win that the Cavaliers notched over the Pistons was by less than 10. Look for Cleveland to win by 4 to 6. Take the over at 200.5. Overall when Detroit has played Cleveland this season they've hit 200-plus points. The series will be fairly close with the Cavs taking it 4 games to 2.