NBA Picks
Chicago Bulls at Brooklyn Nets Betting Preview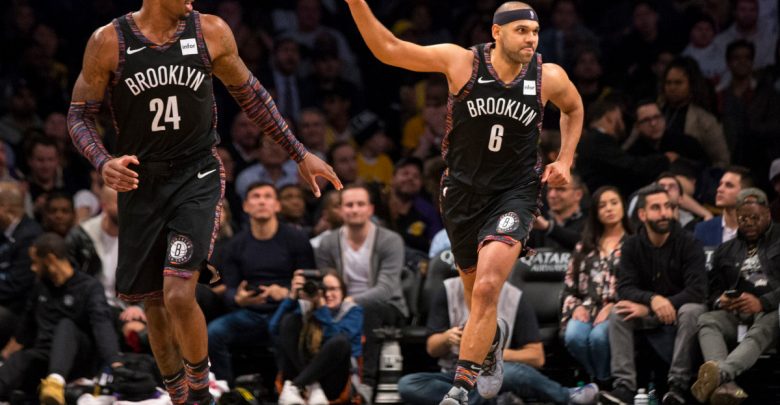 Suddenly, the Brooklyn Nets have become one of the best teams in the Eastern Conference. The Nets suffered a loss to the Boston Celtics on Monday night, but are still squarely in the playoff race in the East. Brooklyn will look to get back on track when they host the woeful Chicago Bulls on Tuesday night.
Brooklyn had won six games in a row prior to their loss to the Celtics on Monday night. The Nets still come into this game with a record of 27-24, and are in 6th place in the Eastern Conference. The Bulls come into this game having lost three straight games, and are just 11-39 so far this season. Chicago is in a tight battle with a few teams for the worst team in the NBA. Brooklyn is a 7.0 point favorite over the Bulls on Tuesday night.
Bulls "Not Tryin' For Zion"
The Chicago Bulls are a complete mess right now, and they look to be in full on tanking mode at this time. The prize of the 2019 NBA Draft is Zion Williamson, and Bulls fans are already of dreaming about seeing him in Chicago. Chicago has lost 13 of their last 14 games in the month of January, and most of those losses have been in blowout fashion. The Bulls are averaging just over 101 points per game while giving up 111. Chicago has become the laughing stock of the NBA.
Point guard Zach LaVine has been the lone bright spot for the Bulls so far this season. LaVine is scoring better than 22 points per game while shooting close to 45 percent from the field. The Bulls paid him a lot of money, and they hope that he is a centerpiece of their team moving forward. Forward Lauri Markkanen and Wendell Carter Jr. give the Bulls young stars down low, but both players have struggled to stay healthy. Injuries have been devastating for the Bulls all season long.
Nets Somehow Winning Games of Late
If you look at the season stats for the Brooklyn Nets, it is hard to figure out how they are winning games. The Nets are outscoring their opponents by just .4 points per game this season, and are below league average in both scoring and defense. Brooklyn was dealt a tough blow over the weekend, as Spencer Dinwiddie was forced to undergo surgery on his thumb. Dinwiddie is averaging better than 17 points per game off the bench this season.
Point guard D'Angelo Russell has been the offensive star for the Nets so far this season. Russell is scoring better than 19 points per game while dishing out 6.4 assists per contest. Shooting guard Caris LeVert has chipped in with 18.4 points per game this season. The Nets have a young core of future stars, but they are finding a way to win this season.
Brooklyn Blows Out Chicago
The Brooklyn Nets were able to turn their franchise around in a hurry, and the Chicago Bulls could use some tips from them. The Bulls are a complete mess this season, and they don't seem to have a plan in place. Chicago would gain more by losing this game, and that is exactly what will happen. Bet the Brooklyn Nets -7.0 to blow out the Chicago Bulls on Tuesday night.