NBA Picks
Boston Celtics at New York Knicks Betting Pick and Prediction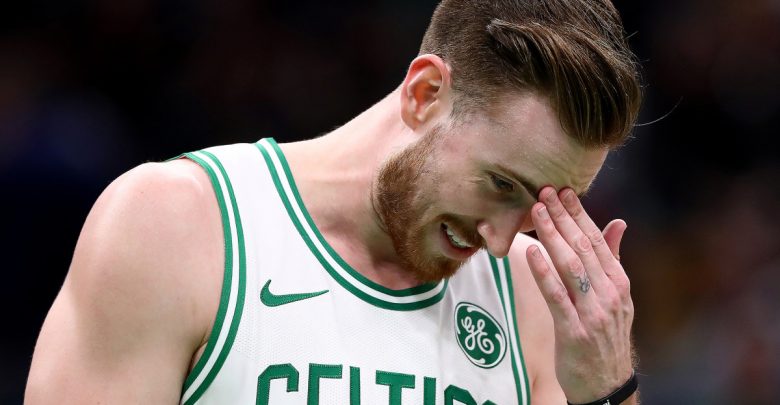 On Friday night on ESPN, the Boston Celtics will travel to Madison Square Garden to take on the New York Knicks. Boston comes in at 32-19 and is in 5th place in the Eastern Conference. The Knicks are 10-40 and come into this one 15th place in the East.
Boston Dominating with High Scores
Boston is coming off a 126-94 win over the Hornets on January 30th. The Celtics had 6 players score in double figures, with Jaylen Brown leading the charge with 24 points on 10 of 18 shooting off the bench. Brown also led the Celtics in rebounds with 10. Jayson Tatum scored 20 points on 9 of 15 shooting and added 5 rebounds. Terry Rozier scored 17 points and had 5 rebounds and 10 assists to lead the team. Marcus Morris scored 15, Al Horford added 14, and Gordon Hayward chipped in 12.
The Knicks are coming off a 114-90 loss to the Mavericks on Wednesday and have lost 11 straight games. Kevin Knox was the leading scorer with 17 points on 6 of 16 shooting. Trey Burke scored 16 points on 7 of 14 shooting and tied for the team lead in assists with 3. Mario Hezonja scored 13 points and Allonzo Trier tallied 11 in just 19 minutes of action. Mitchell Robinson led the Knicks on the glass with 7 rebounds. Tim Hardaway Jr. had a quiet game with 6 points on just 2 of 11 shooting.
Celtics vs. Knicks Team Comparison
Kyrie Irving leads the Celtics in scoring with 23.7 points a game and is expected to return after missing the last 2 games with a hip injury. Irving is also the leading assister with 6.9 a game. He is followed by Jayson Tatum, who scores 16.3 a game, and Marcus Morris, who adds 14.6. Al Horford leads the team in rebounding with 6.7 a game and adds 12.5 points. Boston scores 112.4 points a game on 46.2% shooting and allow opponents to score 105.6 a game. The Celtics are just 11-13 on the road this season.
The Knicks made a blockbuster trade on Thursday night, dealing Kristaps Porzingis, Tim Hardaway Jr, Trey Burke, and Courtney Lee for Dennis Smith Jr. DeAndre Jordan, and Wesley Matthews. The Knicks will have a lot of points to make up as Hardaway Jr. was the leading scorer. Emmanuel Mudiay is now the leading scorer with 14.7 a game but is out with a shoulder injury. Enes Kanter scores 14.1 and grabs 10.6 rebounds a game. The Knicks will gain 12.9 points from Smith Jr. and he will be the leading assister with 4.3 a game. DeAndre Jordan will add 11 a game and will be the leading rebounder with 13.7 a game but is questionable with an illness. Matthews will chip in 13.1 a game. The Knicks are scoring just 106.2 a game on 43.1% shooting and are allowing opponents to put up 115 a game.
Celtics vs. Knicks Prediction
The Celtics come in at -13.5. The Knicks are a literal dumpster fire right now and are looking ahead to free agency and are more than likely tanking the rest of this season for the draft. The Celtics are legitimate contenders to make the Finals and will get a boost with the return of Kyrie Irving in this one. This game should get out of hand early as the Knicks will be disinterested, and Boston should win by 20+ points. Take the Celtics -13.5.