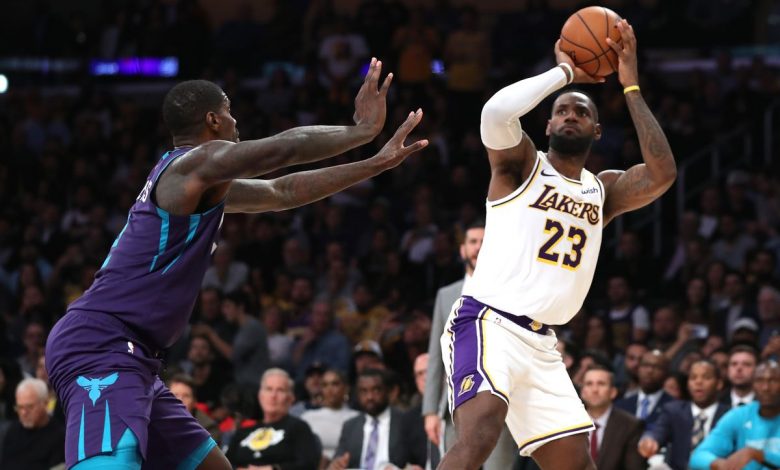 The Los Angeles Lakers go for their third straight win when they host the Memphis Grizzlies on Tuesday night. The Lakers, who dropped their season opener to the LA Clippers, have topped Utah and Charlotte at home to climb above .500 for the season. Memphis is coming off its first victory of the season, a 134-133 overtime win over visiting Brooklyn.
The Lakers seem to have picked up on the emphasis on defense preached by coach Frank Vogel, holding their first three opponents to an average of 99.7 points per game, good for sixth in the league. The Grizzlies could use that kind of focus on the defensive end, as they've allowed 121 points per game, tying them for 25th in the league in the category.
The moneyline for this contest has the Memphis Grizzlies +650 and the Los Angeles Lakers -1000. Los Angeles is favored by 12 points at home, with the over/under for the game set at 219.
Young Guns
Memphis is working on a rebuild, but it has a couple of nice building blocks in rookie guard Ja Morant and second-year forward Jaren Jackson Jr. Morant has lived up to his No. 2 draft pick status in the early going, leading the Grizzlies in scoring (18 points per game), assists (six per game) and steals (1.7). He's able to use his speed and ball-handling to get to the rim, but he's also shooting 50 percent from three-point range.
Jackson is right behind Morant, averaging 17.3 points to go with 6.7 rebounds and 1.7 blocks per game. His game is much like that of the guy he'll likely be matched up with in this one, Anthony Davis, in that he can take the three-point shot as well as drive or post up. The inside duo of Jonas Valanciunas and Jae Crowder has been solid so far, combining for 21.7 points and 15.3 rebounds per game.
Putting It Together
The Lakers are a work in progress and will be for a while, despite the fact they have two of the top players in the game in LeBron James and Davis. Still, having those two players means the rest of the team has some time to develop some chemistry on both ends of the floor. Davis is coming off a 29-point, 14-rebound, three-block effort in a win over Charlotte and has been dynamic on both ends of the floor this season.
James seems to turn his game off and on, which you might expect from a 34-year-old. He's averaging 23.3 points, 7.7 rebounds and 10 assists per game, working to be a facilitator as much as he can with Rajon Rondo still out injured. Dwight Howard showed what he can provide off the bench in the win over the Hornets, going for 16 points and 10 rebounds on 8-of-8 shooting from the field.
Lakers Win Again
Memphis has some exciting young talent, but it still needs some time to put things together. Los Angeles has some veteran talent and is able to play well as it develops into a championship-contending team. Look for Davis to have another big game in this one as the Lakers roll to victory, though it will be closer than the point spread. I'm taking Memphis +12 to at least keep this one close.