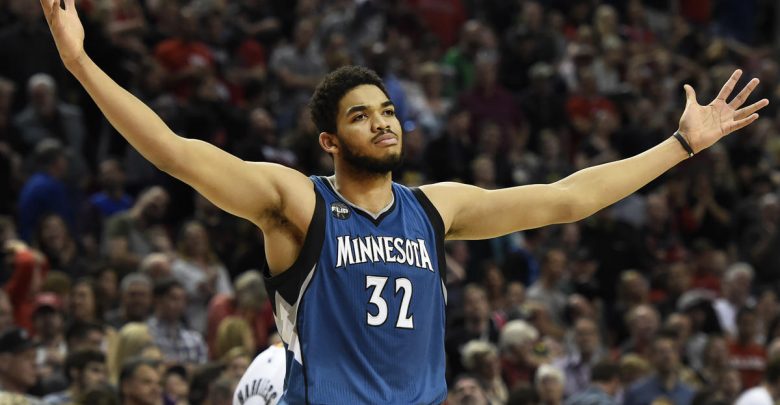 Somebody's got to win heading into the March 26th Rockets at Timberwolves matchup. Victories have been hard to come by for both of these teams who round up the rear in the Western Conference. Houston (12-31) has had a 20-game losing streak this season – and Minnesota is still 2.5 games behind them at 10-34.
Minnesota is a -4 point favorite on Friday night, just the second time they've given points in the last 22 games (last was a 103-112 loss to OKC on Monday as -5 favorites). Houston begins life without Victor Oladipo as he's off to Miami, and the Rockets come into this tilt really shorthanded due to trades and injuries.
How Do You Trust Houston?
There are some things to like about Houston coming into the March 26th Rockets at Timberwolves game, but it takes some guts to take the visitors even getting 4 points. The Rockets have one win in their last 22 games, and that came against Toronto who was in the midst of a 9-game skid themselves.
Not only are the Rockets losing, they're dropping games big, like a 122-97 home loss to Houston on Wednesday. The Hornets shot 51% from the field in that game. The Rockets have fallen by 2 points at home to an OKC team missing Shai Gilgeous-Alexander and were beaten by 13 points at home to the worst place team in the East, Detroit, over the last week.
Minnesota is very bad defensively in their backcourt defense though (30th), which means a big game could be coming from John Wall. The Rockets PG doesn't have to share the ball with Oladipo anymore, and had a triple-double in the win over Toronto. Will it be enough though?
Chance for a Rare Win for Minnesota
It's been a tumultuous year for the 10-win T'Wolves, but there's no better shot at a win than when the Rockets come to town. Houston is 6-15 on the road, but there's no advantage there as Minnesota is just 6-16 at the Target Center this season.
The T'Wolves do have wins over the Suns and the Trail Blazers over their last six games, and have also beaten the Pelicans since the all-star break. Minnesota has also lost to the Thunder and got beaten by 20 against the Mavs in their last two games.
Houston has given up a 16 rebound game to Mason Plumlee and 14 boards to Moses Brown in the past week, so they are struggling vs. the C position. That's what Minnesota wants to hear as they send Karl-Anthony Towns down to battle on the blocks. Towns has a 41 and a 33 point outing over his last four games.
Free March 26th Rockets at Timberwolves Pick
How can you back either of these teams right now? Minnesota is by no means in any position to be giving 4 points no matter who the opponent is. Houston has Wall and Christian Wood right now – and that's it. It's going to be a big game from both of them that helps the Rockets prevail though – or at least cover this number.
Rockets 116 – Timberwolves 114
Free Pick: Rockets +4