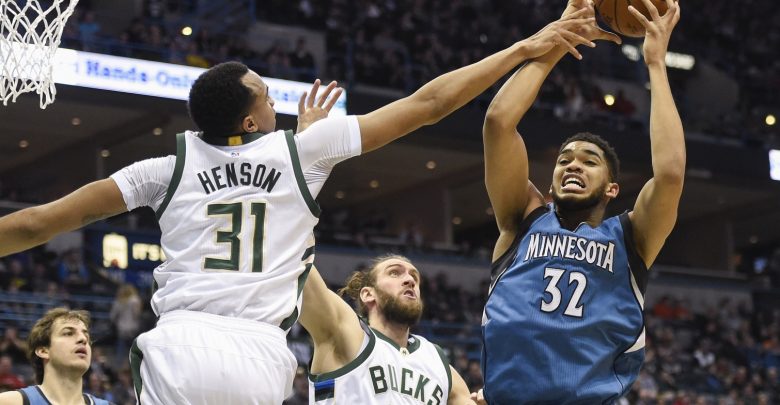 Firing Jason Kidd went exactly as planned for the Milwaukee Bucks as all they've done is go 4-0 under interim coach Joe Prunty. The Bucks will have a tough task making it to 5-0 however as they visit Target Center where Minnesota has won 10 straight games. Overall the T'Wolves appear to be struggling after dropping four of the past five, but all those defeats were road contests. In the 2/1 NBA free pick Minnesota will look to take advantage of that home court advantage as oddsmakers have set them as -6 favorites.
It's Karl-Anthony Towns vs Giannis Antetokounmpo. It's live on @kwesesports from 3am Nigerian time!…
Bucks and Timberwolves set for epic https://t.co/6rlNPrWjcS

— iBD10 (@booday10) February 1, 2018
Milwaukee a Bit Short Handed Tonight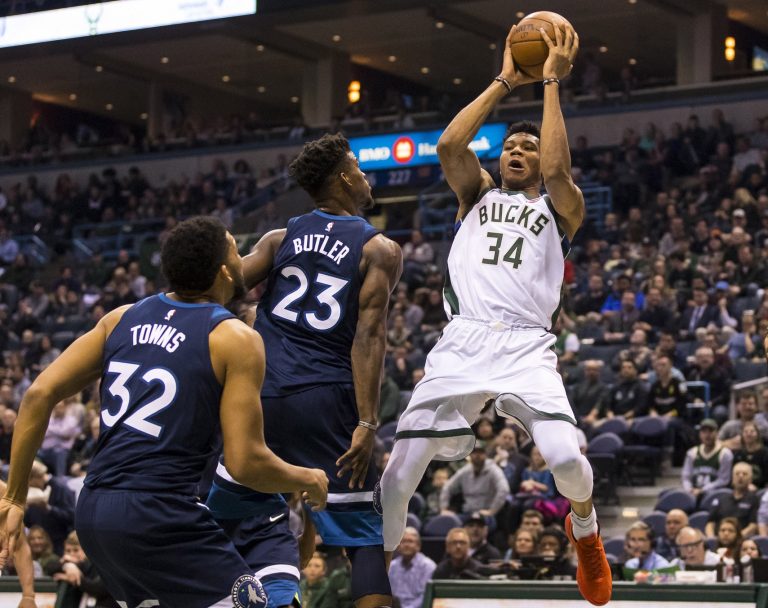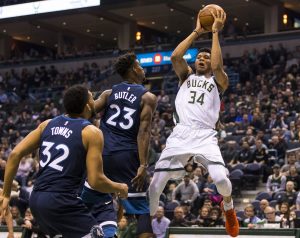 The Bucks will get some reinforcements tomorrow when they play their second leg of a back-to-back as Jabari Parker makes his season debut after recovering from an ACL injury. Tonight however, Milwaukee appears to be a bit short handed as G Eric Bledsoe is listed as doubtful with an ankle injury. The loss could be huge considering it was Bledsoe that led Milwaukee in the 102-96 win over the Wolves in December. Matthew Dellavedova should move into the starting lineup as Jason Terry is also out in the 2/1 NBA free pick tending to personal matters.
Milwaukee has won four straight, but that streak could be perceived as a bit misleading. First off, three of those games were at home. Second of all, three of them also came against non-playoff teams in Chicago, Brooklyn, and Phoenix. Of course tonight's game against Minnesota is definitely winnable, mostly because the Bucks have Giannis Antetokounmpo on the court. Antetokounmpo has missed some time lately with knee soreness but in his past three games back he's gone for 30+ twice.
Does a Home Game Equal A Minnesota Win?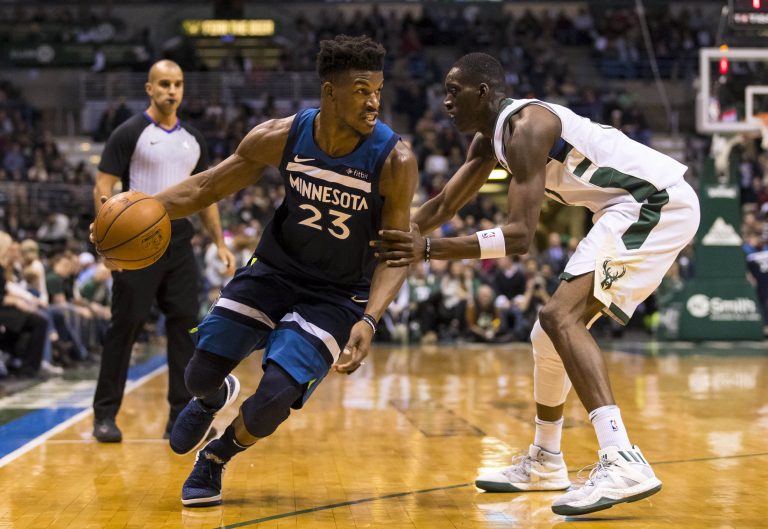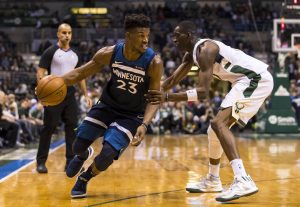 Minnesota is glad to be back home after playing five road games out of their last six. The Timberwolves could be a bit weary in the 2/1 NBA free pick after having just one night off to recover from those travels. Either way, the Target Center is home sweet home as Minnesota has a 20-6 record on their own court this season. Coach Tom Thibodeau's team has lost consecutive games seven different times this season -as they've done currently – but they've yet to drop three games in a row. There could be doubt however, especially after Minnesota fell 100-105 to the worst team in the league Atlanta three nights ago.
Unlike the Bucks, Minnesota comes into this game at full strength and it could be the deciding factor in tonight's contest. Jimmy Butler missed some time with a knee injury last week, but he has scored 21+ in the last three games. The real key for Thursday night's game however could be Karl-Anthony Towns who goes up against Milwaukee's small lineup that features 6'11" power forward John Henson getting the start at center.
2/1 NBA Free Pick Betting
Big game for the @Timberwolves tonight against the @Bucks really hope the Wolves don't get off to a…. cold start! #AllICENorth #AllEyesNorth #GoWolves pic.twitter.com/4YtnzkVSqp

— Aaron Borland ???? (@Aaron_Borland) February 1, 2018
You really could be justified in taking either side tonight and that's exactly how the public has split with 51% on Minnesota. There are two main factors working in the Timberwolves favor tonight however – Milwaukee's depth and a home court advantage. The T'Wolves have covered in eight straight home games and Thursday has a good chance of being the 9th.
Free Pick: Minnesota Timberwolves -6