NBA Picks
NBA Pick: Boston Celtics at Atlanta Hawks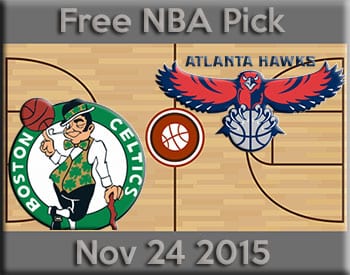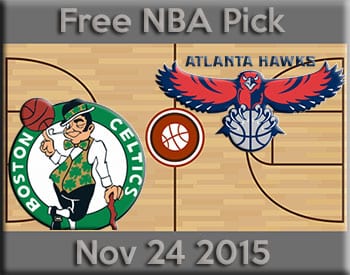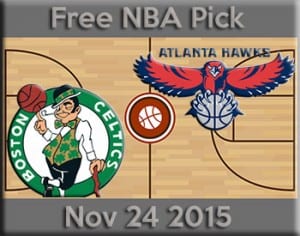 It would be interesting to see what the Boston Celtics and Atlanta Hawks would look like this year at full strength. Both have played an impressive brand of team-first offensive basketball, while also showing an unwillingness to be pushed around on the defensive end. Both also have spent too much of the year without star point guards Marcus Smart and Jeff Teague, respectively. Teague should be on the floor when the two face off at Phillips Arena on Tuesday night, but Boston's stingy defense will have to operate without Smart, who is expected to miss up to two weeks.
Matchup
Boston and Atlanta are very familiar foes working out of the Eastern Conference, as they've gone up against each other a staggering 362 times during the regular season and have also come together for 65 playoff games. Boston holds the edge throughout history, with a 40-25 edge in post-season play and a 225-137 record during the regular season. While Atlanta has been the more prolific team over the past couple of years, Boston has done well to give them fits, winning the past two meetings and going 9-6 over the last 15 meetings. The most recent win for Boston came earlier this year at home, but beating the Hawks in Atlanta could be an entirely different task. The Hawks tend to play their best ball on their home floor (5-3) this year and are a stout 4-1 against the Celtics in their last five meetings at home.
Celtics Preview (+2.5)
Boston was barely a playoff team last year but they made it due to great coaching and very competitive play. The only thing that has changed leaking into the 2015-16 NBA season is their defense has gotten even nastier and the depth has been enhanced with big bodies like Amir Johnson and David Lee being added to the mix. One unfortunate concern for tonight's road game is the absence of Marcus Smart, who has developed into a true shutdown defender. He takes away the opposition's best guard (usually the point guard), can knock down open three's and also makes the defense around him better. The Celtics can still defend thanks to Avery Bradley's tenacity and Amir Johnson's toughness down low, but shutting down the Hawks on the road won't be easy without their heart and soul on the defensive end.
Hawks Preview (-2.5)
Atlanta deserves a mild break for a less than elite start to this year, as guys like Kyle Korver, Jeff Teague, Kent Bazemore and Thabo Sefalosha have all been in and out of the rotation due to injuries and/or rest. Nothing has completely masked the loss of swing man DeMarre Carroll, however. Carroll was a solid knockdown shooter who was also a borderline elite defender. The offense is a little less fluid without him and the defense (giving up just over 100 points per game) isn't nearly as suffocating. That probably won't matter at home in this particular matchup, but a combination of those things have held the Hawks back, while they're a sluggish 5-5 over their last 10 games.
The Pick
No matter which version of these teams go up against each other, one constant has been Atlanta getting it done on their home floor. That's typically the case for the Hawks regardless of their opponent, but it's very much been the case against Boston lately and they still are the more complete team on paper.
The numbers do not really support a Hawks win ATS tonight, as Atlanta is just 1-6 overall ATS in their last seven games, while Boston is an impressive 9-3 ATD over their last 12 road contests. No Smart hurts, and Isaiah Thomas definitely is a big drop down defensively. He gives the Hawks more of a problem on offense, but Jeff Teague is a strong defender and could keep him in check. If he does, then it's on guys like Evan Turner, Avery Bradley and Jared Sullinger to try to over power Atlanta on the road. That's hard to envision.
Most US betting sites have the point spread have Boston getting +2.5.
The Hawks are the better team and are the call at home, straight up. With the spread being so weak, I'll take them to cover, as well.