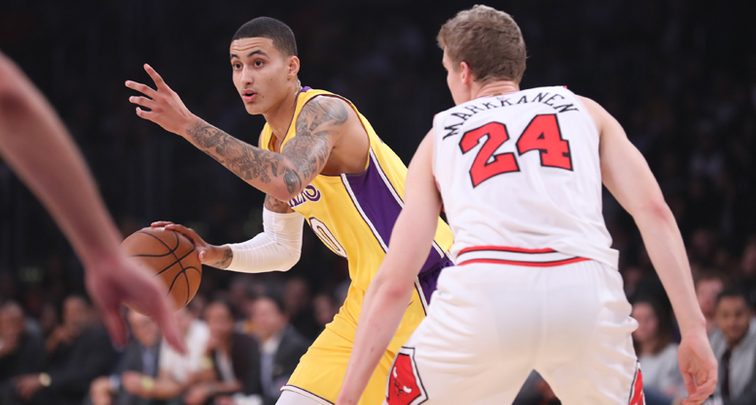 The Lakers are in a great spot to break their two game losing streak when they host the Chicago Bulls in the January 15th NBA free pick. Chicago has not only lost 7 in a row, they're also in their 4th straight West Coast road game on Tuesday. LA has struggled to score with Lebron James on the shelf with a groin injury, but is their strong defense enough to beat the LAL -7 line tonight?
Chicago Have Any Chance at an Outright Win Tonight?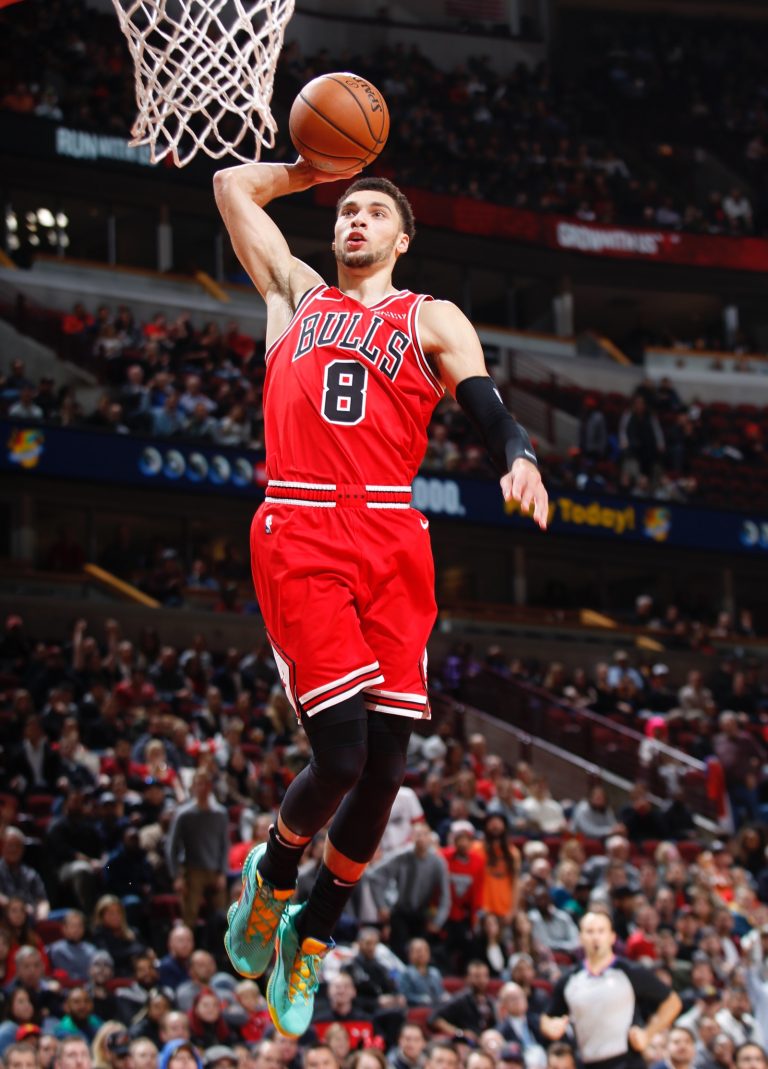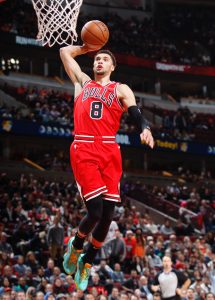 The Bulls haven't looked great on their trip out West, losing games by 8 (Utah), 12 (Portland), and 37 (GS) points so far. One positive is that Chicago will have had two nights off before Tuesday's game – but that could actually be a downfall with idle hands in L.A. The Bulls defense is allowing 126.6 ppg over last three road games but could see better success vs. a Lakers team held to 95 or less in 3 of 5. Jabari Parker has been a turnstyle down low when he plays and the Lakers do have a slashing front court. The return of Bobby Portis (Q- elbow) will bring a toughness and help Chicago in that aspect.
Bobby Portis accuses Kevin Durant of intentionally injuring him https://t.co/2SiiEsNfHV

— 3126711996 (@3126711996) January 15, 2019
Chicago does have some offensive talent that could help them keep it close Tuesday. The Lakers are 24th defensively vs. the SG position and the Bulls' Zach Lavine has gone for 21+ in 4 of 5. Lauri Markkanen had 16 points / 5 rebounds vs. Utah, his best offensive outing in four games. The Lakers lost at home to Cleveland on Sunday – so anything is possible for the Bulls.
Lakers Need to Stop Their Skid ASAP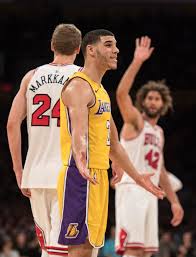 Los Angeles hasn't looked great without James in the lineup. The Lakers are 3-7 over their last time and have slid all the way out of the Western Conference playoffs now sitting in the 9th position. LA has now dropped two in row and five of seven. Over that span Luke Walton's team has been held to 100 points or less four times. That being said there's still a great shot for a win in the January 15th NBA free pick. Kyle Kuzma has been great with a 41 and 29 point performance over the last three games and Brandon Ingram is a nice secondary option scoring 15+ in 8 of the last 10.
Another major reason the Lakers are favored by a significant amount Tuesday is their defense. The Lakers have held 3 of the last 4 opponents to 101 points or less. Overall they are 4th in opponents field goal percentage and 7th in defending the three pointer. Chicago averages a sliver over 100 ppg on offense (100.9) so LA should be able to keep them in check pretty well tonight. Can LA score enough to cover the number however?
January 15th NBA Free Pick Betting
LA needs tonight's win to salvage their Lebron-less time. Back-to-back losses at the Staples Center to Cleveland and Chicago is going to cost somebody their job. When the Bulls lose lately, they lose heftily. The Lakers should have the combination of scoring from Kuzma and Ingram as well as a tough defense vs. a fatigued opponent to get the double-digit win.
NBA Free PIck: Los Angeles Lakers -7