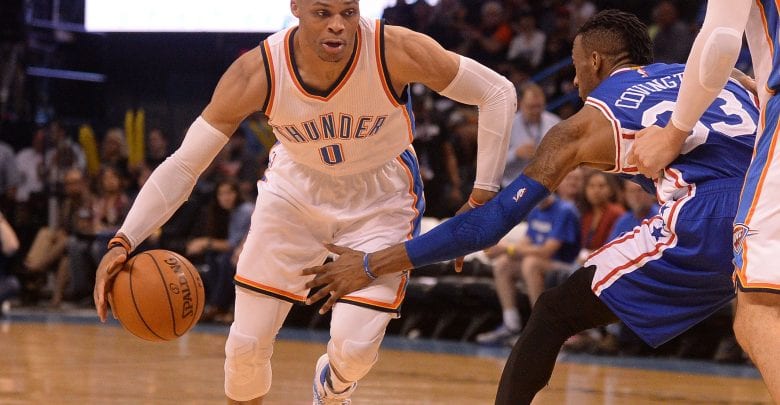 The 13-14 Oklahoma City Thunder head to the City of Brotherly Love to take on the 14-13 Philadelphia 76ers in a nationally televised ESPN contest Friday night. OKC is coming off an emotional win in Paul George's return to Indianapolis. The '6ers on the other hand could be without Joel Embiid who is questionable with back issues. Is OKC in a prime letdown situation in the 12/15 NBA free pick? Is Philadelphia going to struggle without Embiid?
Line Movement in the Thunder's Favor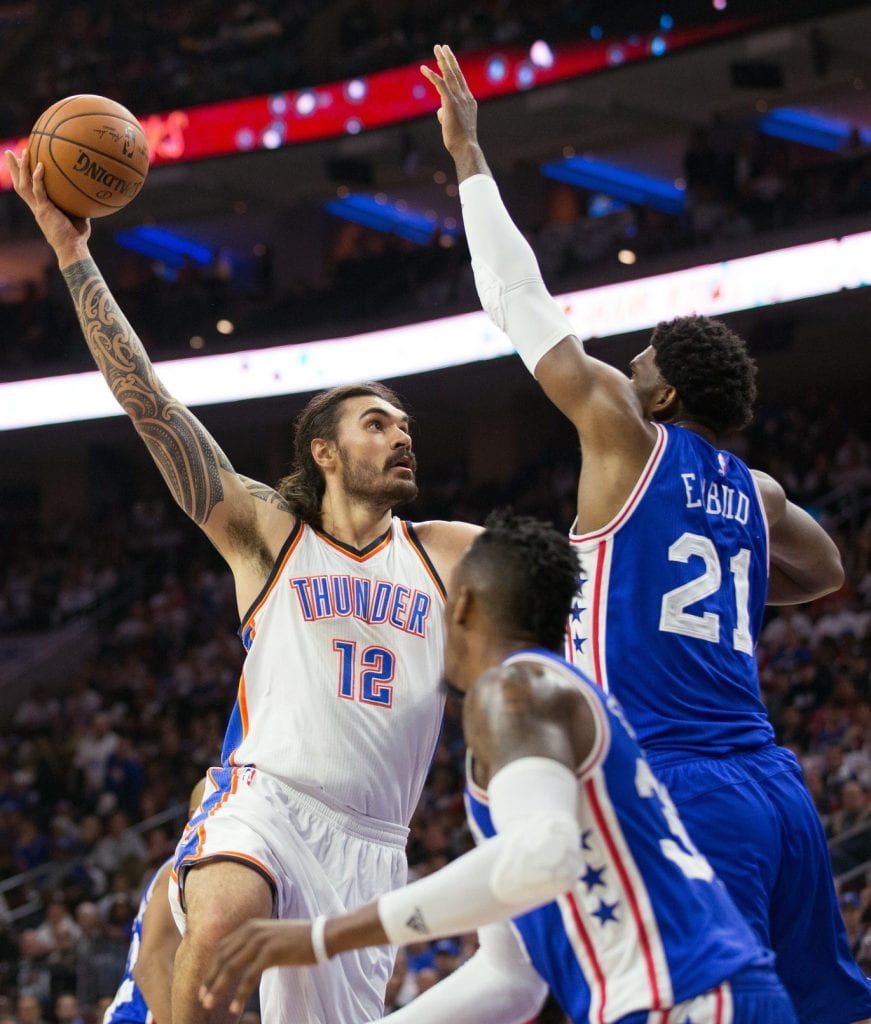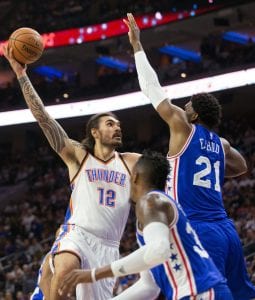 The 12/15 NBA free pick opened with Philadelphia as -2 favorites. Early betting and the unknown status of Embiid have shifted that line to OKC -1. The Thunder are coming off a big 100-95 win against the Pacers in Paul George's return to Indiana. It was a huge road victory for an OKC team that is now just 4-9 away from the Chesapeake Energy Arena this year. The 'Big 3' of Oklahoma City was actually kind of shut out in that game however (Russell Westbrook 10 points, Carmelo Anthony and Paul George 12) but Steven Adams saved the day with 23 points and 13 boards.
So how will the Thunder respond in the 12/15 NBA free pick, especially after just one night off? OKC thrives on their defense that ranks 3rd in the league in points per game and is 7th in opponents field goal percentage. That 'D' will be up against a pretty solid Philadelphia offensive team that ranks 6th in points per game and is 12th in shooting percentage. The 76ers have scored 118 and 124 points in back to back games while the Thunder 100+ in three of the past four.
@okcthunder should try to get George Hill to play PG and play Russell as a SG

— Willy Wonka Sports (@BiloPR13) December 15, 2017
Is the Home Team a Better Pick?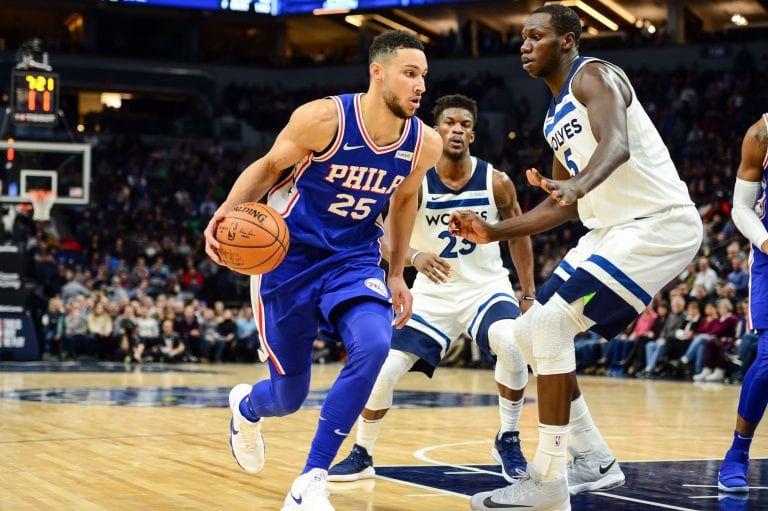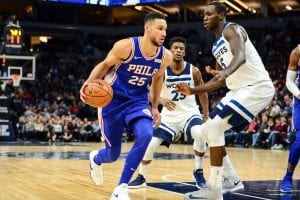 While the Thunder have struggled on the road this season, the Sixers are just 7-6 at home this year. Philadelphia has also lost four of their last five games – a trend which could continue if Embiid is unable to play. The Sixers are 12-9 with Embiid in the lineup this year but 1-5 when he is out. Embiid is a game time decision for the 12/15 NBA free pick and his 23.7 points and 11.1 rebounds will be missed if he can't go.
On paper Philadelphia has a decent defense, ranking 3rd in opponents field goal percentage and 4th in three point percentage. Even so, the Sixers have allowed 105+ points in ten straight games. The Thunder have tallied 100+ points in four of the last five, but overall the OKC offense has been under performing. Oklahoma City is just 24th in points per game, 29th in field goal percentage, and 27th in three point shooting.
The Oklahoma City Thunder vs the Philadelphia 76ers on ESPN tonight

— Jabari Daniels (@JabariDaniels) December 15, 2017
12/15 NBA Free Pick – Betting
Obviously a lot of the 12/15 NBA free pick depends on if Joel Embiid can go for Philadelphia or not. He did play 39 minutes on Tuesday night against the T'Wolves – but it's not sure if that is a good thing or a bad thing. About 57% of the public is liking the Thunder. Is this the time when OKC finally starts getting on a roll? You can't overlook how bad the Philadelphia defense has been lately – especially with all the talent that the Thunder have on offense.
Pick: Oklahoma City Thunder -1