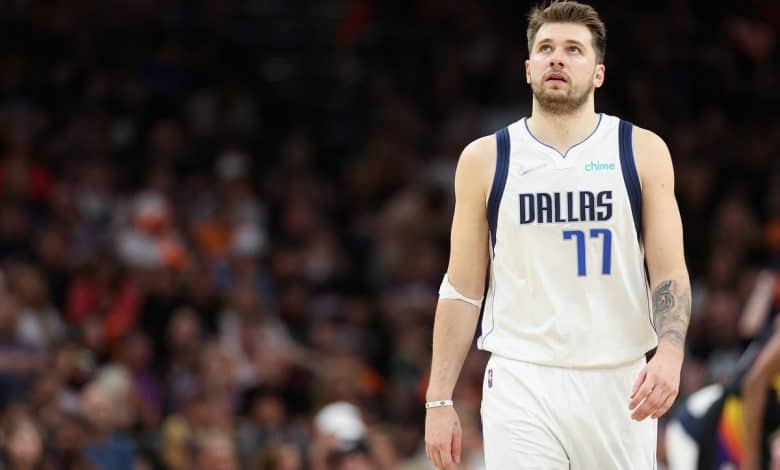 Dallas hopes that home cooking once again does them right heading into Thursday night's Suns at Mavericks Game 6 betting preview. Jason Kidd's squad is facing elimination down 3-2 to the #1 seed Phoenix, but the home team has also won every contest this series which bodes well for a potential Game 7.
Regardless of where the game is played, the Mavs likely do have some concerns coming off a 30-point loss on Tuesday night in Phoenix. Dallas took Game 3 103-94 and tied up the series with a 111-101 victory even as +3 point underdogs. Can the American Airlines Center crowd will the Mavs to a victory once again in Game 6 as +2 point underdogs?
Paul to Struggle Again?
It's a return to the scene of the crime for Chris Paul, who made some national headlines after getting in an altercation with a fan due to some unwanted contact with his mother in Game 4. Some say Paul overreacted – others say its justified when it comes to a family member – but either way the American Airlines Center crowd is going to be in the PGs ear on Thursday night.
Paul and the Suns were rattled in the first two games in Dallas this series. CP3 had 7 turnovers in Game 3 and fouled out in Game 4 and finishing with just 8.5 ppg and 5.5 apg in the two losses. Paul had just 7 points in Tuesdays win but did dish out 10 assists and wasn't incredibly needed as Phoenix rolled to a 30-point win.
Phoenix can close out the series in the Suns at Mavericks Game 6 betting matchup if they get another solid game from Devin Booker, who had 28 on Tuesday night. Then again Booker went for 35 in Game 4 but that still resulted in a 111-101 Suns loss. Instead the key to this game may be Deandre Ayton, who had 20 points and 9 rebounds in Game 5 in just 22 minutes of work.
Can Doncic Get Dallas to Game 7?
Luka Doncic has had a dominant series and yet Dallas is still facing elimination with a loss on Thursday night. Even in Tuesday's loss Doncic had 28 points and 11 rebounds, pushing his stats for the semifinal round to 32 points, 9.6 rebounds, and 7.4 assists.
Doncic had 46 points, 14 assists, and 7 rebounds in an elimination game last year against the Clippers, but Dallas still ended up losing by 15 points, 126-111. That would lend some credence that the Mavericks season surviving to a Game 7 doesn't rely on Doncic, but the players around him.
The Mavs need to reboot to Games 3 and 4. Jalen Brunson is a big part of that as he averaged 23 ppg in the two wins in Dallas. Dorian Finney-Smith hit 8 of 12 three-pointers in the Game 4 win and although that shouldn't be expected, it does show an example of the type of ceiling game DFS has. Perhaps Spencer Dinwiddie will show why Dallas acquired him at the trade deadline after he's averaged just 7 ppg this series although his minutes have been scarce too.
Free Suns at Mavericks Game 6 Betting Preview
This Phoenix at Dallas matchup very much mirrors Thursday night's Eastern Conference semifinal elimination game where the home team has won every game between the Heat and 76ers. Just like in that game, you have to stay true to trends and that the series doesn't start until a home team loses.
Free Pick: Mavericks +2