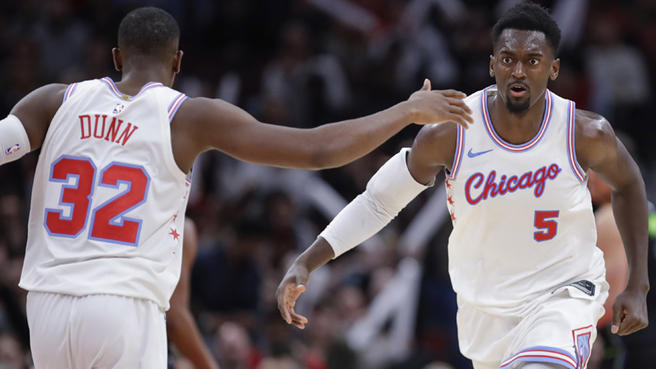 The Chicago Bulls are going to be a betting enigma tonight vs. the Kings. On one hand they can't be any worse than the 56 point loss to Boston on Saturday. On the other hand…or can they? Either way Sacramento is just -2.5 road favorites at the United Center on Monday in the December 10th NBA free pick. Is this a trap game or a 'reverse trap' because oddsmakers couldn't put a line high enough to get people to stay away from the Kings as the Bulls are near mutiny?
Sacramento Could Be a Bit Road Weary Before Tonight's Tilt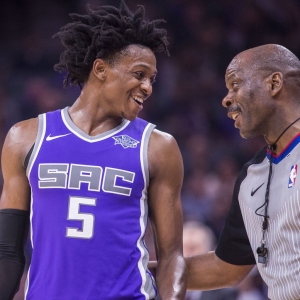 The public is absolutely pounding Sacramento tonight to the tune of nearly 3/4 of the consensus. It's not hard to see why with such a low spread and the fact that the Bulls are horrible and the Kings have won 3 of their last 4. There are a couple things to be aware of however before letting your Christmas bonus ride on Dave Joerger's team. For one, even with all that heavy action the line has actually gone down from CHI +2.5 to CHI +2. Not only that, the Kings are playing their 4th road game in a row tonight before heading home. It will also be their third game in 4 nights which might wear on a team with the 2nd highest pace in the league.
The Kings winning 3 of their last 4 is also less impressive considering that two of those wins came against Cleveland and Phoenix. The Bulls are definitely in the category of 'not good' teams but Chicago at least looked somewhat competent in a 114-112 win over OKC on Friday night. De'Aaron Fox had a 30 point night on Friday night and Buddy Hield has went for 20+ in three straight games. The backcourt will have to be solid in the December 10th NBA free pick vs. Chicago's improving frontcourt.
Do the Bulls Look Better as Reinforcements Arrive?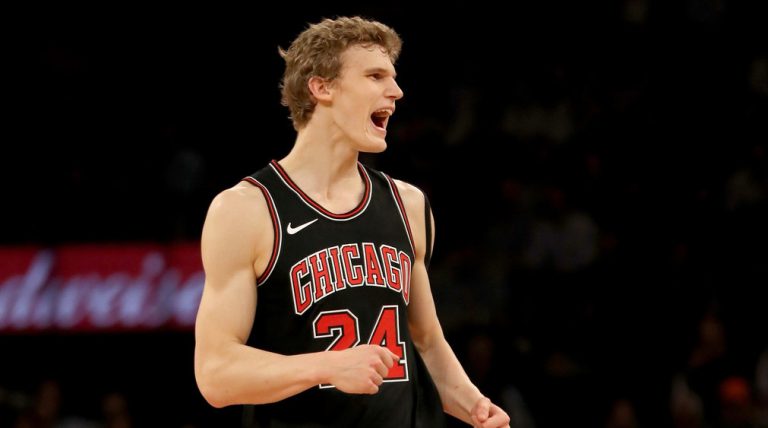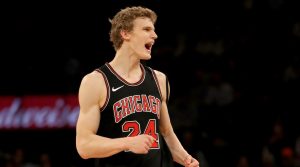 Chicago will also be playing their third game in four nights on Monday but one of the benefits of losing by nearly 60 points on Saturday is that allows your starters to get some rest. Lauri Markkanen logged just 18 minutes vs. Boston as did Zach Lavine. Chicago will even be more fresh as Bobby Portis and Kris Dunn both return from the injured list. The return comes at a great time for the Bulls as they need new energy and faces on the court with all the controversy surrounding their interim head coach and his 'practices regarding practice.'
All the minutes that Boylen gave the reserves on Saturday could've actually helped Chicago find more depth as Shaq Harrison scored 20 points in 29 minutes, his longest PT of the year. The Bulls also shot 52% from the field and 48% from three in the win over the Thunder which is cause for optimism in Boylen's offense. Three players went for 20+ in that game and the December 10th NBA free pick O/U of 226 has to come from somewhere…right?
December 10th NBA Free Pick Betting
This game screams 'fishy' and it's not just because Chicago looked like they should be buried at sea on Saturday night. The Bulls will be much improved after that debacle vs. the Celtics and players should have a bit more pride than being the laughing stock of the sports world all day Monday. With a couple new recruits and a weird home court energy Chicago could be in line for an outright win.
NBA Free Pick: Chicago Bulls +2