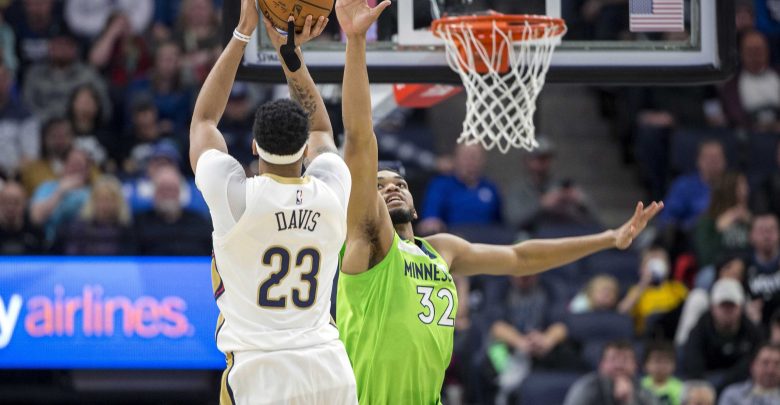 The Minnesota Timberwolves are simply a different team at home – putting an 11 game winning streak at the Target Center on the line Saturday night against the New Orleans Pelicans. Oddsmakers perhaps aren't giving the Wolves as much credit on their own court, making them 'only' -8 favorites in the 2/3 NBA free pick against the Pelicans. It's not that New Orleans is bad (7th seed in the Western Conference) but they are playing on back-to-back nights after upsetting Oklahoma City 114-100 on the road last night. Add to the fact the excitement of Minnesota during the night before the Super Bowl is played there and it's looking like the Wolves have a great chance to make it an even dozen straight at home.
Tonight's Matchup: The Wolves lead in the all-time series 24-29 and are 13-13 at home. This season is the first time since 2004-05 that Minnesota won twice in New Orleans. The Pelicans are 4-2 in their last six at Target Center.

— Timberwolves PR (@Twolves_PR) February 3, 2018
Can New Orleans String Together Back-to-Back Upsets?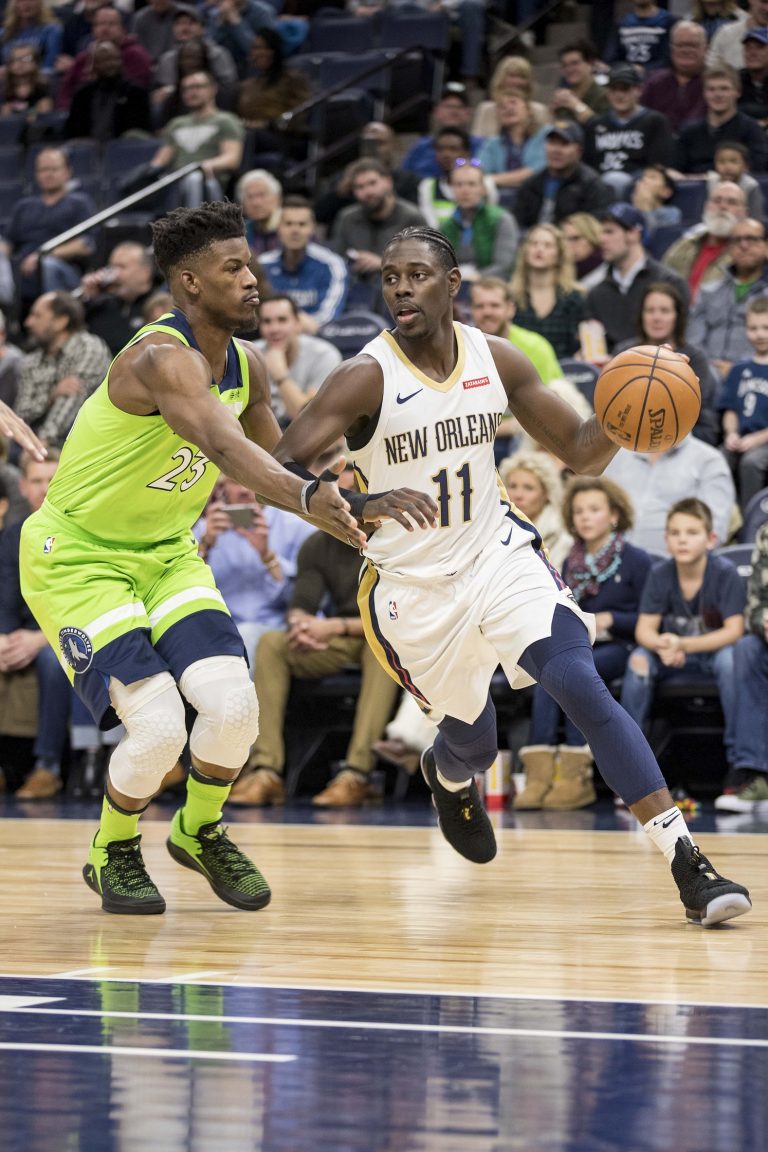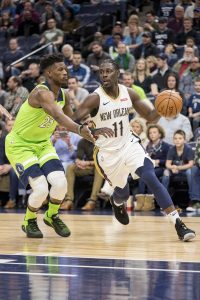 The Pelicans are probably a bit tired after flying in from an emotional game in OKC last night but they should get a boost from the debut of NIkola Mirotic who came over in a trade from Chicago this week. New Orleans is obviously playing without DeMarcus Cousins who is out for the year with an ACL injury and the win over the Thunder was their first since Boogie went down three days ago. Cousins' injury means more of a workload for Anthony Davis and he's responded well, putting in 43 points last night against OKC. The 2/3 NBA free pick represents a tough matchup for Davis however (37 minutes last night) as Minnesota's Karl-Anthony Towns is fresh and ready.
One of the biggest questions coming into Saturday night's contest is how much New Orleans sacrificed to get the win last night in Oklahoma City? It's hard to even evaluate any trends for this game as the Pelicans are a very different team when swapping Mirotic in for Cousins. At full strength, New Orleans lost 98-116 in Minneapolis on January 6th and that was with 23 points and 15 boards from Cousins. Towns held Davis to 16 points and 9 boards in that contest as the T'Wolves covered as -1.5 favorites.
Is Minnesota Distracted By Super Bowl Activities?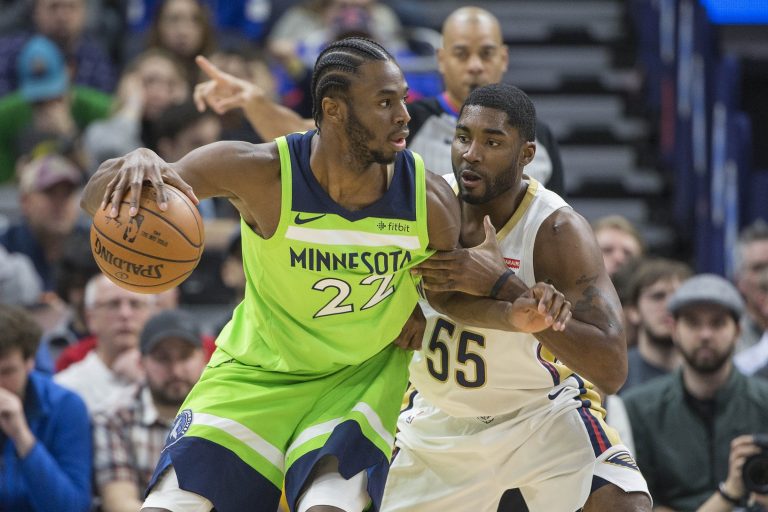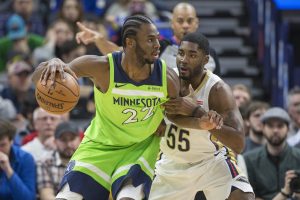 The reason the Lakers are the Lakers is because they were originally based in Minnesota – land of 10,000 lakes. Tonight the Timberwolves will know what it's like to play in Los Angeles as a bevy of celebrities invade the Target Center before the nighttime pre-Super Bowl festivities kick off. Players like Jimmy Butler thrive in that spotlight as he proved with 28 points in a 108-89 win over Milwaukee on Thursday night. The Bucks looked like they wanted to be anywhere but the court that night – does New Orleans fall into the same trap on Saturday?
It's possible the allure of Super Bowl weekend has a negative effect on T'Wolves players as well but they've proven to be very comfortable at home lately, knocking down 11 straight wins. Minnesota is 21-6 on their own court this season which is the second most home victories in the NBA. The Pelicans aren't bad on the road however, boasting a 14-12 tally on the year which could make the 2/3 NBA free pick interesting.
Hey, G-Eazy's performing tonight at #Pelicans-Timberwolves. https://t.co/nkDbpuqVtk

— Christian Boutwell (@_CBoutwell) February 3, 2018
2/3 NBA Free Pick Betting
Not only did the Timberwolves notch an 18 point win over New Orleans at home on January 6th, they've beat them two additional times this year including a 120-102 away victory at the end of November. When you factor in details such as Minnesota's home winning streak, the fact that the Pelicans are playing on consecutive nights, the instance that they aren't familiar with Mirotic in his debut, and that the Timberwolves might just match up better against New Orleans there's no way you can take the road team tonight.
Pick: Minnesota Timberwolves -8