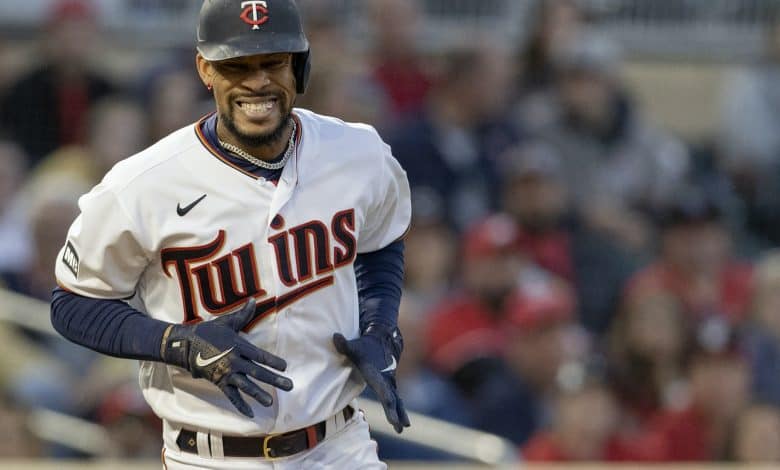 It's not a bad price tag on Milwaukee at -138 coming into the August 27th Brewers at Twins matchup. Craig Counsell's squad has won 4 of their last 5 and 7 of their last 10, but then again they don't have a lot to play for with an 8.5 game lead in the NL Central and are on the road for the first time in the last six games.
It's it Twins upset time (+115), back home after a 1-5 road trip? Make no mistake the quality of competition was pretty tough in that trip out East, with Minnesota getting swept by the Yankees (who have a 12 game win streak) and losing 2 of 3 against Boston.
Brewers Best Road Team in Baseball
Over 80% of early public betting is going Milwaukee's way, and why wouldn't it with a manageable -138 line? The Brewers have won five straight series, and 10 of their last 12 overall and oh by the way are the best road team in baseball with a 42-21 record going away.
Doesn't that low price tag seem a little fishy though? The Twins are mired in last in the AL Central, are a sub .500 team at home, and are trotting out a pitcher making his first start of the season. Plus, being in an American League park, the Brewers' #10 scoring offense in baseball will get a designated hitter for the weekend.
The Brewers have won four straight Eric Lauer (4-4, 3.36 ERA) starts and will try to make it five in a row on Friday night. Once again these odds are great in the August 27th Brewers at Twins matchup as the last five Lauer starts have been priced at -235, -199, -206, -143, and -178. The lefty has allowed 7 total ER in his last 8 starts with a COVID break in there as well.
Twins in Line for the Upset?
After going just 1-5 over their last six how could anybody be backing the Twins in this one, especially after Thursday night's 12-2 loss in Boston and the team not getting back to Minneapolis until early in the morning? Well because those two series were road tilts against teams that are a combined 27 games above .500 at home this year.
The Twins are also 8-3 in their last 11 following a loss, and have won four of their last five at Target Field. Minnesota's most recent home stretch has included series wins over the White Sox, Rays, and Indians – two 1st place teams mixed in there. Lauer is a tough egg to crack, but Jorge Polanco has gone deep in three straight for Minnesota and Josh Donaldson has HRs in three of his last five. It's supposed to be a humid and overcast night in the Twin Cities.
The biggest x-factor in Minnesota pulling off this upset is probably Andrew Albers, who is making his first start in the majors since 2017. Albers threw 4.0 IP while giving up just 1-hit, but that was in his first and only appearance of the season.
Free August 27th Brewers at Twins Pick
Maybe Minnesota gets a boost from a possible return of Byron Buxton on Friday night, but this line is just not indicative of a Brewers win. Sure, maybe it's overreading – but the numbers are saying play the Twins.
Twins 6 – Brewers 4
Free Pick: Twins +115