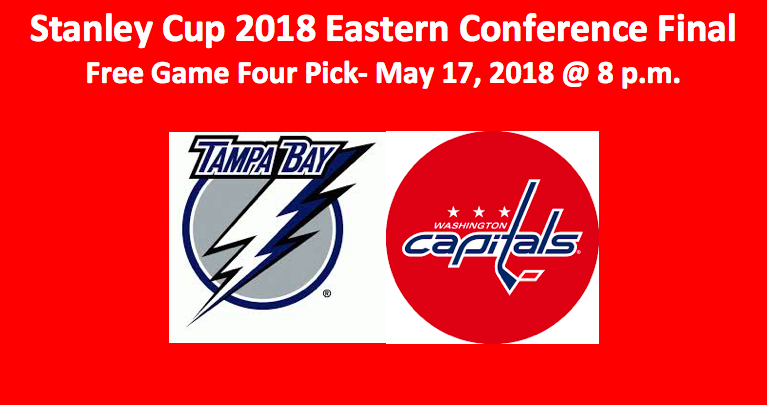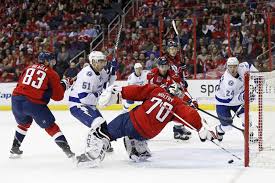 The 2018 Stanley Cup Playoffs have certainly been unpredictable. Just when you think you've got a series figured out, everything seems to suddenly shift and change. The Caps seemed un beatable in Tampa Bay, as they took down the favorite Lightning 4-2 and 6-2. Then, on Tuesday in Washington, Tampa Bay beat the Capitals 4-2. The question become, now what? What can we expect in game four, which will be played tonight, May 17 at 8:00 p.m. E.T. in D.C. Our Tampa Bay plays Washington Stanley Cup game four pick has the Caps at -113 and the Bolts at +110.
Goaltending Overview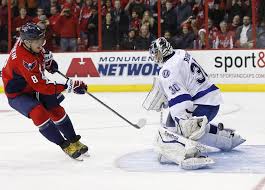 In goal, Andrei Vasilevskiy had a big game-three for the Bolts, as he saved 36 of 38 shots for a .947 SV%. That was 10 percentage points better than his previous two netminding attempts against the Caps in this postseason. For the Caps, Braden Holtby has been tough in goal overall. In the first two games, he allowed just two scores per contest. But on Tuesday, he allowed four goals in just 23 shots for am .836 SV%. In his initial two games against the Bolts, he had a save percentage of .905 and .943. Tonight, both goalies must match their best efforts in the playoffs for these teams to have a chance of winning.
Offense and Defense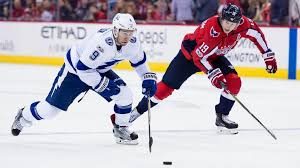 Tampa Bay wants to see RW Nikita Kucherov play with the verve he did the other night. He leads the Bolts goals (7) and points (16). Centers Steven Stamkos and Brayden Point have both been instrumental in any postseason success this team has enjoyed. Then each have six goals and nine and eight assists respectively. Defenseman Victor Hedman has notched 10 assists while scoring one goal.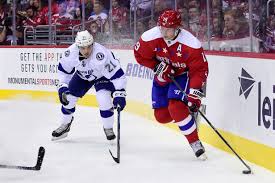 Top offensive players for the Capitals include center Evgeny Kuznetsov, LW Alex Ovechkin, and center Nicklas Backstrom. They have 20, 19, and 14 points respectively. Ovechkin leads the team with 10 goals, while Kuznetsov and Backstrom have 11 and 10 assists respectively. On defense, John Carlson, who has 13 points including 10 assists, is +7. Also, defenseman Brooks Orpik leads the team in plus/minus at +12.
Our Tampa Bay Plays Washington Stanley Cup Game Four Pick
Will the home losing streak in this playoff series be broken tonight? There's a good chance that it will be. We're going with the Capitals who are slight favorites tonight. Our Tampa Bay plays Washington Stanley Cup game four pick is the Caps at -113. We're taking the over at 6.0.
Our Blots at Caps Summary: Washington at -113 and over 6.0 at -112