The first game of the best of seven Stanley Cup Western Conference Finals series starts tonight as the Anaheim Ducks host the Nashville Predators 9 p.m. E.T. Regular season stats seem to favor the Ducks, but playoff performances in terms of consistency and tenaciousness as well as goaltending favor the Predators. The first game always offers challenges. Looking at how each team has performed thus far in the playoffs and taking into consideration what each brings to the ice, we have our Nashville plays Anaheim NHL West Finals game-one pick.
Anaheim Ducks vs. Nashville Predators Regular Season Series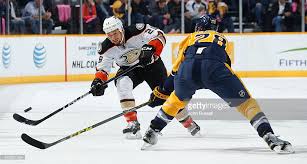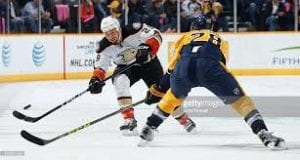 These two teams were fairly evenly matched in the regular season. Anaheim took the series two games to one, winning one of the games in a shootout. The Ducks scored 10 goals and the Predators 9. The Ducks offer a very tough defense, but their offense during the regular season was lacking. Nashville was, for the most part a mediocre team statistically, but they managed to outlast opponents. They were 11th in average goals scored, 15th in goals against, 15 on the power play and 16th on the PK. Anaheim was 18th in goals scored and 17th on the power play. Their defense was solid, coming in third in goals against and fourth on the penalty kill.
Predators at Ducks Game One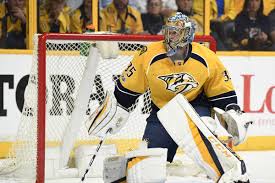 When it comes to playoff goaltending Nashville's Pekka Rinne has been dominant. He's been the best post-season goalie, achieving a .951 save percentage and 1.37 goals against average. He's had two shutouts. On the other side, Anaheim goalie John Gibson brings a .908 save percentage and a 2.80 goals against average. Gibson mad some big saves in the series with the Oilers, but he was inconsistent, posting a weak .895 save percentage. Game one will be a test for both tenders. We like Rinne, as he has tended to step up at the start of each previous series.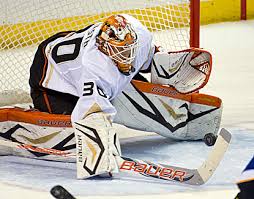 It will be tough for Nashville to control the Anaheim centers. Ryan Getzlaf (8 G, 7 A), Ryan Kesler (1 G, 6 A) and Rickard Rakell (6 G, 4 A) have been major forces, especially in leading comebacks. LW Jakob Silfverberg (7 G, 4 A) has been a big factor. For the Predators, defenseman P.K. Subban who has seven points, including four power play assists has been a top performer. Center Ryan Johansen, who has two goals and seven assists and has been solid, will have his hands full. Defenseman Ryan Ellis, who tops the team with four goals, is a dangerous player. He has totalled nine points thus far.
Keys to the Game
Rinne's consistency in goal can decide this game and series
The trio of centers, Getzlaf, Kesler and Rakell, will challenge Nashville
Subban may create havoc and help the Predators
Nashville D must step up
Ducks in OT are dangerous
Nashville Plays Anaheim NHL West Finals Game-One Pick
I'm thinking that Rinne will play well tonight and give the Predators a win. This will be a back and forth game. If it goes into OT, the Ducks will have the advantage. Our Nashville plays Anaheim NHL West Finals game-one pick is the Predators at +104.
Nashville Plays Anaheim NHL West Finals Game-One Pick: Nashville at +104