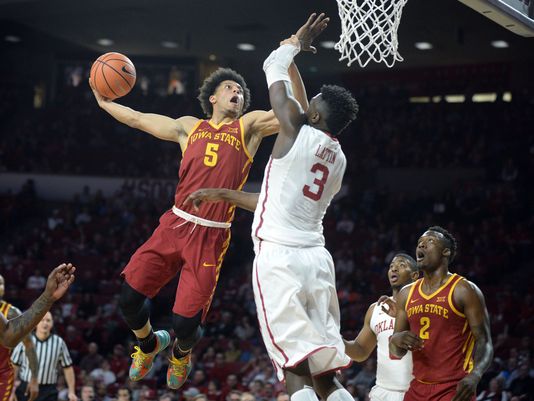 Iowa State is playing tremendous basketball lately, going 5-1 over their last six with the only blemish being a 4-point loss to #12 Kansas in Lawrence. Oklahoma has done nearly the opposite of the Cyclones, going 2-4 over their last six including a 30-point abomination home loss to Baylor as -5.5 favorites. Despite their different recent paths, the Sooners are just +2.5 home underdogs in the Monday February 4th Big 12 CBB free pick. Is this game an ISU trap?
Iowa State Tries to Avoid a Letdown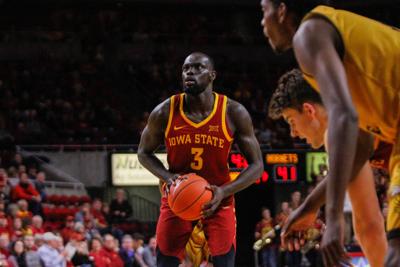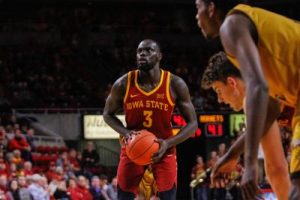 The Cyclones sit at 3rd in the Big 12 in the race to see who will unseat Kansas for the conference crown for the first time in 14 years (KU is in 4th place). Oklahoma is just 3-6 in the conference but believe it or not Monday's contest is a dangerous one for ISU. Iowa State wound down the regular season with a 60-81 loss in Norman last season, although they did score an 88-80 win in Ames as +6 underdogs. Lindell Wigginton averaged 23 ppg for Iowa State vs. Oklahoma last year and obviously the Sooners have struggled to find scoring with Trae Young off to the NBA.
The Cyclones lead the Big 12 in scoring and when they win, they do it by a large margin, outscoring their opponents by an average of 13.6 points. Marial Shayok is the Big 12's second leading scorer with 19.6 ppg but he's just one of four ISU players averaging over 12 points per game. Shayok and Nick Weiler-Babb provide senior backcourt leadership. That experience is going to be huge in the February 4th Big 12 CBB free pick as Iowa State has dropped 5 of 6 in Norman.
Oklahoma Get the Win at Home or Are They Just Bad?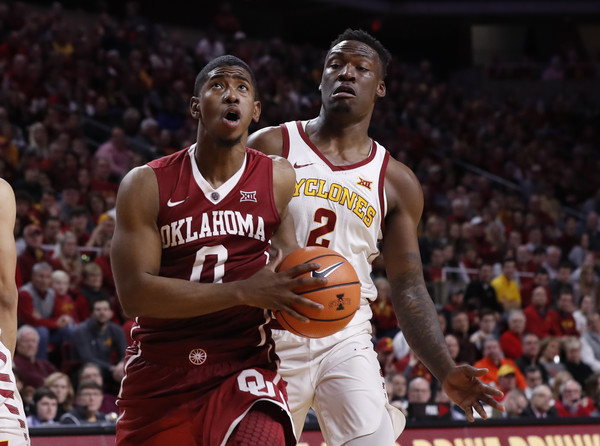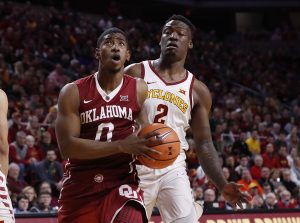 The Sooners have dropped 4 of their last 5 conference games and sit at just 3-6 in the Big 12 this season. OU has a quick turnaround after playing Saturday in West Virginia, a 71-79 loss when ISU was a -2.5 favorite. One would think that returning back home would boost the Sooners chances in the February 4th Big 12 free pick and OU is 8-2 at Lloyd Noble Arena this season. That being said the Sooners' last home game was an atrocious 47-77 defeat to Baylor. In that contest Oklahoma shot just 27% from the floor.
In the last home conference game prior to the Baylor blowout, OU was dominated 61-74 by Kansas State. Sure KSU is a good team – but so is Iowa State. If Oklahoma's offense can be dominated that bad at home in those contests, how will they perform Monday against an Iowa State team that is 19th in defensive efficiency according to KenPom. The Cyclones also have the best turnover ratio in the Big 12. To make matters worse, the Sooners two leading scorers Christian James and Brady Manek are struggling shooting recently with James averaging just 9ppg the last two and Manek 10.5.
February 4th Big 12 CBB Free Pick Betting
Iowa State's struggles in Norman are no secret and the Cyclones line does seem a bit low ahead of Monday's contest. The Cyclones are just too experienced, too well-coached, and too hungry to lose to an Oklahoma team that has seen some pretty bad blowouts in Norman recently.
Big 12 Free Pick: Iowa State Cyclones +2.5