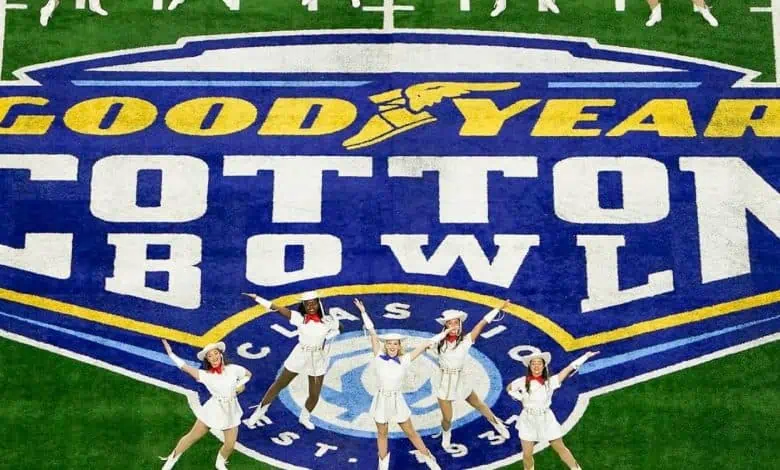 Tulane has had some solid seasons under Willie Fritz, making three straight bowl games from 2018-2020 (2-1) before absolutely falling off the map with a 2-10 record last season. Whatever it was, that horrible mark last year motivated the Green Wave (11-2) for a chance at their first 12 win season since 1998 with a win in the 2023 Cotton Bowl Classic.
USC (11-2) didn't know what to expect in the first season under new coach Lincoln Riley, but then after going 11-1 in the regular season those expectations turned towards a berth in the college football playoffs. Those hopes were dashed with a 47-24 loss to Utah in the Pac 12 Championship Game, and now the question becomes if the Trojans are disappointed from their near miss and can "get up" for Monday's game in Arlington? USC is just a -2.5 favorite for this matchup.
Tulane Goes for the Capper
The Green Wave really let one get away in week 4, falling 27-24 at home to Southern Miss as a -12 point favorite. Then again they stole one the week prior winning at Kansas State 17-10 as +13.5 underdogs, but the Green Wave were just 10 points away from a perfect season also including their 38-31 loss to UCF at home in week 11.
Despite being so close to 13-0 , and who knows maybe a CFP berth, it was still a great turnaround season for the Green Wave going 8-1 in the AAC after a 1-7 division record last year. QB Michael Pratt has been one of the driving forces behind the Tulane success throwing 25 TD passes to just 5 INTs this season and adding another 10 rushing TDs. Pratt is a 3-year starter who has announced his intentions to return to Tulane for his senior season in 2023.
One player who will be suiting up for the Green Wave for the last time is RB Tyjae Spears, who had 1,376 rush yards and 15 TDs this season. Spears has 120+ yards rushing in the last seven games, but has exhausted his eligibility and will be heading to the Senior Bowl to improve his NFL stock.
USC Hit By Injuries
Normally USC would be hit by NFL early entries for their bowl game, and although there are a couple of those it's actually injuries that have the Trojans looking thin for the 2023 Cotton Bowl Classic.
Of course the big injury to watch is QB Caleb Williams, who came to L.A. from Oklahoma with Riley in the offseason, and threw for 4,075 yards with 37 TDs to just 4 INTs to claim the Heisman Trophy. Williams got sacked 7 times in the PAC 12 Championship Game though and has been battling a hamstring injury but has said he would play.
Williams will not have his top receiver Jordan Addison (875 yards, 8 TDs) who probably would have opted out for the NFL anyway but didn't have the chance being out with an ankle injury. The Trojans are also missing two starting offensive lineman with injury.
Free 2023 Cotton Bowl Classic Betting Pick
The Trojans opened as just a -1 point favorite, but that number is up to -2.5. You really have to wonder how motivated USC is for this game after being so close to playing in the CFP, but the Cotton Bowl is still a very good opportunity.
USC is very shorthanded here, and Tulane has a great running game as well as a QB that can go nearly blow for blow against Williams.
Free Pick: Tulane +2.5