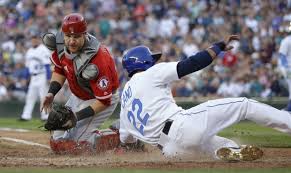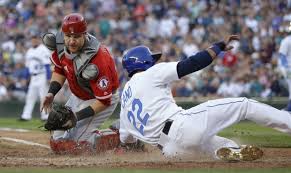 The second place Seattle Mariners (64-55) visit the last place Los Angeles Angels (50-70) tonight. The two AL West teams will meet at 10:05 p.m. ET. The Mariners, who beat the Angels 4-3 last night and are 2-1 in this series, are 6.5 games out of first and about two games away from the Wild Card. Their opponents are 21 games away from the AL West leading Texas Rangers. This fourth-game in this series where the Seattle Mariners play Los Angeles is a big one for the visitors.
Basic Stats
The Seattle Mariners are 31-30 on the road and have a RS/RA differential of +47. The Angels are 27-31 at home and are at -36 in terms of differential. When it comes to pitching Seattle is fourth in the AL in BA at .251. Opponents are batting .275 against Seattle pitching. That's next to last in the league.
In ERA, the Mariners are also fourth in ERA, posting a mark of 3.94. The Angels are 13th in that stat at 4.61. With 19 saves Los Angeles is dead last in that area, while the Mariner are third with 38.
Pitching and Hitting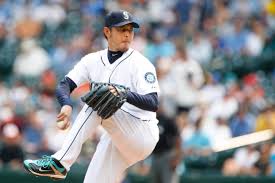 Seattle ace Hisashi Iwakuma (3.84 ERA, 14-7, 1.28 WHIP) is 3-0 with a 1.37 ERA in August. This has been his best month of the entire season. In those three games he's pitched 19.2 innings and posted 17 SO and just one walk. In 2016, he's 1-1 against the Angels.
Matt Shoemaker (4.22 ERA, 6-13, 1.28 WHIP) is 1-2 with a 4.50 ERA. One of those losses was against the Mariners. This year he is 0-2 versus the Mariners. In his last three games, Shoemaker has allowed 20 hits and 10 runs while walking three.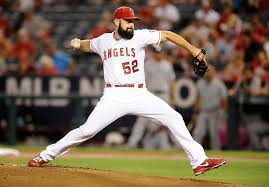 When it comes to hitting the Angels outpace the Mariners, averaging .263 to .258. The Mariners are third in the AL in homers with 164. The Angels are fourteenth in that category with 116 round trippers.
Top hitters for Seattle are Robinson Cano (.294 AVG, 26 HR, 74 RBI), Nelson Cruz (.286 AVG, 30 HR, 79 RBI), and Kyle Seager (284 AVG, 22 HR, 74 RBI). They can do major damage. For the Angels, the prime offensive thrust comes from Mike Trout (.310 AVG, 23 HR, 77 RBI), Albert Pujols (.249 AVG, 22 HR, 93 RBI), and Yunel Escobar (.316 ERA, 3 HR, 34 RBI). This trio has the potential to deliver runs.
MLB Pick Seattle Mariners Play Los Angeles Angels
The Mariners are 10-5 this year against the Angels. Tonight when the Seattle Mariners play Los Angeles we expect Iwakuma to be on his game. If he is on his game, then the Angels will have a tough time creating any offense. We're taking Seattle at +102.
MLB Pick Seattle Mariners Play Los Angeles Angels: Pick Seattle at +102