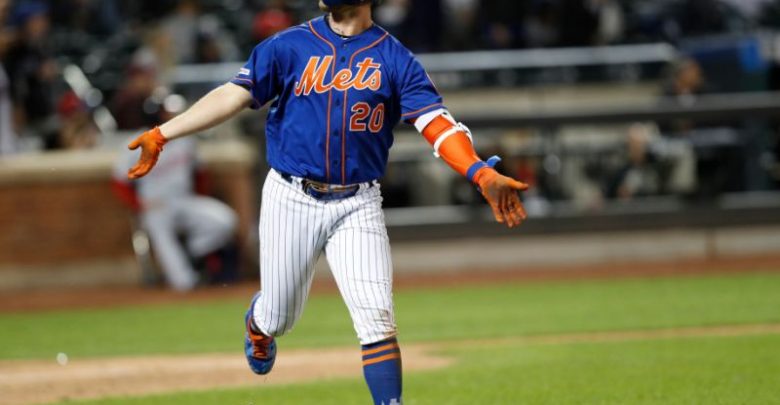 It's an early Labor Day start in the September 2nd MLB betting free pick when the Mets visit the Nationals. The 1:05 PM EST first pitch has New York as -117 favorites after taking 2 of 3 from the Phillies over the weekend. Washington continues to stay hot too though, wrapping up a sweep of the Marlins for their 4th straight victory. The Nationals have won 45 of their last 65 games but have a tough pitching matchup on Monday. Are they still the play?
Mets Favored Behind Syndergaard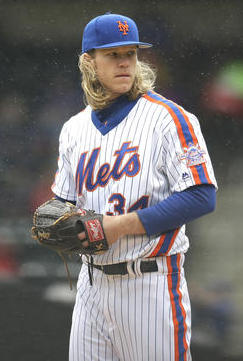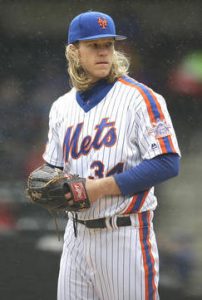 The reason the Mets are at -117 for the September 2nd MLB betting free pick is because they have Noah Syndergaard getting the start (WAS -109). That being said, Thor looked mortal his last time out allowing a career high 10 runs in just 3.0 IP vs. the Cubs that included 3 Chicago HRs. That start has triggered talks of the big right-hander possibly being injured. Syndergaard even said he's "sick and tired of not being super comfortable on the mound." That's something to consider vs. Washington on Monday as Syndergaard has gone 1-1 with a 3.33 ERA in four starts vs. the Nationals.
New York had a good weekend taking 2 of 3 from Philadelphia. Their offense looked good in an 11-5 win on Friday and a 6-3 victory on Saturday. The Mets dropped Sunday's game 2-5 though. It was their 6th time being held to 2 runs or less in the last 10 games. The Mets have still hit 9 HR in the last 6 games though. Michael Conforto, Todd Frazier, and Wilson Ramos are all hitting above .375 during the past week but the Mets are just 2-7 in their last 9.
Washington Tries to Stay Hot Monday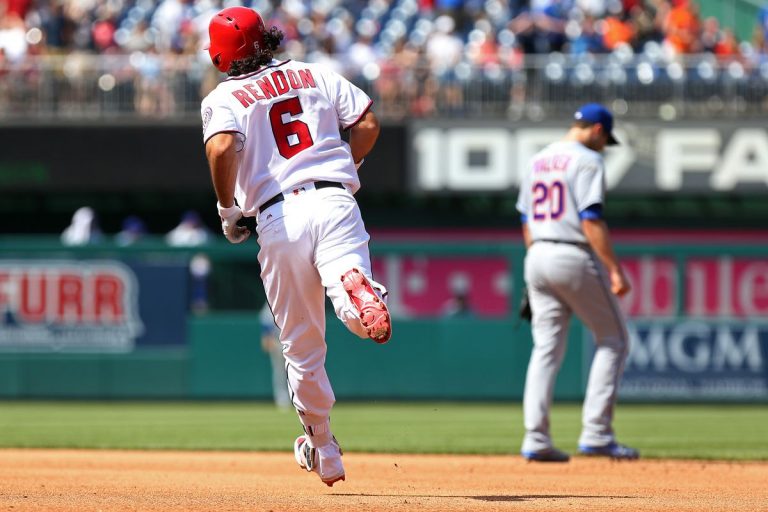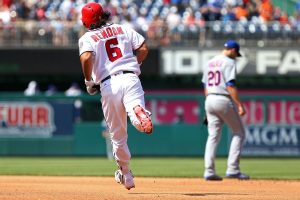 The Nationals are 45-20 in their last 65 games and have currently won 9 of their last 10. On paper it would seem the Mets have the pitching edge in the September 2nd MLB betting free pick but don't sleep on Joe Ross in this one. The Nationals starter has given up just 3ER total in his last 5 starts and Washington has gone 17-7 in his last 24 home outings. Ross has had 8 days off since his last appearance though and he has a 9.00 ERA at home this year, mostly due to poor relief appearances. Ross has faced the Mets four times out of the bullpen this season.
The Washington offense has been on a roll lately, scoring at least 7 runs in 9 of their last 10 games. They've got a tough matchup vs. Syndergaard on Monday but have hit .280 against the Mets starter as a team. Anthony Rendon (.324), Victor Robles (.500), and Asdrubal Cabrera (.400) have all had success vs. Syndergaard and all in more than 10 ABs. Rendon has 3HRs and a .563 average over his past 5 games.
Top Trends:
Mets are 2-7 last 9 games
Mets are 4-1 last 5 road games
Mets are 9-4 in Syndegaard's last 13 starts
Nationals are 5-0 last 5 Monday games
Nationals are 5-0 in Ross' last 5 starts
Mets are 6-1 last 7 H2H meetings
Under is 5-1-1 in Syndergaard's last 7 vs. Nationals
September 2nd MLB Betting Free Pick
A bounce back game for Syndergaard seems in order after he allowed 9ER in his last outing. That being said, the Mets starter has said himself that he hasn't been comfortable on the mound and it's hard to expect him to fix that in a week. The Nationals offense is simply on fire right now with 7+ runs scored in 9 of their last 10 games. Ross has been good in a more consistent starting spot, as long as the 8 days off doesn't make him too rusty.
Pick: Nationals -105