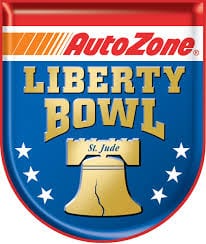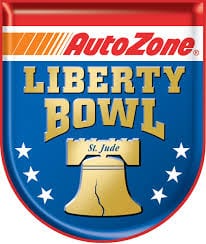 It is the Georgia Bulldogs and. TCU Horned Frogs in our 2016 AutoZone Liberty Bowl free pick. In early fall, the Bulldogs were ranked number nine by the A.P., and spent the season falling out of and never getting back into the national rankings. They'd like to win this one and get onto 2017. The Horned Frogs has a disappointing season too and need a Liberty Bowl win to ensure they don't mark their third losing season in 19 years.
For the Georgia Bulldogs (7-5 Overall, 4-4 Southeastern Conference) the season started with a 34-24 win over #22 UNC and proceeded with two more victories. But it soon turned bad as in two straight weeks they lost to #23 Mississippi 45-14 and to #11 Tennessee 34-31. They lost their final game of the season to rival Georgia Tech 28-27. They finished third in the SEC East.
The TCU Horned Frogs (6-6 Overall, 4-5 Big 12 Conference) fifth in the Big 12. It was an erratic season that included a 34-10 loss to #12 West Virginia and a 62-22 win over #17 Baylor. In their final six games, the Horned Frogs went 2-4. They lost their final game of the season to Kansas State 30-6.
Georgia Bulldogs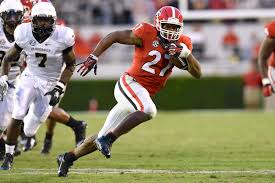 The Georgia Bulldogs are scoring on average 24.0 PPG. QB Jacob Eason (55 COMP%, 14 TDs, 8 INTs) runs the offense that relies on some durable runners and a specific wideout. That receiver is Isaiah McKenzie (40 REC, 530 YDs, 13.3 AVG, 7 TDs) who leads all George pass catchers in all major categories. Powerful running back Nick Chubb (207 ATT, 988 YDs, 4.8 AVG, 7 TDs) leads the charge on the ground. RB Sony Michel (137 ATT, 753 YDs, 5.5 AVG, 3 TDs) is not far behind.
The problem for the Bulldogs' offense is the defense is allowing 24.1 PPG, which is a decimal point over their average offensive output. The defense is allowing red zone scoring 94.59% of the time and the team turnover margin is minus seven. The Bulldogs have 24 sacks, 54 TFL, and 15 INTs. Plus they've managed 35 PD, 35 QB hurries, and 13 FF.
TCU Horned Frogs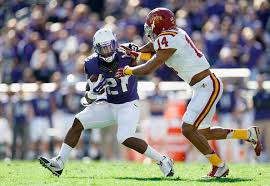 For TCU, QB Kenny Hill (60.8 COMP, 15 TDs, 13 INTs) has more success on the ground than in the air. Hill has 108 carries for 537 yards and nine touchdowns. He's averaging 5.0 YPA. Kyle Hicks (188 ATT, 954 YDs, 5.1 AVG, 12 TDs) tops all TCU running backs. The Horned Frogs are averaging 31.7 PPG and 29 of their 45 touchdowns were achieved on the ground. Receivers Taj Williams and Jaelan Austin have five touchdown catches apiece.
TCU is having a tough time stopping opponents, as they are allowing on average 27.8 PPG and have a 90% red zone failure rate. They've also been penalized 86 times for 787 yards. They do bring a fearsome rush that has accomplished 40 sacks, 81 TFL, and 20 QB hurries. The defense has also made 8 INTs, while defending 51 passes and causing 8 fumbles. Their turnover margin stands at minus three.
2016 AutoZone Liberty Bowl Free Pick
The Horned Frogs are at -3.5 and the over/under stands at a low 48.5. Our 2016 AutoZone Liberty Bowl free pick sees Georgia as forcing some mistakes and, also having a good day on the ground. We like the Bulldogs at +3.5. We're also taking the over.
The 2016 AutoZone Liberty Bowl is the first bowl game of Dec 30. It will be played an 12 p.m. ET at the Liberty Bowl Memorial Stadium in Memphis, Tenn. The game will be on ESPN.
2016 AutoZone Liberty Bowl Free Pick: Georgia at +3.5 and over 48.5