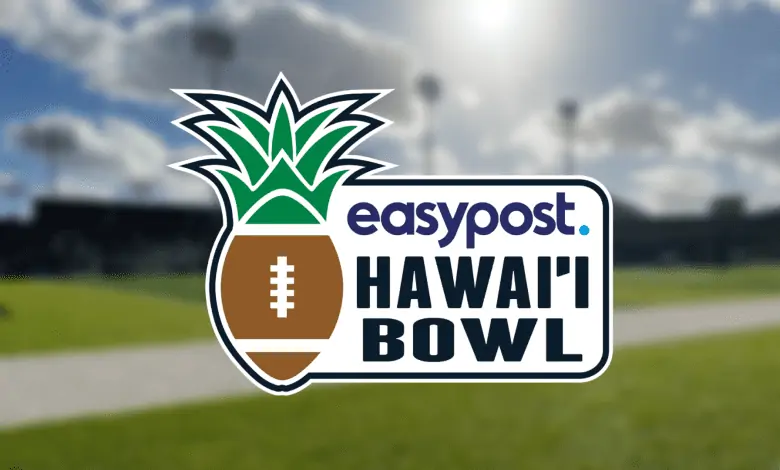 Some programs underappreciate a bowl game if it's not on New Year's Day, but life has been pretty good for Middle Tennessee State the last two postseasons. The Blue Raiders beat Toledo 31-24 in the Bahamas on December 17th last year in the aptly named Bahamas Bowl, and now MTSU heads to Aloha Stadium just outside of Honolulu for the 2022 Hawai'i Bowl.
San Diego State (7-5) is also looking for their second bowl win in as many seasons after beating UTSA 38-24 last year in the Frisco Bowl. That was part of a 12-2 campaign last year for the Aztecs, and although they've faded a bit this year oddsmakers still have Brady Hoke's squad a -6.5 favorite on Christmas Eve.
MTSU Tries to Finish Strong
It's been quite an up-and-down season for the Blue Raiders, who beat Miami outright in week 4 45-31 as +25.5 underdogs but also went through a stretch where they lost four of five games from late September to early November.
Middle Tennessee didn't have a bad passing attack this season, with Chase Cunningham going 16/25 for 408 yards and 3TDs in the Miami win. Cunningham's 2,920 yards was 34th most in the country and the 4th most in a single season in MTSU history. Cunningham's 448 yards in the week 12 49-21 over FAU was the second most in a single game in Blue Raiders history.
Cunningham and the Middle Tennessee passing attack do have a tough matchup in the 2022 Hawai'i Bowl as San Diego State only allowed 206.6 passing yards/game this year. SDSU also held opponents to 20.2 ppg, which was the 20th best mark in the FBS.
Can SDSU Get the Passing Game Going?
Hoke was expecting big things this season with QB Braxton Burmeister – a La Jolla native and former Oregon and Virginia Tech player – coming back home trying to give San Diego State some semblance of a passing game. The Aztecs were 12-2 last year, and that was with the 17th worst pass offense in the FBS.
Burmeister didn't bring the return as expected, completing just 50% of his passes and only throwing for more than 100 yards once before getting replaced by Jalen Mayden, who has been a spark. Mayden took over when San Diego State was 2-3, and has led them to a 5-2 mark sinc then with a 68.4% completion rate and with multiple TD passes in four of his last five.
Burmeister is actually getting moved to WR for the 2022 Hawai'i Bowl, and Mayden was a safety to start the season so San Diego State is pretty flexible with their roster designations.
Free 2022 Hawai'i Bowl Pick
San Diego State has a solid defense, holding three of their last four opponents to 13 points or less. That factor, combined with the Aztecs offense not quite yet trustworthy and all the extracurriculars that come with a game in Hawaii makes this a play on the under – which looks way too high.
Free Pick: Under 46.5