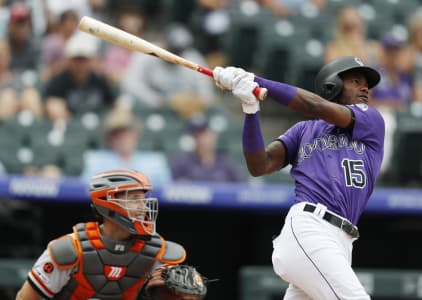 Oddsmakers have listed the total for the July 15th MLB betting free pick between San Francisco and Colorado at 14.5 runs. That might seem like a lot on paper, but these two squads combined for 21 runs earlier Monday in game one of their double header. Well, San Francisco contributed 19 of those runs in a 19-2 victory in a contest that featured 6 home runs. The Rockies got just 2.2 IP from starter German Marquez in the opener, does that give the Giants the value at +120 (COL -141).
Do Giants Have Anything Left on Offense?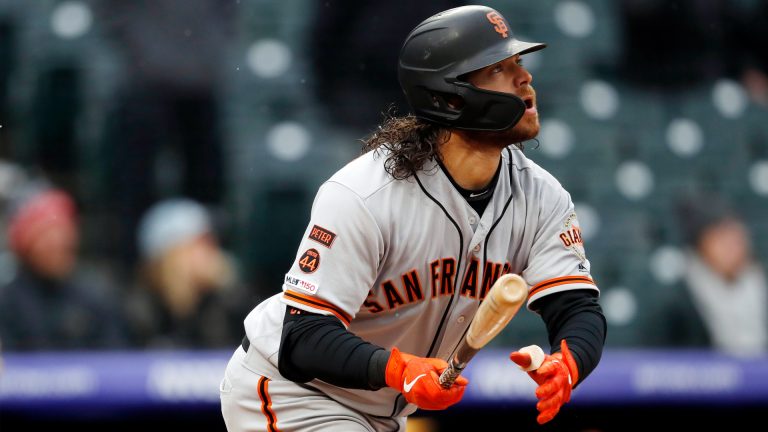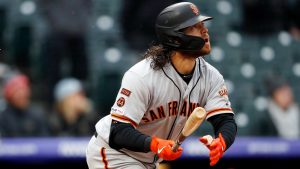 San Francisco hit the cover off the ball on Monday afternoon, scoring 19 runs on 21 hits. The Giants held a 12-0 lead at the end of the 3rd inning powered by home runs from Buster Posey, Brandon Crawford (2), and Mike Yastrzemski. Crawford had an 8-RBI day as 7 SF batters had a multi-hit game. The win was San Francisco's 8th in the last 10 games and they've scored at least 7 runs in 7 of those contests. The Rockies used 6.1 IP from their bullpen in game one, although 1B Mark Reynolds did account for 1 of those innings.
Jeff Samardzija held the Rockies offense to just 6 hits in game one and Dereck Rodriguez will try to duplicate that performance in the July 15th MLB betting free pick. Rodriguez has made his last 9 appearances out of the bullpen and his most recent outing wasn't pretty, giving up 3ER on 4 hits in just 0.2 IP vs. Arizona. The Giants are actually 7-3 in Rodriguez' last 10 road starts and his ERA is slightly lower away from Oracle Park.
Rockies Bats Try to Come to Life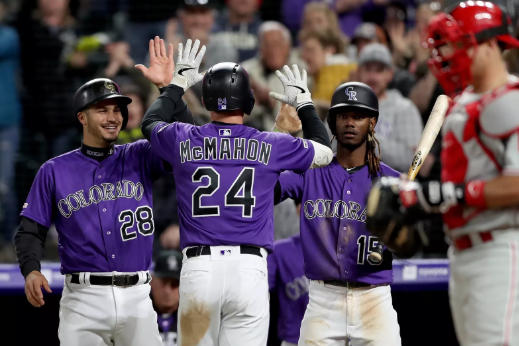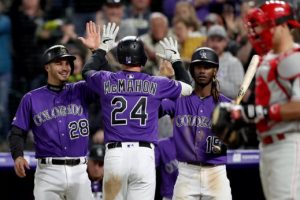 There was a 16 MPH wind blowing in from LF earlier Monday afternoon and the Giants still tallied 19 runs. Colorado on the other hand had just 6 hits although they did get home runs from Ryan McMahon and Raimel Tapia. The Rockies had scored 19 runs on Saturday and Sunday vs. Cincinnati with McMahon going 5-8 with a 2B, 3B, and HR over that span. Charlie Blackmon (3-7) and Ian Desmond (4-9) have had success vs. Giants starter Rodriguez over their careers. The series win over the Reds was Colorado's first in the last month however.
Yes, Colorado has scored a decent amount of runs lately but it's their pitching that's more of a concern. The Rockies have given up 45 runs in the past three games, burning through their bullpen in the process. Starters have gone 4.0, 5.1, and 2.2 innings in the last three but Chi Chi Gonzalez tries to buck that trend in the July 15th MLB betting free pick. The right hander has made two starts for Colorado this season but hadn't pitched in the majors since 2016 prior to that. He gave up 3ER in 4.0 IP at Coors Field on June 30th, his last appearance with the big league club.
Top Trends:
Giants are 5-1 last 6 road games
Giants are 8-2 last 10 overall
Rockies are 2-7 last 9 overall
Rockies are 0-6 last 6 in 2nd game of double header
MLB Free Betting Pick
Despite the wind blowing in there will probably still be a bunch of runs scored in the nightcap mostly because both squads are facing pitching issues heading into the tilt. The Giants are starting a hurler that had been coming out of the bullpen since the end of May and was called up from the minors for this contest. The Rockies too start a pitcher that received a call-up from Triple A just for this tilt. If the game is decided by the bullpens, it's San Francisco that's in a much better spot as the Rockies have given up 45 runs in the last three games.
MLB Free Pick: San Francisco Giants +120