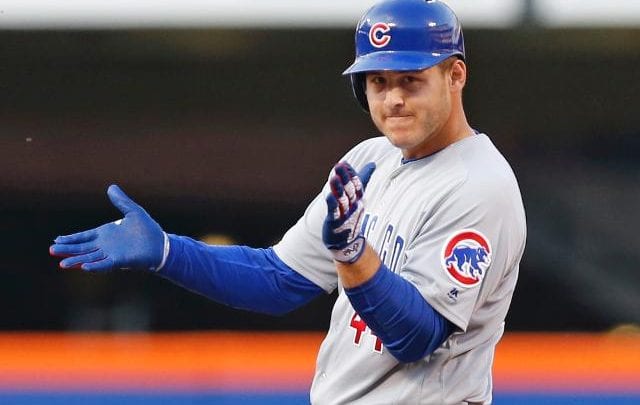 The Cubs lace them up again in an effort to repeat – making the playoffs for three consecutive years for the first time since paper cups were invented (1908). #LetsWinTwo isn't going to be easy for Chicago starting right out of the gate as they travel to Washington to take on the 97-win Nationals in the NLDS Game One Free Pick.
Chicago has a pitching staff that features Jon Lester, Jake Arrieta, and Jose Quintana but manager Joe Maddon has opted to go with Kyle Hendricks in the series opener. Washington Manager Dusty Baker counters with Stephen Strasburg and you can bet that Baker hasn't forgotten his unceremonious firing from these Cubs back in 2006.
Game of the Day: @Cubs vs @Nationals on @TBSNetwork at 7:30 ET (83/100). pic.twitter.com/CCqzSTcg8W

— Thuuz Sports (@Thuuz) October 6, 2017
Hendricks Takes the Mound in the NLDS Game One Free Pick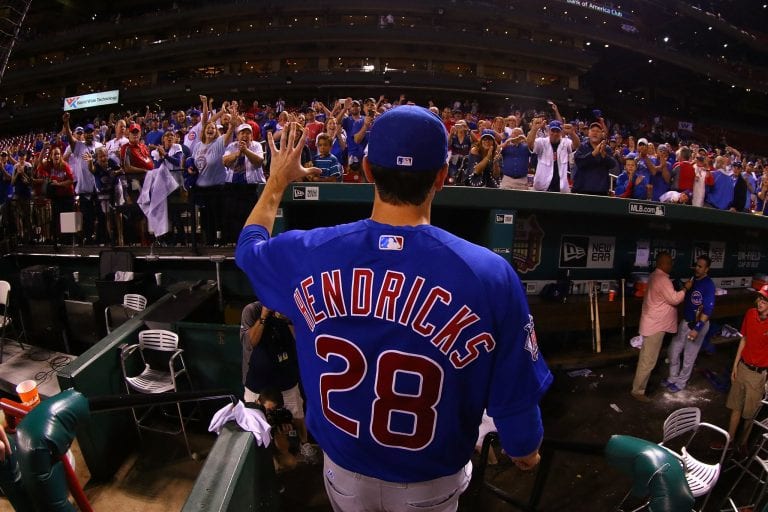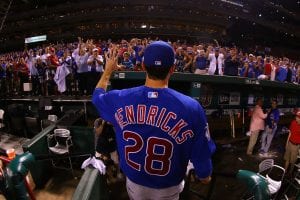 Jon Lester was congratulatory of Hendricks saying he "deserved the start" in game one. Hendricks has pitched well down the stretch, going 3-1 with an even 2.00 ERA. Hendricks was a Cy Young candidate a year ago but missed most of June and July this year dealing with a hand injury. Since returning he has lowered his ERA from 3.81 to 3.03, allowing two runs or less in 10 of 13 starts (2.19 ERA).
Hendricks made one start against the Nationals this year and pitched well although he took a loss. Hendricks pitched 7 innings, giving up 5 hits and 3ER including surrendering a 2-run shot to Daniel Murphy in the 1st inning and a solo shot to him in the 6th. Hendricks has allowed 5HR to Nationals batters in his career (91 ABs), but has held Washington to a .217 average overall.
Every analyst says the Cubs pitching has to step up. I agree and all, but can we stop pretending they were bad this year? They weren't.

— Block (@EJBlock) October 6, 2017
Strasburg's Return to the Postseason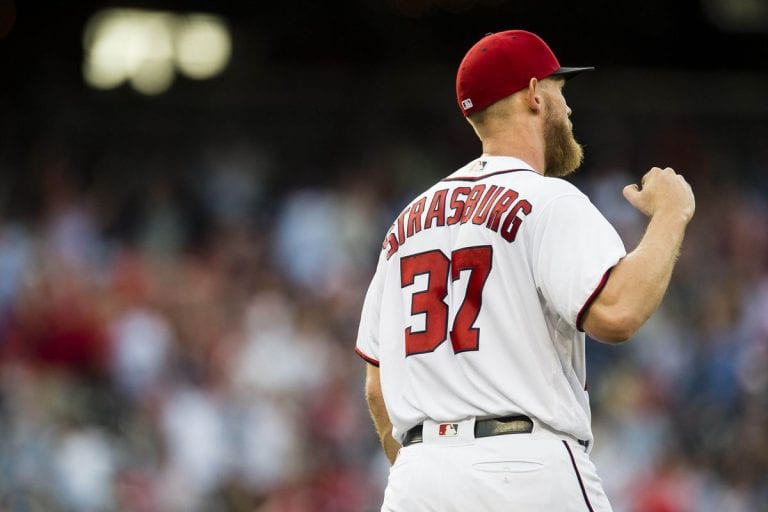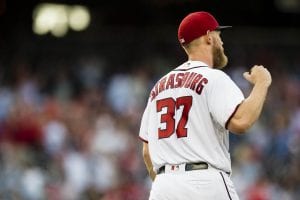 For as good as Hendricks has been down the stretch, Washington's NLDS game one free pick starter Stephen Strasburg has been even better. Strasburg went 6-1 in his last 10 starts of the regular season with a 0.86 ERA. Though the Nationals are appearing in their fourth postseason of Strasburg's career, he has still only made one playoff start. He was famously shut down due to innings in 2012, and missed last year's NLDS with an elbow injury. His only start was in the 2014 NLDS, pitching 5 innings giving up 8 hits but just 1ER in a loss to the Giants.
Strasburg made one start against the Cubs this year, a June 28th outing in which he held them to 2ER on 4 hits in 7 innings in an 8-4 Washington win. Chicago is hitting .257 against Strasburg lifetime but only five players have faced him more than six times in their careers.
Strasburg vs Cubshttps://t.co/bBiZ0j5WGd pic.twitter.com/KHGEXCJ34O

— William Chase (@WillChase_) October 6, 2017
NLDS Game One Free Pick Betting
Oddsmakers have listed Washington as -157 favorites with the total being set at 7.5. The pressure is off of the Cubs after breaking a 108 year World Series drought last year. Kyle Hendricks has been Foreigner in the postseason – cold as ice – allowing just 2 ER in 21.2 IP during last season's remarkable run. Strasburg hasn't made an October start since 2014, but he was strong in that outing. One thing Chicago needs to do is avoid Cub Killer Daniel Murphy – the Washington second baseman hit .529 (4HR, 6 RBI( against Chicago in the 2015 NLCS when with the Mets.
Chicago does have experience and after the All-Star break they were one of the best teams in baseball, scoring the most runs in the MLB in the second half. They have an All-Star Closer with World Series experience in Wade Davis (32 for 32). The Nationals' bullpen has been better in the second half but Washington fans are still a little shaky on them. The Cubs offense is loaded with Kris Bryant, Anthony Rizzo, Javy Baez, Willson Contreras, Kyle Schwarber and the experience of Ben Zobrist. Murphy owns the Cubs, but Bryce Harper has still only played five games since returning from a leg injury. Gotta go with the value on the defending champs on this one.
Pick: Chicago Cubs +135