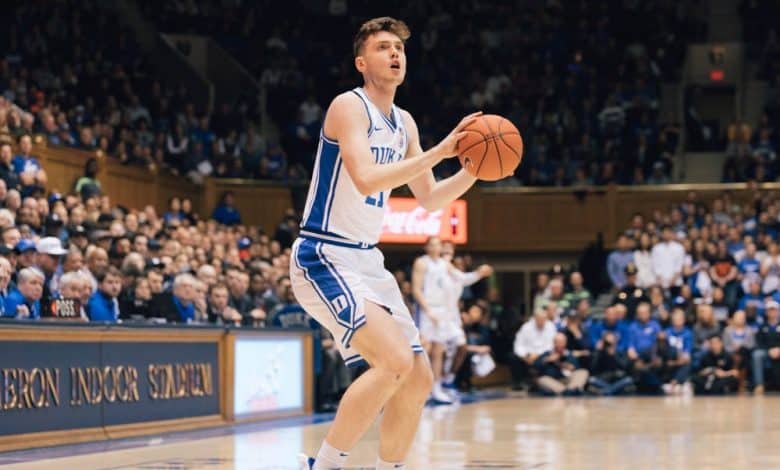 The March 2nd Duke at Georgia Tech game seems like a slam dunk for the Blue Devils. Sure Duke lost at home on Saturday, but that was against a very good Louisville team. Duke had won four straight prior to that, but is still getting +1.5 points in Tuesday's matchup.
Georgia Tech has kind of under the radar been a very good team this year. The Yellow Jackets have rattled off four consecutive W's of their own, but against less-than-stellar competition. GT has the advantage of being 10-3 at home, while Duke is only 3-4 on the road this season. Oddsmakers are baiting you into a play on Krzyzewski and Co, but does that make Georgia Tech the pick?
Duke Too Inconsistent?
We're at the point where Duke could beat any team in the country but also lose to any given squad. That's what makes the Blue Devils a dangerous play in the March 2nd Duke at Georgia Tech matchup. Duke had won four straight including a 66-65 victory over Virginia, but a lot of their recent success has also come at home.
5 of Duke's last 7 games have been played at Cameron Indoor Stadium, and they're not even that good there after falling 80-73 in OT on their own court vs. Louisville on Saturday. Carlik Jones went for 25 for the Cardinals and Samuell Williamson added 14 and 12. Duke was really the Matthew Hurt show, and he was great with 37, but didn't get much help.
The Blue Devils do boast the #3 scoring offense in the ACC, but Georgia Tech is right behind them at #4. The teams also played each other very tight at the end of January in what ended up being a 75-68 Duke win as -6 point favorites. Jalen Johnson, who has since left Duke, had 18 points but it was the 14th straight win over GT for the Blue Devils.
Alvarado Time for Georgia Tech?
With all apologies to Matthew Hurt, who leads the ACC in scoring at 19.3 ppg, Tuesday's matchup feels like a Jose Alvarado breakout game. The GT point guard has had some ups and downs lately, but the Senior is ready for a statement game in his last time at McCamish Pavillion.
Moses Wright echoes that sentiment, going all Joe Namath in saying Georgia Tech is "going to get the Dub" on Senior Night in Atlanta. Alvarado had 26 points in the first matchup with Duke, while Wright chipped in 12 points and 14 boards but it still wasn't enough for the Yellow Jackets. Will Duke playing their first game in two weeks be enough to propel Georgia Tech to the W?
Free March 2nd Duke at Georgia Tech Pick
It would be easy to take Duke getting +1.5 here. the Blue Devils are gearing towards a tournament berth, which the bracket committee would love to see. Georgia Tech is hungry though, on Senior night with Alvarado and Wright being especially emotionally charged. Oddsmakers want us to take Duke, which means Yellow Jackets get the buzz.
Georgia Tech 80 – Duke 74
Free Pick: Georgia Tech -1.5