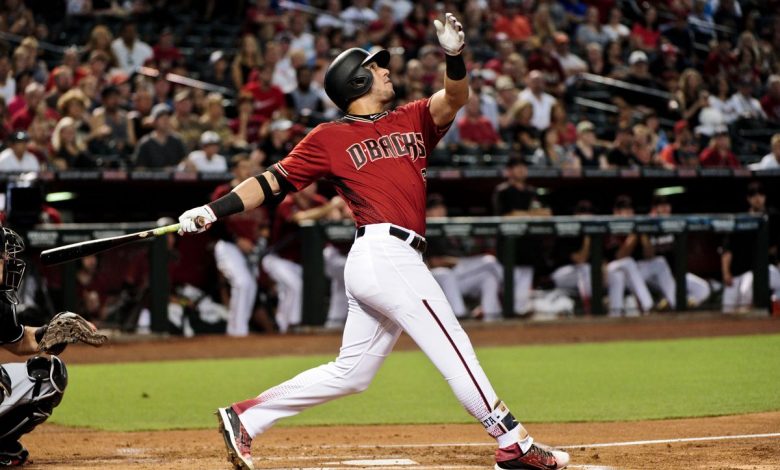 August 24th Rockies at Diamondbacks betting involves siding on whatever team is 'less bad.' That detail may be hard to figure out as Colorado has dropped 10 of their last 11 games while Arizona hasn't scored more than two runs in a game over the last five – all defeats.
Do the D'Backs have any value at -155? Is it even possible to bet on Colorado even with a +135 payout? Ryan Castellani (0-1, 3.77 ERA) is still looking for his first win after making his 4th career start for the Rockies. Merrill Kelly (3-2, 2.59 ERA) has three great outings but two poor ones through his first five in 2020. the betting total is 9.5.
What Happened to Colorado?
Despite starting the season 11-3 and pulling ahead of the Dodgers in the NL West, the Rockies are now down to a 41% probability for the postseason. Colorado has been passed by San Diego and San Francisco to now sit 4th in the division. That's what a 2-12 mark over the last 14 will do.
Colorado's losing streak now sits at 7-games after back-to-back sweeps to Houston and the Dodgers. The Rockies offense was outscored 20-7 by L.A. and this matchup is looking like another low scoring affair. Runs were aplenty when these two squads met up at Coors Field, with the Rockies losing 8-12 and 7-13 while winning 9-7 over the three game set two weeks ago. Neither of Monday's pitchers threw in that series.
Castellani was good enough to win in his first two starts of the year, allowing just 1ER and 2 hits over 8.2 IP against the Mariners and Rangers. The wheels kind of fell off last time out though as the right-hander was smoked for 5ER in 5.2 IP against Houston. There's more tape on Castellani heading into August 24th Rockies at Diamondbacks betting, but no Arizona batters have ever faced the rookie.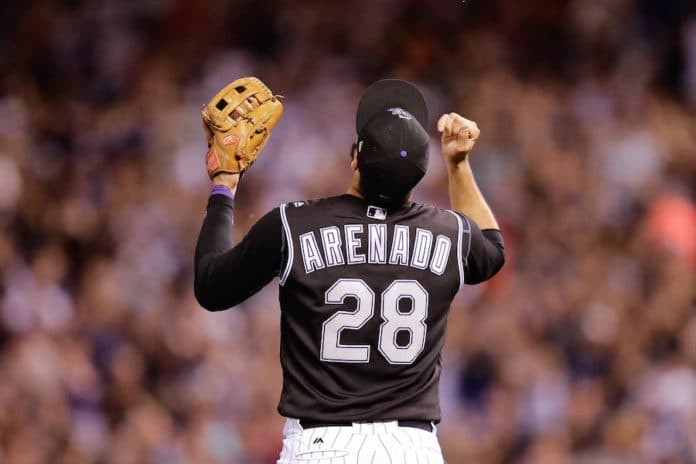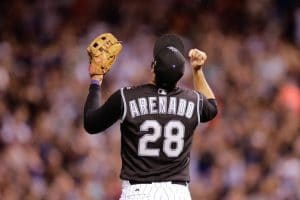 Arizona's Offense Has Gone AWOL
The Diamondbacks offense was never considered high-powered as they rank 21st in MLB in runs/game but lately the bats are essentially nonexistent. Arizona scored a total of 6 runs over a 5-game trip to the Bay over the weekend, dropping two to the A's and three to San Francisco.
Arizona did get to Rockies pitching two weeks ago, scoring 32 runs in three games, but there's a big difference between Chase Field and Coors Field. As a team the Diamondbacks have hit just 4HR total over the last 7 games.
One big question is if Kelly has cleared his last outing from his head coming into Monday's series opener? He gave up 4ER in 5.0 IP to the A's. The right-hander had a season ERA of 1.71 coming into that game as he had allowed 1ER or less in 3 of 4 starts prior.
August 24th Rockies at Diamondbacks Betting Pick
It's hard to call a side in this one as both teams have been exceptionally bad as of late. Colorado has cashed tickets just twice in the last 14 games while Arizona has dropped six straight. Kelly has been sparkling (for the most part) for the D'Backs while Castellani should have no problem vs. a defunct Diamondbacks offense.
Free Pick: Under 9.5