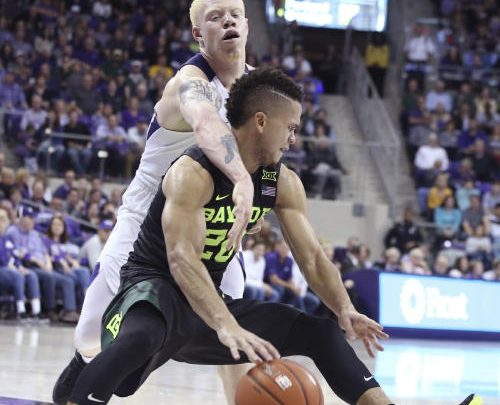 When the calendar turns on another year, that means the college hoops conference season ramps into full gear. The 1/2 college basketball free pick is exactly that as 12th ranked TCU looks to rebound from a loss to Oklahoma as they face the Baylor Bears. There's been some line movement in this contest, with Baylor opening at -2.5 before being adjusted to +1 home underdogs. This is a tilt that conceivably go either way – so where is the edge?
How Does TCU Rebound After a Tough Oklahoma Loss?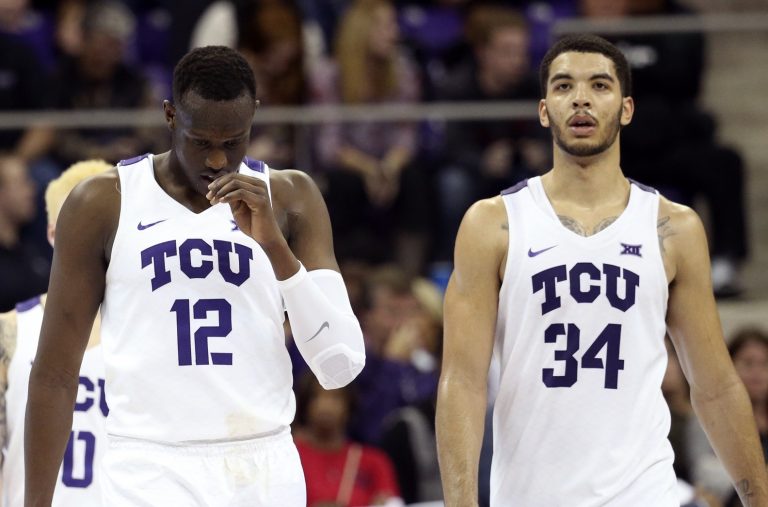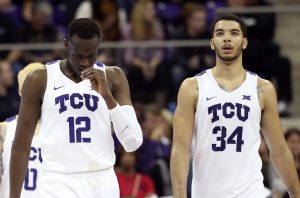 The Horned Frogs suffered their first loss of the season last time out, falling 89-90 at home to Oklahoma as -2.5 favorites. The Sooners' Trae Young was dominant in that contest, going for 39 points and 14 assists. The game was a pretty even matchup, with TCU shooting 42% from three point range and over 40% from the floor – they just didn't have an answer for the incredible Young. TCU will not only be facing a rebound from their first loss of the season, the 1/2 college basketball free pick marks the Horned Frogs first true road game of the season.
Texas Christian has the offense to avoid a second loss in a row, ranking 15th in the country in scoring and 6th in field goal percentage. Guard Kenrich Williams has scored 22+ in two of the last four games as the Horned Frogs also rank 15th in the country in three point shooting. Of course scoring alone doesn't win conference basketball games and that's where TCU could have a problem. Their defense has allowed 75+ points in six of the last eight games and tonight will be up against a Baylor offense shooting over 50% from the field.
After suffering their first loss of the season, TCU looks to rebound vs. Baylor tonighthttps://t.co/nPF8E0SsSw pic.twitter.com/WKgDJWMntx

— SI College Hoops (@si_ncaabb) January 2, 2018
Baylor Faces Another Huge Test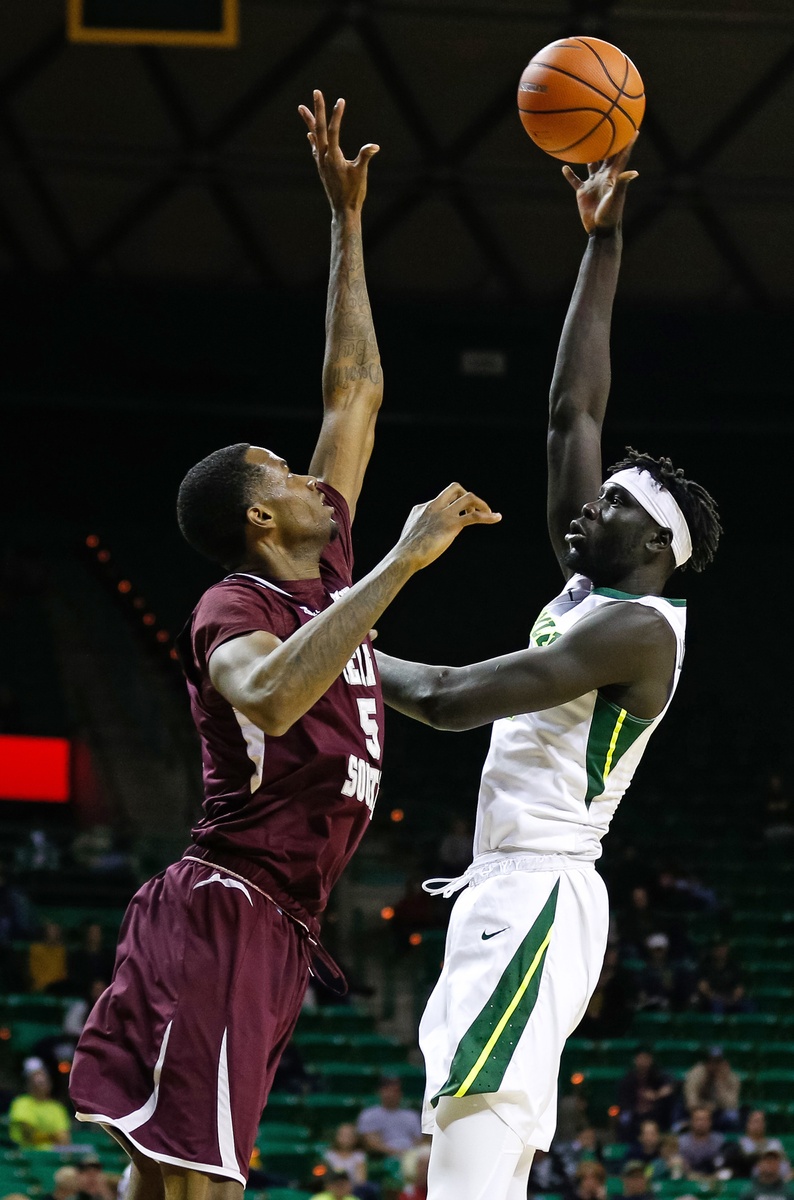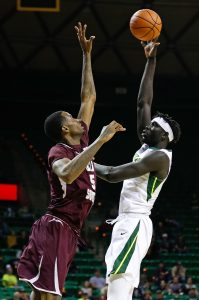 The Bears are off to a 10-3 start on the season which is impressive considering their non-conference RPI is the 5th hardest in the country. Baylor has matched up with Wisconsin (70-65 win), Xavier (63-76 loss), and Wichita State (62-69 loss) already on the year. The Bears are coming off a loss to start the conference season, falling 53-77 at Texas Tech as +7.5 road 'dogs on Friday. BU had won five games prior, but the competition was a bit weak. In fact, the only game with a line was a 99-68 victory over Texas Southern in which the Bears were favored by -19.
Baylor does have a 7-0 home record on the year and in the 1/2 college basketball free pick they'll be up against a TCU team that hasn't played a true road game yet this season. The baylor offense has scored 80+ in five of the last six games and are limiting opponents to 67.0 ppg on the year. Manu Lecomte will be looking for a big game after scoring 22+ in three of his past four – but being limited to eight in the loss to Texas Tech.
Not the same #baylor team without big jo lual-acuil jr.

— Matthew Berger (@Bergersthoughts) December 30, 2017
1/2 College Basketball Free Pick – Betting Aspect
Bettors are liking TCU in this contest with 63% of the wagerers liking the visiting team. That being said, Baylor has actually won the last 11 meetings, all by at least seven points and with an average winning margin of 18 points. Baylor's 22 point loss to Texas Tech to open conference play is likely on the mind of bettors, but it's important to note they were without 7'0″ C Jo Lual-Acuil Jr. and Sr. F Terry Maston was playing in his first game back from a broken hand. If those two can go at full strength in the 1/2 college basketball free pick, Baylor should be able to extend their winning streak over TCU to a dozen.
Pick: Baylor Bears +1