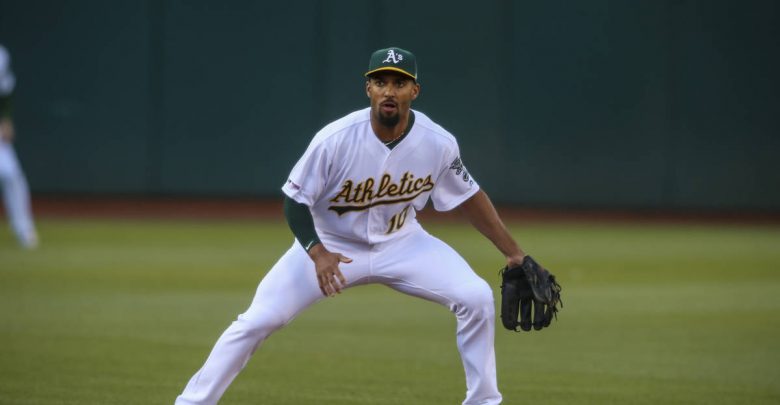 The Tampa Bay Rays will look to even things up in their four-game series with the Oakland Athletics Friday night after the Athletics took the opener Thursday night, 5-4. Matt Chapman hit a two-out, three-run homer in the bottom of the ninth to give Oakland the victory, its fourth straight. Tampa Bay saw its losing streak move to four games with the setback.
The Rays are reeling a little bit, having been swept by the New York Yankees in a three-game series prior to this one, and they now sit 4.5 games behind the Yankees in the American League East. Oakland comes off a three-game sweep of Baltimore and is currently in third place in the American League West, a half-game behind second-place Texas and just one game out of the second Wild Card spot.
There is not a moneyline or over/under set for this contest.
Unstable
The Rays will use an opener in this game, with right-hander Andrew Kittredge making just his second appearance of the season. Kittredge is 0-0 with a 5.40 ERA after throwing 1 2/3 innings of relief in Tuesday's loss to New York, giving up a run and two hits while striking out three. Kittredge has made three starts in his career, but he's not expected to pitch long in this one. The Tampa Bay bullpen didn't have to do too much work on Thursday night, but Diego Castillo didn't exactly have a solid ninth inning. Handed a 4-1 lead after the Rays scored three in the top of the ninth, Castillo walked two and gave up two hits in 2/3 of an inning, punctuated by Chapman's blast.
Offensively, the Rays have struggled of late as well. They did score four runs in Thursday's loss, matching their output in the three-game sweep at the hands of the Yankees, but part of that was helped by Oakland closer Blake Treinen struggled with his control and walking two batters to start the ninth, which led to the three-run outburst in the inning. Brandon Lowe has been the best power hitter for the Rays this season, stroking 15 home runs, while Tommy Pham connected on his 11th of the season Thursday night.
Starting to Surge
Oakland has been up and down this season, with five winning streaks of three or more games, but they're only four games above .500 despite those. Trying to extend the current streak to five games will be rookie right-hander Tanner Anderson. Anderson will be making his third start of the season in this one but second against the Rays. He debuted this season at Tampa Bay on June 6, going 5 2/3 innings and giving up three hits and two earned runs in notching his only loss this season. He's 0-1 with a 3.27 ERA in just 11 innings of work.
The Athletics' offense has come and gone, much likes the winning of the team. But they seem to be starting to heat up, with 32 runs over their last four games — though three of those were against the woeful Orioles. Marcus Semien currently has a 17-game hitting streak, and he leads the Athletics with a .282 batting average. Chapman's home run Thursday gave him a team-best 17 on the season to go with 41 RBI and 48 runs scored. Khris Davis is right behind him with 16 dingers, along with 41 RBI and 34 runs scored.
Tampa Bay Gets Even
The Rays have been one of the best stories in baseball this season, and it's hard to believe they're going to fall out of the AL East race so easily. Tampa Bay has done a good job in its bullpen games, keeping opposing offenses off-balance with multiple pitchers. They were able to get to Anderson the first time they faced him, and now they have a little more experience against him to work with. Look for Tampa Bay to get the victory in this one.