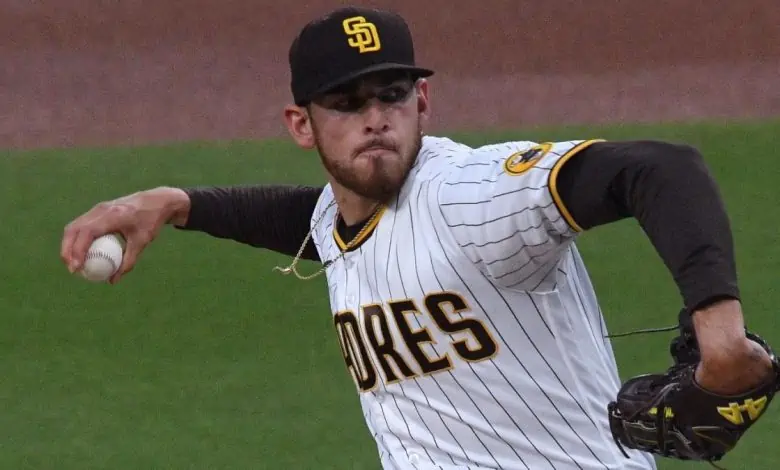 The St. Louis offense has stalled ahead of their September 22nd Cardinals at Padres meeting. The Redbirds have been shut out in three straight losses which followed just a 1-0 win over the Reds last Saturday as -205 favorites. San Diego aims for the sweep on Thursday as they get closer to a wild card berth, currently sitting in the second spot in the NL.
The Cardinals are a hard team to back right now as they are basically wading their way towards and NL Central title, currently 7.5 games up on Milwaukee with 12 to play. St. Louis has lost as +110 and +120 'dogs so far this week, and are up to +130 in the finale.
St. Louis Playing Out Their Season
The Cardinals get to end the regular season with a nice trip to the West Coast, and baseball seems to be the least of their worries right now. St. Louis hasn't plated a single run in three straight games dating back to their 3-0 loss to the Reds on Sunday as -233 favorites. The Padres have taken 5-0 and 1-0 victories at Petco Park so far this series.
It could very easily be a third straight shutout for St. Louis as they are up against Joe Musgrove (10-7, 3.16 ERA) in the September 22nd Cardinals at Padres matchup. The Redbirds have a mere 7 hits so far in two games at Petco, with Paul Goldschmidt and Nolan Arenado being a combined 2-13 against San Diego pitching.
The Cardinals didn't allow an ER in Wednesday's 1-0 loss, but their offense didn't even get a hit until the 7th inning. Jack Flaherty (0-1, 5.09 ERA) goes for St. Louis on Thursday but he's been capped at 5 innings since his return from the 60-day IL (shoulder) this month. The right-hander has a 4.80 ERA in three September starts.
Padres Have the Brooms Out
San Diego really didn't have a chance to catch the Dodgers during the regular season, but the Padres look like they're heading into the postseason hot with five straight wins. SD is 9-3 over their last 12 and 68% of the betting public like them to get the W on Thursday.
Wednesday's contest was short on offense with the Padres outhitting STL 5-2 to pick up the 1-0 win as -130 favorites. Josh Bell reached on an error and eventually scored in the 2nd inning and it was all San Diego needed thanks to another solid starting pitching performance.
Musgrove is up with a little more pressure on Thursday as he tries to extend the current scoreless streak from Padres starting pitchers that is at 27-2/3 innings. San Diego starters haven't allowed a run since last Friday when Blake Snell gave up a solo HR to Arizona. Musgrove has contributed to that stretch with 6.0 IP of shutout ball against the Diamondbacks on Saturday in what was eventually a 2-0 San Diego win.
Free September 22nd Cardinals at Padres Betting Pick
It's hard to back St. Louis here with the way their offense is in shambles and the team seems content to coast towards the playoffs. San Diego has won five of Musgrove's last six starts and Flaherty looks like he's still trying to get right working his way back from the I.L.
Free Pick: Padres -1.5 (+140)