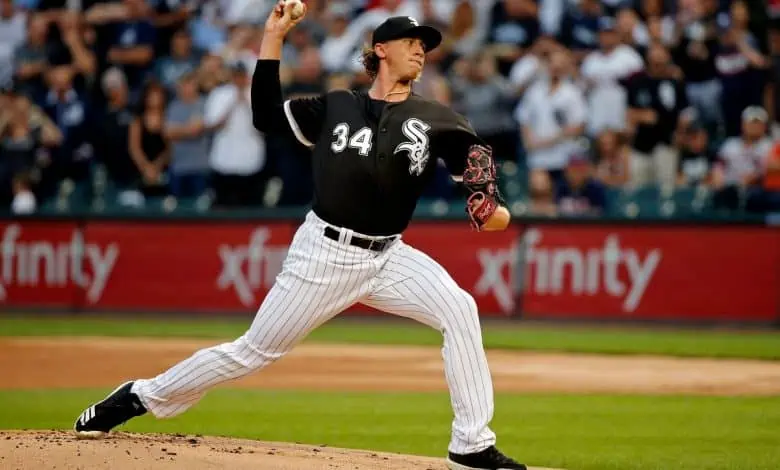 Get your popcorn ready for the series finale of the New York Yankees (29-10, 15-4 home) facing the Chicago White Sox (19-20, 10-10 away).
The two teams nearly got into a brawl yesterday because of remarks made by Josh Donaldson to Tim Anderson. Sunday Night Baseball on ESPN will carry the nightcap of Sunday's doubleheader.
The first pitch has a 7 p.m. EST start time at Yankee Stadium in the Bronx, New York. New York is favored in the series finale (-180), and the over-under total is nine runs.
What to Know – Chicago White Sox
Chicago comes into Sunday's doubleheader, losing three of its last four contests. The White Sox are second in the AL Central, 4.5 games back of the front-runner Minnesota Twins.
The expected starter for the visitors is righty Michael Kopech (0-1, 1.54 ERA, 0.94 WHIP). Kopech's last start came against the Yankees, surrendering three runs over six innings on one hit, four walks, and three strikeouts. For the year, the 26-year-old has pitched 35 innings, allowing six earned runs, 16 hits, 17 walks, and striking out 33.
Anderson is third in the majors sporting a .350 batting average, and has scored a team-high 21 runs. Luis Roberts leads the White Sox with six home runs and is tied with Jose Abreu for a team-best 17 runs batted in.
The White Sox average 3.6 runs per game behind an offense that ranks 18th in the majors with a .233 batting average. Chicago's pitching staff is 15th in the majors, with a 3.80 team earned run average.
What to Know – New York Yankees
The Yankees own the best record in baseball and have won eight of their last ten games. New York's hot streak to open the season has allowed them to build up a 5.5-game lead in the tough AL East.
Getting the ball for the host tonight is right-hander Luis Severino (3-0, 3.63 ERA, 1.18 WHIP). The 28-year-old hasn't lost yet this year and picked up his third victory of the season in his last outing. Severino has twirled 34.2 innings and surrendered 14 earned runs on 30 hits and 11 walks, with 38 strikeouts.
Three players in the Yankees lineup have already smacked double-digit home runs this year, led by Aaron Judge with 14 home runs. Giancarlo Stanton ranks third in the MLB with 35 runs driven in, and Gleyber Torres appears to have put 2021 behind him with five home runs and 19 RBI already this year.
New York sits ninth in the MLB with a .246 team batting average, scoring 4.9 runs per game. The Yankees pitching staff is second in the AL and third in the MLB with a sparkling 2.91 ERA.
The Pick is In
Two teams that should be contending for a playoff spot in a few months go toe-to-toe on national television. Kopech's propensity to allow free baserunners will be a problem against this Yankee's lineup. The logical play here is to stick with the home team.
Betting Pick: New York Yankees ML