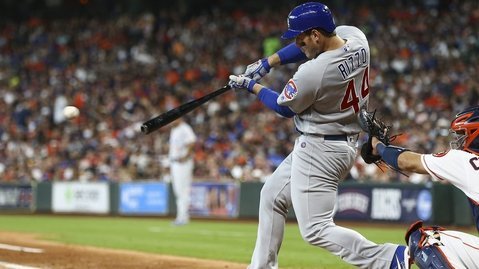 The Cubs are underdogs for the third straight Jon Lester start (CHI +112) when they visit the Astros in the free MLB pick May 28th. Houston held off a late Chicago rally on Monday, getting a 6-5 win as -171 favorites behind pitcher Gerritt Cole. There's a lot less experience on the mound Tuesday for the Astros, but they are still listed as a significant -136 favorite. Do the Cubs bounce back here behind their veteran left-hander?
Cubs Need a Strong Performance from Lester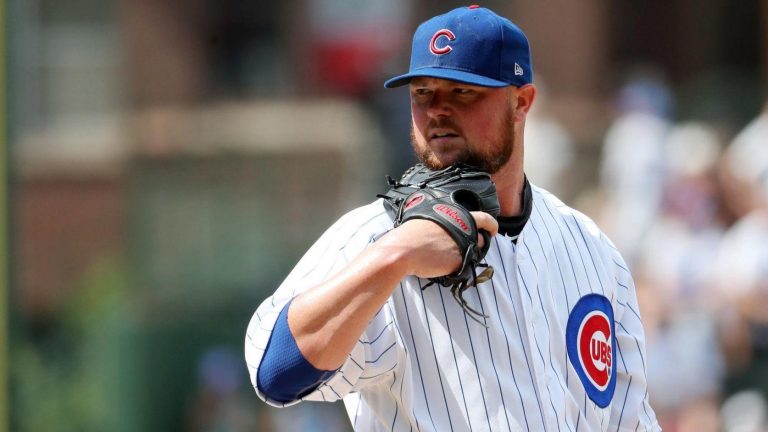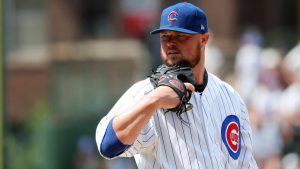 Jon Lester showed signs of domination early in the season. He had allowed 2ER or less through the first 7 starts of the year including just 5 ER allowed total. The last two outings have been a completely different story however. Lester has given up 9ER in the last two starts over just 8.1 IP. Lester has only walked 2 batters over the last 2 games and the 3HR allowed isn't a horrible amount – it's just a sign of general struggles. Only two Houston batters have ever faced Lester more than 3 times in their career, which could give the Chicago hurler the edge.
The Cubs looked good enough to win in the series opener vs. Houston on Monday. They'll look to continue a power surge for the free MLB pick May 28th as Anthony Rizzo, Albert Almora, and Addison Russell all had HR in the 5-6 loss. Chicago has now dropped 4 of their last 5, but also while scoring 5+ runs in 4 of those 5 games. The Cubs have 8 losses in the last 13 games and will likely be without Kris Bryant again on Tuesday as he recovers from a concussion. Despite all this, Chicago has value facing a Houston pitcher making just his 4th career start.
Astros Have Nice Momentum Going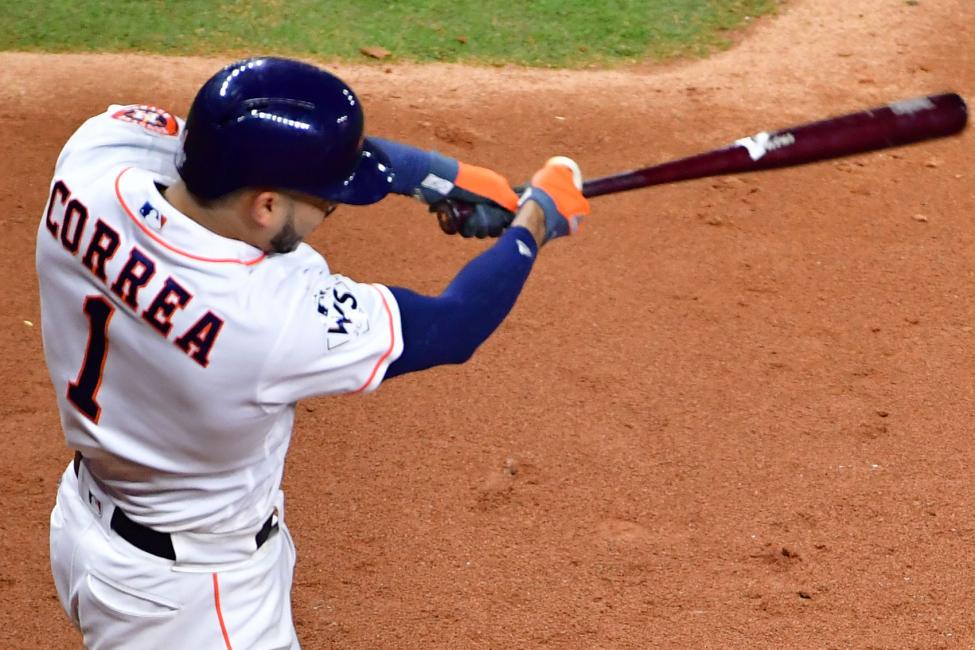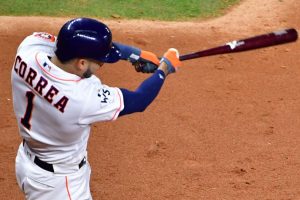 After Monday's 1-run win the Astros have now notched victories in 3 of 4 that also included two wins over the Red Sox. Houston has gone 15-4 in their last 19 games which gives them value in any game right now. Michael Brantley and Josh Reddick have faced Lester a combined 35 AB, but the rest of the Astros roster has seen the lefty a total of just 11 AB. Houston has hit only 3HR in the past week, but Carlos Correa does have an OBP of .400 over that span. The Astros average 5.18 runs/game on the year, but have only reached 5+ twice in the last 9 games.
The big question for the free MLB pick May 28th is what Astros manager A.J. Hinch can expect from his starter Corbin Martin. The rookie is making just his 4th career start and against a very veteran laden Chicago lineup. The right-hander has been OK, never allowing more than 3ER in a start over the first three outings of the year. He also doesn't pitch that deep though going 4.0 and 3.1 in the last two starts. Will the Cubs get to the Astros bullpen like they did for 3 runs after the 7th on Monday?
Free MLB Pick May 28th Betting
It's hard to trust Lester in this one but you like the veteran in a bounce back mode more than you can rely on the young Astros starter that doesn't go very deep into games. Chicago has been losing a lot of games lately, but still scoring a decent amount of runs. If Lester can go 7 or Chicago's offense can batter the rookie pitcher early, the 'dogs should take this one.
MLB Free Pick: Chicago Cubs +112