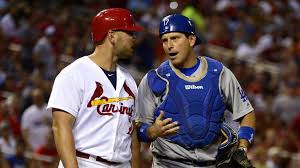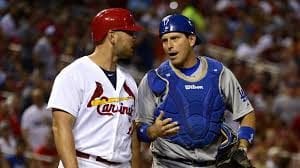 Our MLB Sunday night pick has the Los Angeles Dodgers at the St. Louis Cardinals in a very interesting situation. The Dodgers start Scott Kazmir (4.30 ERA, 8-3), while the Cardinals put Mike Mayers on the mound. If you asked, "Who?" when you read the same of the St. Louis, you're not alone.
Mayers, a 24-year-old right-hander has been brought up after solid work in AA and AAA ball. In Double-A Springfield, he went 5-2 with a 2.30 ERA. He then moved to Memphis, which is in the Pacific Coast League and performed well, earning a 2.94 ERS in nine starts. The Card find themselves in a situation where they need a sixth starter due to a Wednesday day-night double header that are up the rotation.
Mayers' debut makes this MLB Sunday night pick a little tougher than usual. The guy can come out and bomb entirely, or he might pitch superbly. Then again he could end up doing adequate work, good enough to win.
Considering Stakes and Past Play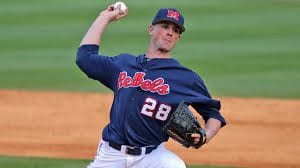 St. Louis (52-45) and Los Angeles (55-44) are both in contention for their respective division crowns and for a Wild Card spot. The Dodgers are 6-4 in their last 10 and sport a 25-26 away mark. St. Louis is 7-3 in their last 10 and are 25-29 at home. The Cards are actually a much better away club. The Dodgers have allowed 35 fewer runs than their opponents, while the Cardinals have scored 72 more runs than the Trolley Dodgers.
LA leads the series this year 3-2. On Friday the Dodgers lost in extra innings 4-3 and then on Saturday their bats did some very fine work as the visitors beat the Cards 7-2. The Dodger bats have been pretty hot as of late and that may serve them well tonight.
Veteran Vs. Rookie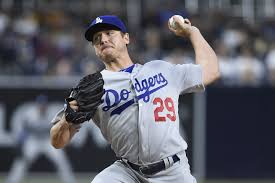 Scott Kazmir has performed well lately. In his last 10 starts, he is 5-0 and the Dodgers are 8-2. When he pitched against St. Louis on May 14, he won 5-3 going 8.2 innings and allowing three runs on five hits. He struck out seven in that game. His last start was an 8-4 win over the Washington Nationals. He pitched seven innings and allowed one run on fours hits while notching 8 Ks. This month he is 2-0 with a 2.25 ERA.
Mayers comes into a tough situation in that the Dodgers are playing well and Kazmir has been performing solidly. The rookie was 3-3 with Memphis, posting a 1.25 WHIP with opponents hitting .238 against him. Last season, Mayers struggled, as his ERA at Double-A Springfield stood at 6.56 and his record stood at 1-4. He then underwent season-ending thoracic outlet surgery. This year, he has come back strong. One thing he has going for him tonight is that he's an unknown as far as Dodger hitters are concerned and that can put opponents off at the plate, at least for a while.
MLB Sunday Night Pick
Our MLB Sunday night pick is going to be the Los Angeles Dodgers with the moneyline. We think Mayers has a shot at putting in some solid innings, but LA is performing well and Kazmir tends to be a money guy who gets the job done when it has to get done. Plus, St. Louis is not a very good home team.
MLB Sunday Night Pick
Dodgers with the moneyline at -140.