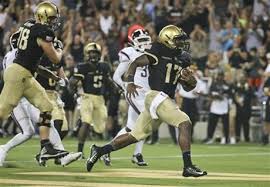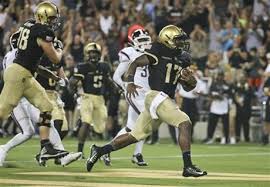 Our September 2 college football free pick has Army visiting Temple. The West Point Black Knights are 17-point underdogs as they visit the Owls in Philadelphia. Army, an Independent, was 2-10 last season, while Temple went 10-4 overall and notched first in the American Athletic Conference East with a 7-1 record. Temple went to a bowl game and they are looking to repeat that feat. There's a lot on the line for the Owls in their first home game of 2016. We find that this matchup definitely favors Temple.
Army Offense vs. Temple D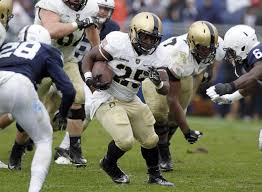 The Army offense includes seven returning starters. That's good news for a club that last season was seven or fewer points away from a victory in seven of their games. They could have been a 9-3 team. Will that fate change with the stable of vets they now possess? It may. Their offense includes their top QB Chris Carter (61.9 COMP%) and top RB Aaron Kemper (5.4 YD AVG). QB Ahmad Bradshaw may be more useful due to his running chops. Last year's O-line was a disappointment; this year's looks bigger, healthier, and has more experience. Look for Army to run more than pass.
The Owl frontline has lost a bot of it formidable nature, but not enough to be noticeable. Nate L Smith (54 TKL) and Haasan Reddick (46 TKL) are key upfront. Two key LBs, Jared Alwan (74 TKL) and Avery Williams (49 TKL), are back. In the secondary Sean Chandler (68 TKL, 4 INT) anchors that squad. They limited teams to 20.1 PPG in 2015.
Owls Offense against Black Knight D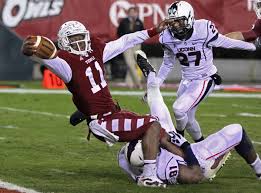 QB PJ Walker (56.5 COMP%, 19 TDs, 8 INTs) has lost his top go-to guy, but does have Ventell Bryant (39 REC, 14.8 AVG, 3 TDs) to connect with along with running and pass catching threat Jahad Thomas (22 REC, 9.8 AVG, 1 TD). Thomas ran for 1,262 yards, scoring 17 TDs while averaging 4.6 YPC. The veteran offensive line should do well against a tough Army frontline.
Army will field their best D-line in five years. It includes John Voit (50 TKL) and Jordan Smith (47 TKL). Plus, they have a fine group of linebackers that include Andrew King (92 TKL, 4.5 SCK, 12 TFL) and Jeremy Timpf (92 TKL 1.5 SCK 3.5 TFL). These guys will dog the Temple offense. The secondary is questionable and vulnerable, although they have lost just one starter. They held teams to just under 28 PPG last season.
September 2 College Football Free Pick
Our September 2 college football free pick takes Temple at -17 when they host the West Point Black Knights. Although Army has a decent defense, they are lacking in their secondary, and we expect the Owls to exploit this. At the same time, Temple offers a fine rush attack. Army will score some points but not enough to beat the spread.
September 2 College Football Free Pick: Temple at -17