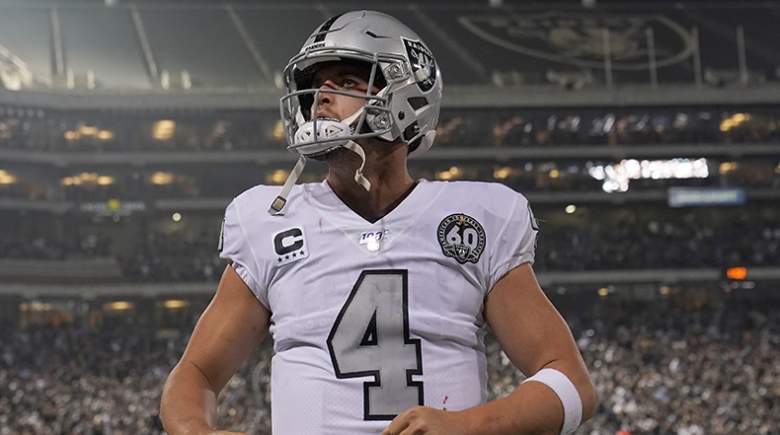 There's nothing but draft slotting on the line in the NFL week 16 Raiders at Chargers free pick. This essentially becomes one of those 'toss up games' as the teams have lost 8 of their last 9 combined. Oakland won the earlier matchup between these division foes on November 7th, but Los Angeles is a very dangerous -7.5 favorite in the rematch.
Has Oakland Shut It Down for the Year?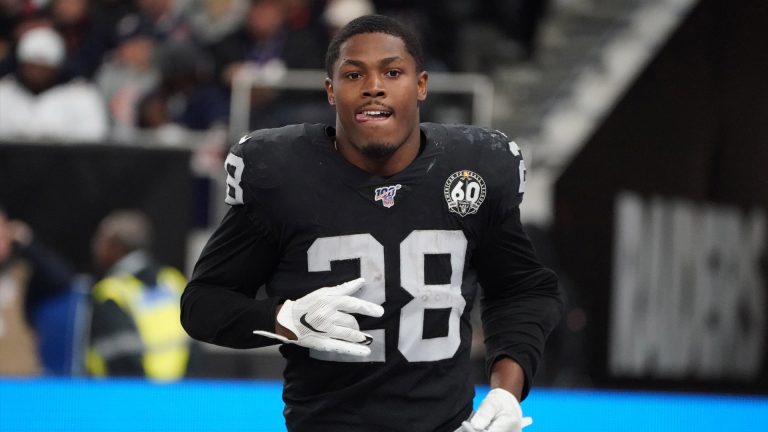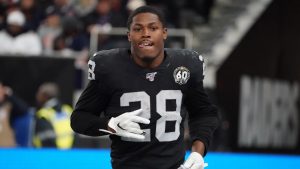 Jon Gruden isn't the type of coach to 'call it a season' but his team comes into the NFL week 16 Raiders at Chargers free pick having lost four games in a row. They have been bad beats too, including a 16-20 home loss to Jacksonville last week as -7 favorites. The losses before that were by 21 to Tennessee, 31 to K.C., and 31 to the Jets.
Oakland does have that first win over L.A. to fall back on heading into Sunday afternoon's tilt. The Chargers were actually better in a lot of areas in that tilt though including first downs (26-18), time of possession (34-25), and rushing yards (146-78). Turnovers killed LA that day and have continued to be a problem as of late.
Derek Carr was 21/31 in the first meeting with the Chargers and Josh Jacobs had an OK day on the ground with 16-71 and a TD. Carr completes over 70% of his passes on the season and has gone for 250+ in the last two games with 3 TD and 0 INT. It hasn't translated to wins though. Carr doesn't have an INT in the last two weeks either though, which will be a huge advantage on Sunday. Two big disadvantages that Oakland will have is that neither Josh Jacobs (shoulder) or Pro Bowl tackle Trent Brown (pectoral) will play on Sunday.
Los Angeles Cannot Hold on to the Ball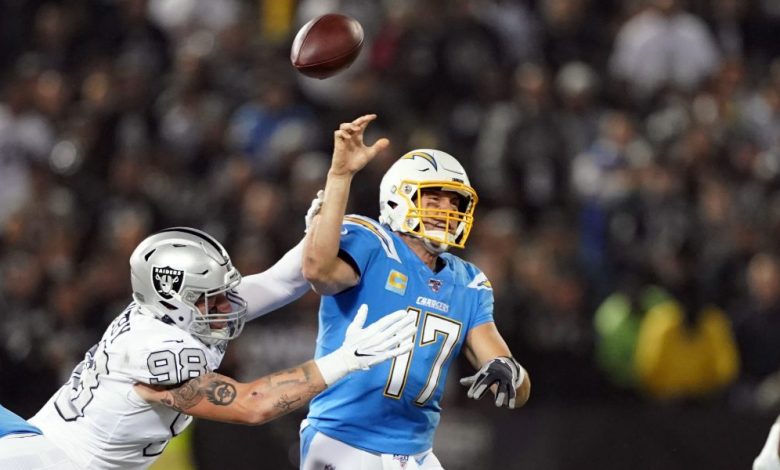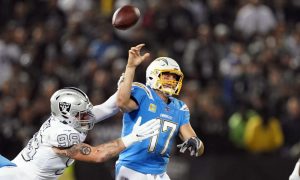 LA has dropped 4 of their last 5 starting with the loss to the Raiders on November 7th. Last week was a brutal 10-39 home loss to the Vikings when the Chargers were a +1 underdog.Minnesota didn't put up outlandish stats in almost scoring 40 points, but LA had 5 fumbles (4 lost) and Phillip Rivers threw three INTs.
The Chargers were the better team on paper in the first meeting with the Raiders, but once again turnovers doomed them with Rivers throwing another 3 INTs. One bright spot is that Melvin Gordon had his only 100 yard outing of the season in the first tilt with the Raiders. Oakland allowed 161 yards rushing and 391 passing two weeks ago vs. Tennessee. Oakland did hold Leonard Fournette to 42 yards on 15 carries a week ago though.
Sunday does mark the end of the Chargers' tenure at Dignity Health Sports Park. Is there any 'farewell mojo' for LA in that regards? It wouldn't seem like it as the 27,000 seat stadium was known more for the Chargers' home field 'disadvantage' with opposing teams fans consistently outnumbering LAC fans. The Chargers likely just want to be done with this chapter of their franchise.
NFL Week 16 Raiders at Chargers Free Pick
How motivated is either team here? The Chargers were the better team in the first meeting and can beat the -7.5 IF Rivers protects the ball. Before losing to Oakland this season, the Chargers had posted wins by 14, 16, and 20 in the last three meetings of the series. LAC gives the hometown 'fans' one more show at the current stadium.
Pick: LA Chargers -7.5