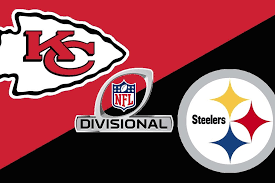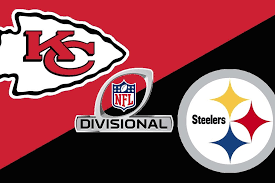 First things first, our Steelers play Chiefs 2017 NFL divisional free pick has been complicated by the weather in the Kansas City area. The game, which was supposed to kick off around 1 p.m. ET on Sunday, Jan 15 will, instead start at 8:20 p.m. ET. The change of time is due to an ice storm moving through the area. During the game, the temperature will be right around the freezing mark and there could be ice falling throughout the entire game.
With that weather warning in mind, offenses have an edge and, especially running games. But the fact is with weather like this anything and everything can be affected. A wet and icy football is simply hard to handle. Pittsburgh is certainly used to playing in such conditions. In fact, they are perhaps more prepared than the Chiefs. But the Chiefs have a good rushing game, and they are at home, which should be helpful.
Pittsburgh Offense vs. Chiefs Defense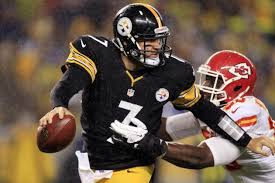 QB Ben Roethlisberger (64.4 COMP%, 29 TDs, 13 INTs, 17 Sacks) leads the Steeler offense. Pittsburgh, which is averaging 24.9 PPG, has both a solid running game and pass attack. Le'Veon Bell (261 ATT, 1268 YDs, 4.9 AVG, 7 TDs) is the team's primary rusher. He also has 75 receptions for 616 yards and two touchdowns. RB DeAngelo Williams, who has been injured and was used quite a bit in week 17 but sparingly in the Steeler wild card win against the Dolphins, should get the ball too.
The Steelers WR Antonio Brown (106 REC, 1,284 YDs, 12.1 AVG, 12 TD) is Roethlisberger's primary target. Brown is an athletic and evasive wideout and a major game-changer. WRs Sammie Coates and Eli Rodgers and TE Jesse James are also extremely viable outlets. The Steelers bring a seven game winning streak to this contest.
The Kansas City Chiefs have a solid defense, which is holding opponents to 19.4 PPG. The team does not have a lot of sacks, as they've made 28, but they offer a fearsome secondary and bring an extraordinary talent for forcing fumbles. The secondary has 18 interceptions and 100 passes defended. Kansas City has forced 19 fumbles and recovered an impressive 15. They have also posted 51 TFL. Anthony Sherman leads the team in forced fumbles with four. LB Dee Ford (10.0 Sacks, 4 TFL, 2 PD, 1 FF) is tops in sacks while DB Marcus Peters (20 PD, 6 INTs, 1 FF) is tops in PD and picks. He's also recovered three forced fumbles. Eric Berry, another deep back, has made four interceptions and has nine passes defended.
Kansas City Offense vs. Steeler Defense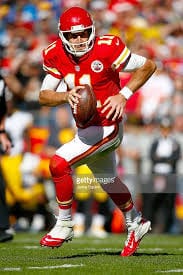 The Kansas City, which is averaging 24.3 PPG, offers a balanced attack. QB Alex Smith (67.1 COMP%, 15 TDs, 8 INTs, 28 Sacks) is not the most electric quarterback in the league, but he's proven to be accurate and a sound field general. Kansas City has a fine rush attack. RB Spencer Ware (214 ATT, 921 YDs, 4.3 AVG, 3 TDs) is the club's top rusher. WR Tyreek Hill (61 REC, 593 YDs, 9.7 AVG, 6 TDs), who is second in pass catches, is also the team's third most productive rusher. He has 24 carries for 267 yards and three TDs. He's averaging 11.1 YPA.
TE Travis Kelce (85 REC, 1,127 YDs, 13.2 AVG, 4 TDs) is the team's top receiver. WRs Jeremy Maclin (44 REC, 536 YDs, 12.2 AVG, 2 TDs) and Chris Conley (44 REC, 530 YDs, 12.0 AVG, 0 TDs) offer additional opportunities for the air game. Lead rusher Ware also has 33 catches for 447 YDs, and two touchdowns. He's averaging 13.5 PPG.
The Steeler D has been sound, keeping opponents to 20.4 PPG. They have a respectable 38 sacks and 13 picks. They've caused 18 fumbles, recovering 10. In addition, Pittsburgh has 54 TFL and 79 PD. LB Ryan Shazier (3.5 Sacks, 9 TFL, 9 PD, 3 INTs, 3 FF) can pretty much do it all on defense, and he does. LB Lawrence Timmons (2.5 Sacks, 4 TFL, 5 PD, 2 INT, 1 FF) leads the team in tackles with 78 solo and 36 assists. LB James Harrison (5 Sacks, 5 TFL, 1 PD, 1 INT, 2 FF) leads the team in sacks. Corner Artie Burns has three picks and 13 PD while opposite corner Ross Cockrell has defended a team-best 14 passes.
Steelers Play Chiefs 2017 NFL Divisional Free Pick
At this point in time, the Steelers and Chiefs are even at some books. At others, the Chiefs are favored by anywhere from 1.0 to 2.5 points. This is anyone's game and, as noted, a tough call. The Chiefs offer a lot of variety on offense and a stout D. The Steelers have three star players and a lot of depth on both offense and defense. play
We like Kansas City due to their depth and ability to show a lot of different looks on offense. Also, we're concerned about how Roethlisberger, who will play wearing a boot, will be able to perform. Our Chiefs 2017 NFL divisional free pick is the Chiefs at even odds.
Steelers Play Chiefs 2017 NFL Divisional Free Pick: Kansas City even