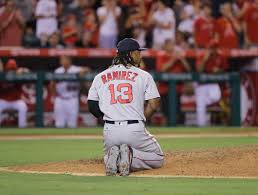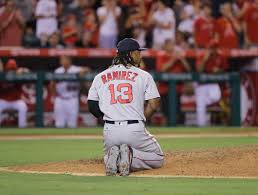 For this MLB Pick Boston plays Los Angeles in California with the game slated to start at 10:05 ET. The Red Sox (55-45) are on a skid, having lost four straight. They are in desperate need of a win. They play the AL's Los Angeles (46-56), the team with the third-worst record in the league. It is the perfect set up for Boston to get back on track. But can they?
They have been managing to lose games just when you think they have a chance of winning. The Red Sox are falling short and as they approach August they, and any team that wants to be in contention for a playoff spot, must beat those teams that are beatable. That is those teams like the Los Angeles Angels. Those teams with with losing records.
Starting Pitching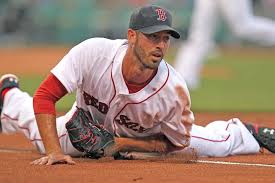 Rick Porcello (13-2, 3.57 ERA) starts for the Red Sox. Porcello is 6-0 in his last seven Boston starts, and the team has gone 7-0 in that time. He's been good for six to seven innings a game, and in most of those last seven starts his teammates have given him at least eight runs. Most of the time when Porcello starts, Boston hits.
Tim Lincecum (8.70 ERA, 2-4) gets the nod for the home team. He has struggled mightily. In his last start, which was against Houston on July 24, he pitched 1.1 innings and allowed 7 hits and 8 earned runs. There's nothing to say that tonight will be any different. In three previous starts. He's given up 11 runs over 15.1 innings. In those three games he went 1-1 with one no-decision.
Deciding Factors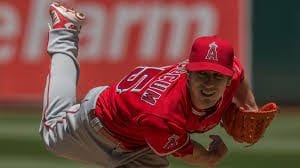 Boston relief has struggled off and on over the past few weeks. Plus, of the Red Sox past four losses, three were by one run and the other was by two. Boston is having a tough time winning those tight, close games that they must win to get to the postseason. That may be a problem again tonight.
There's a major difference between these two teams when it comes offensive output. The one through four batters for the Red Sox are all hitting above .300 and two more players in the starting lineup are doing the same. David Ortiz, Dustin Pedroia, Mookie Betts, and Xander Bogaerts bring big bats that can be a major help in the first few innings. The Angels have far less hitting prowess. However, Yunel Escobar and Mike Trout can both do some damage. For Boston to win the teams needs to do more than they did last night when they generated just eight scattered hits. Plus, getting on starter Lincecum early can really help their cause.
MLB Pick Boston Plays Los Angeles
Boston lost the first game of this series 2-1 in the bottom of the ninth on an error by Hanley Ramirez. Suddenly this team, one way or another, is snake-bit. Looking at the starting pitching and the stopper role that Porcello has played for this team, I'm taking the Boston Red Sox in this one with the moneyline. It's a gut pick, but considering the starters, the hitters, and where both of these teams are at, it seems the perfect time for Boston to finally get a win.
MLB Pick Boston Plays Los Angeles: Boston with moneyline at -167