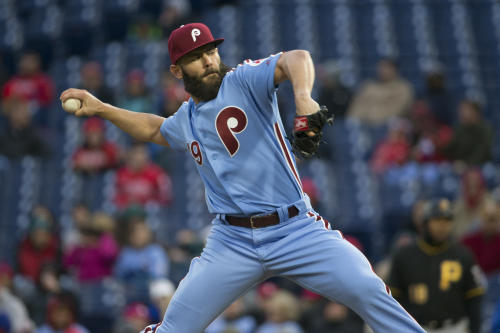 The May 20th NL free pick is an interesting matchup as Philadelphia's Jake Arrieta faces his old team Chicago for the 1st time in his career. Monday's game is also a contest between two 1st place teams, both coming off big weekends. The Cubs are -125 favorites due to playing at Wrigley Field, but there's definitely value on the Phillies (PHI +104).
Arrieta Struggling Lately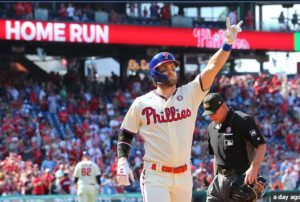 When Jake Arrieta takes the mound vs. Chicago in the May 20th NL free pick, he will have officially faced every team in the major leagues. The right-hander spent 5 years with the Cubs, winning the 2015 Cy Young Award and helping Chicago finally end their World Series drought in 2016. That was then though. Arrieta has struggled recently in the 2019 campaign, giving up 4+ ER in 3 of the last 4 games. In his start 10 days ago, Arrieta gave up 3HR to the Royals. Only two Chicago batters have ever faced the former Cub, but Joe Maddon's team has a deadly lineup on offense.
The Phillies just wrapped up a sweep of the Rockies which was a nice bounce back after dropping 3 of 4 at Citizen's Bank Park to the Brewers. The Phillies offense has been held to 3 runs or less in 4 of the last 6, but have a .345 collective BA vs. Darvish. Odubel Herrera leads the way at 3 for 6, but overall the experience vs. the Chicago starter is very limited with just 29 collective AB. Monday will also be Bryce Harper's first career AB's vs. Darvish, but the Phillies RF has homered in two straight and appears to be heating up.
Where is Darvish's Head At Before Monday's Start?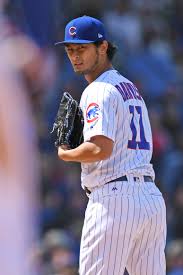 Chicago's starter Monday is Yu Darvish who could have some mental issues facing what he has referred to as a "Chicago Legend" in Arrieta. The right-hander struggled above the shoulders in a few starts earlier this year, but he seems to have put things together as of late. Darvish gave up just 2ER and struck out 11 Reds batters in his last start. More importantly, he didn't walk anybody after giving 11 batters a free pass in the two games prior. Darvish allowed just 1 hit two starts ago vs. Miami, but the walks had him throw 97 pitches in just 4.0 IP. Can bettors trust Darvish in the May 20th NL free pick?
The Cubs just wrapped up a 3-3 road trip but are back at Wrigley Field on Monday where they are 15-6 on the season. Chicago boasts a top 5 offense in runs/game and OPS and the entirety of the lineup seems to be settling into a groove. Kris Bryant hit HR's in the 7th, 8th, and 9th inning during Friday's win vs. the Nationals. Anthony Rizzo went deep Sunday night and Willson Contreras has 7 hits in the last four games. Chicago could be at a loss Monday if Javier Baez misses the game with a tweaked heel injury however. Plus, only Jason Heyward and Daniel Descalso have an MLB AB vs. Arrieta.
May 20th NL Free Pick Betting
Arrieta is a fierce competitor and even though he has struggled a bit with his stuff lately, expect an A-1 performance in this one. Darvish has come a long way, but he's still hard to trust, especially at home ironically.
NL Free Pick: Philadelphia Phillies +104