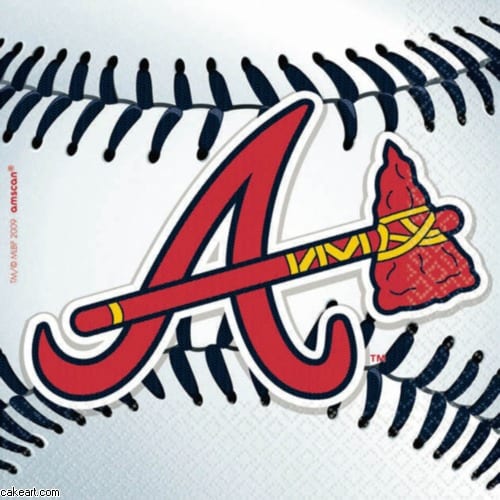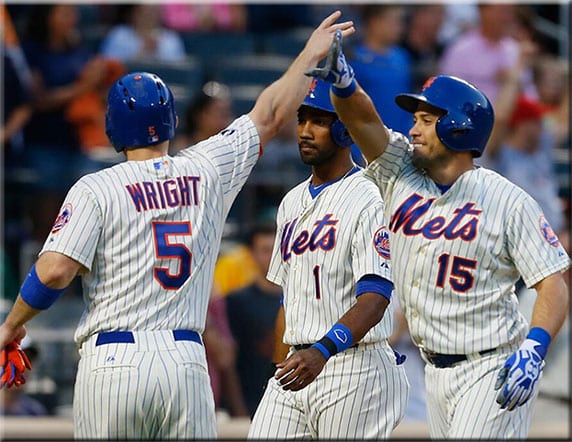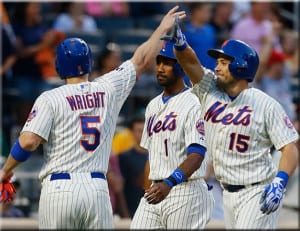 The Atlanta Braves are in New York for the second game of their three game series with division rivals the New York Mets. The Mets have won 4 of the last 5 meetings overall versus the Braves and 5 of the last 6 meetings in New York.
Head to Head Trends
Braves are 1-5 in the last 6 meetings in New York.
Under is 5-1 in the last 6 meetings in New York.
New York Mets (+116)
The New York Mets are 4th in the National League East 13.5 games back of the 1st place Washington Nationals. The Mets are 8 games under .500 on the season but are just 1 game under .500 at home with a 31-32 record. The Mets aren't the highest scoring team in the league averaging 3.83 runs per game and that actually drops slightly at home to just 3.60 runs per game. The Mets do have a solid pitching staff though allowing 3.83 runs per game overall and again at home that drops slightly to 3.52 runs per game. On the hill for the Mets today is Zack Wheeler who is 9-8 with a 3.48 ERA in 26 starts this season.
New York Mets Trends
Mets are 5-1 in Wheelers last 6 starts.
Mets are 9-3 in their last 12 home games vs. a team with a losing road record.
Atlanta Braves (-126)
The Atlanta Braves are 2nd in the National League East 7.5 games back of the Washington Nationals. The Braves have been a hard team to get a read this season they go from being red hot to ice cold overnight. Early in the season they were playing good wining 17 of 23 games then lost their next 7 straight games. They had another nice streak that saw them win 9 games in a row and then they lost their next 4 games and just a few weeks ago they lost 12 of 15 games and followed that up by winning 7 of their next 8 games. The Braves are basically just a .500 team so if they go on a nice roll that gets evened out by a losing streak and that's the way baseball works a lot of the time things tend to even out over a long season. Starting for the Braves today is Julio Teheran who is 12-9 with a 2.96 ERA on the season.
Atlanta Braves Trends
Braves are 4-12 in their last 16 road games.
Braves are 10-2 in Teherans last 12 road starts vs. a team with a losing record.
Conclusion
I have $100 in my TopBet account for this game and I like the New York Mets to beat up on the Braves today. These 2 teams are not really all that different the Braves have 6 more wins over 132 games so a couple bounces here and there and their records could be reversed. The starting pitching matchup is also fairly even both pitchers are pretty solid so the best thing to do here is to just bet the underdog and that would be the Mets.
Free Pick: New York Mets +116