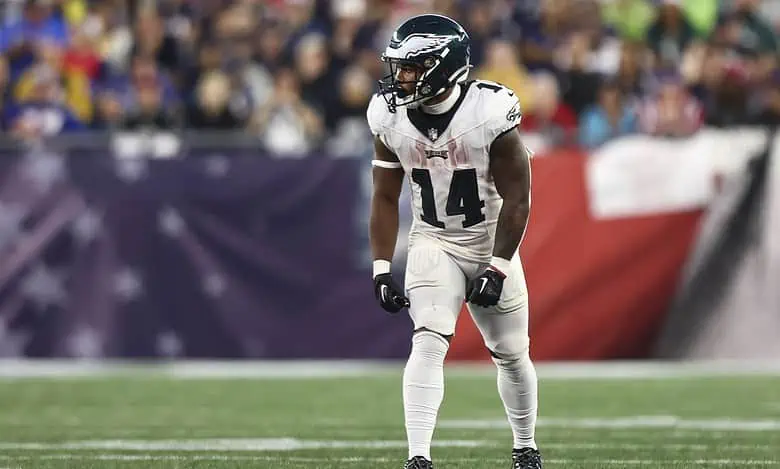 Week 1 of the 2023 NFL season produced some surprising results, and the action in Week 2 should be just as exciting. The Minnesota Vikings travel to Philadelphia to take on the Eagles to begin Week 2 for a matchup on Thursday Night Football.
Minnesota was a playoff team a season ago, but they didn't look like they were a playoff contender in Week 1 of this season. The Vikings failed to do much of anything on offense, and they suffered a 20-17 loss to the Tampa Bay Buccaneers.
Philadelphia is the defending NFC Champion, and they are expected to be one of the best teams in the conference again this year. The Eagles picked up a 25-20 win over the New England Patriots in Week 1, but it wasn't as dominant as expected.
The Philadelphia Eagles are a seven-point betting favorite over the Minnesota Vikings in this big showdown on Thursday Night Football.
Minnesota Must Run
The Minnesota Vikings let running back Dalvin Cook go in the offseason, and it looks as if that decision could cost them. Minnesota had just 41 rushing yards in the Week 1 loss, and that is going to create some serious issues.
Wide receiver Justin Jefferson did have nine receptions for 150 yards in that game, and Minnesota can always count on him to produce. The Vikings can't afford to abandon the run game, though, or else the defense is going to get worn down.
Minnesota held Tampa Bay to just 173 yards of total offense in the season opener, but they have been known to give up some huge plays. The Vikings are going to be facing a tough challenge in this one, and it's going to take a great effort.
Hurts Has Weapons
Eagles quarterback Jalen Hurts has a ton of weapons on offense, but he needs to find a way to use them better. Hurts threw for just 170 yards and one touchdown in the season opener, but he is capable of having a much bigger performance.
Running back Kenneth Gainwell had 14 carries for 54 yards in the Week 1 win, and finding balance will always be a key for this team. Philadelphia is one of the most explosive teams in the NFL, and it's time for them to show it.
The defense of Philadelphia was not extremely effective in Week 1, as they allowed 392 yards of total offense in that game. This unit does have the ability to be aggressive, and they will be looking to get pressure on the Vikings.
Eagles Fly Past Vikings
The Eagles appeared to be suffering through a bit of a hangover in the Week 1 win over the New England Patriots, but don't expect that in this game. Philadelphia is a city that always supports its teams, and you can expect a raucous environment for this one.
Minnesota didn't look like a team that has enough balance on offense to scare opponents, and that is going to create some issues in this game. The Vikings will put together a better overall game in this one, but that's still not going to be enough to keep things close.
Take the Philadelphia Eagles at -7.0 as they pick up a double-digit win over the Minnesota Vikings on Thursday Night Football to begin Week 2.