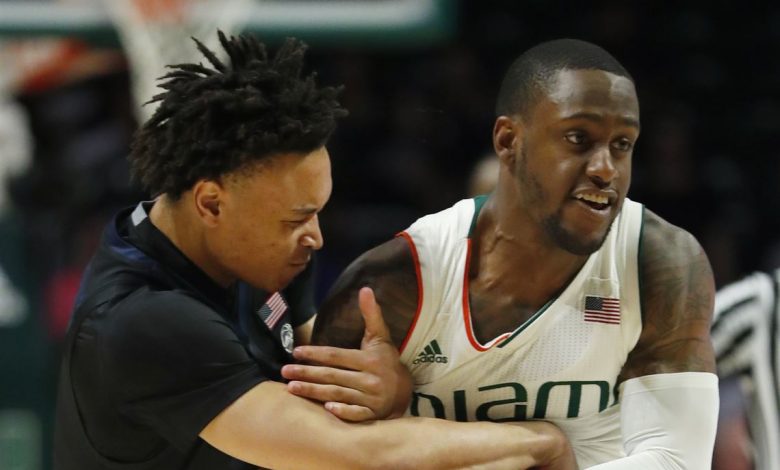 Pittsburgh took a big step towards legitimacy in their 73-65 win at North Carolina on Wednesday, snapping a 22-game ACC road losing streak. The Panthers face another stiff test in the January 12th NCAAB free betting pick, traveling to Coral Gables where the Hurricanes are -2.5 favorites Sunday evening. Is it back to the road losing ways for 11-4 Pittsburgh, or is this year's team different?
Pittsburgh's Depth Give Them a Chance at the Upset?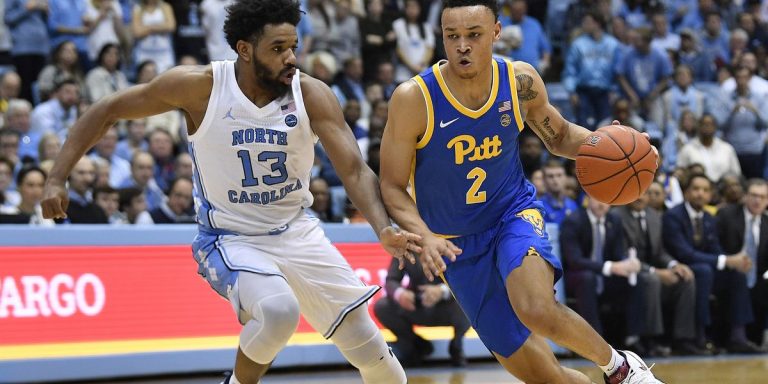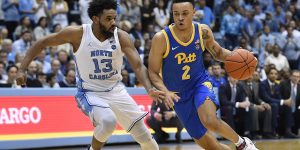 The Panthers didn't start the 2020 calendar year very well, losing 69-65 at home to Wake Forest as -6.5 favorites. That loss is somewhat forgivable though considering the awkwardness of the holiday break and the fact that Pittsburgh had played three tomato cans prior, being favored by at least 11 in wins over Northern Illinois, Binghampton, and Canisius.
The Panthers did bounce back from the loss to Wake Forest nicely though, scoring the 73-65 win in Chapel Hill, Pitt's first win over UNC in the last 8 games. Trey McGowens had 24 points, his 5th straight in double figures and his highest scoring total since early November. What the Panthers really showed against North Carolina though is nice scoring depth. Justin Champagnie added 22 points, his second 21+ outing in the last 3 games (while playing all 40 minutes). Xavier Johnson also had 15+ points for the 4th time in the last 7.
This will be the 3rd straight matchup in the head-to-head series held in Miami. The last two haven't gone so well for Pittsburgh though, losing 57-69 in 2018 and 63-76 in 2019. Do the Panthers have the defense this year to break that trend? Jeff Capel's team is allowing just 60.7 ppg on the season, 25th best in the country.
Miami Needs a Big Bounce Back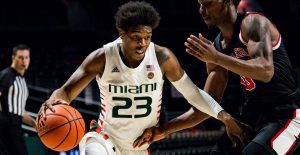 The Hurricanes come into Sunday's game reeling a bit. They have played two solid teams lately in Duke and Louisville, but really didn't put up a fight losing 62-95 and 58-74 respectively. Miami needs to find themselves vs. Pitt because they do have some good wins on the season. Those include at Clemson on 12/31 as +3 point underdogs, a win vs. Temple in Brooklyn, and a victory at Illinois in the ACC/Big 10 Challenge.
Miami was down 30-10 early vs. Louisville but to their credit they did battle back to within 5 at one point. Another positive thing the 'Canes can bring into Sunday's game is their guard play as Chris Lykes and Kameron McGusty both dropped 18 points vs. the Cardinals. Both of those players also had a 28 point game in the month of December which is huge vs. the Panthers solid defense.
January 12th NCAAB Free Betting Pick
In a weird way, the Hurricanes consecutive double digit losses could be a good thing. They came against elite competition in Duke and Louisville which should have Miami prepared for 2nd tier Pittsburgh on Sunday. Miami also just matches up really well with Pittsburgh, owning a 6-game winning streak overall including 6-1 under coach Jim Larranaga.
Pick: Miami Hurricanes -2.5