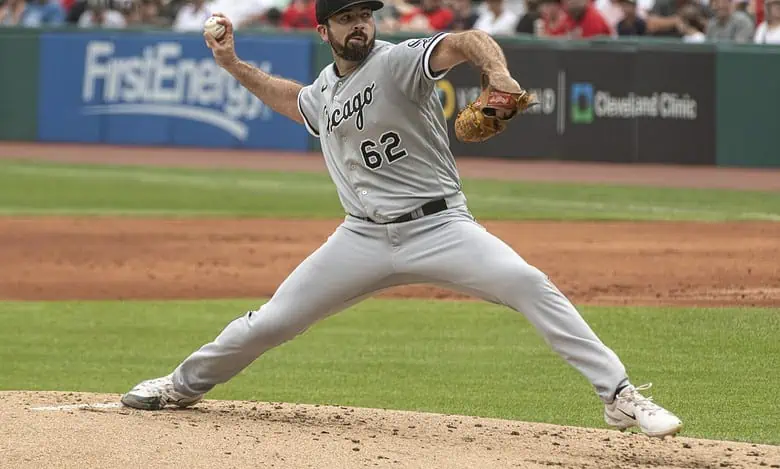 A pair of teams from the Midwest are set to continue their MLB series on Saturday night when the Chicago White Sox host the Milwaukee Brewers. It took extra innings to decide the series opener, with the Brewers picking up the win.
Milwaukee comes into this series in first place in the NL Central Division by 2.5 games, and they have been playing well of late. The Brewers have won three of their last four games and are now 63-54 on the year.
The White Sox have had a miserable 2023 season, but they did look like they were turning it around a bit of late. Chicago is just 47-70 on the year, and they are sitting in fourth place in the AL Central Division.
The Brewers are the moneyline betting favorites at -160 in game two of the series.
Brewers Still Need More Offense
The Milwaukee Brewers might be in first place in the NL Central Division, but this team is not good enough at the plate. Milwaukee is hitting just .235 as a team this season, and they don't have a ton of power in the lineup.
Christian Yelich is having another big season for the Brewers, as he leads the team with a .290 batting average and 64 RBIs. Milwaukee has scored at least seven runs in three of their last four games, so they could be turning it around.
Brandon Woodruff will make the start for the Brewers in this game, and he is just starting to get his season going. Woodruff is 1-1 with a 1.65 ERA on the year, and he has proven that he can be a dominant starter in MLB.
Pitching Hurting White Sox
The Chicago White Sox have a team ERA of 4.59 this season, and it was the bullpen that did them in on Friday night. Chicago traded away several pitchers at the trade deadline, and that's going to make things even harder moving forward.
Jesse Scholtens will take the ball on Saturday night, and he is just 1-4 with a 3.06 ERA this season. Scholtens did pitch well in his most recent start, but he has yet to prove he can win games at this level.
The White Sox are a team with some thunder in the lineup, but finding consistent offense continues to be a problem.
Brewers Beat Up on White Sox
The series opener on Friday night was a very tight contest between the two teams, but it's hard to see game two of the series going that same way. Milwaukee has a big advantage when it comes to the starting pitching matchup, and they are also playing better.
This White Sox team doesn't even seem like a group that cares enough to play spoiler, and they won't put up competitive at bats against Woodruff. Milwaukee isn't going to have a huge day at the plate, but they will score enough to create some separation.
Bet the Milwaukee Brewers on the run line of -1.5 as they win game two of the series by at least two runs.