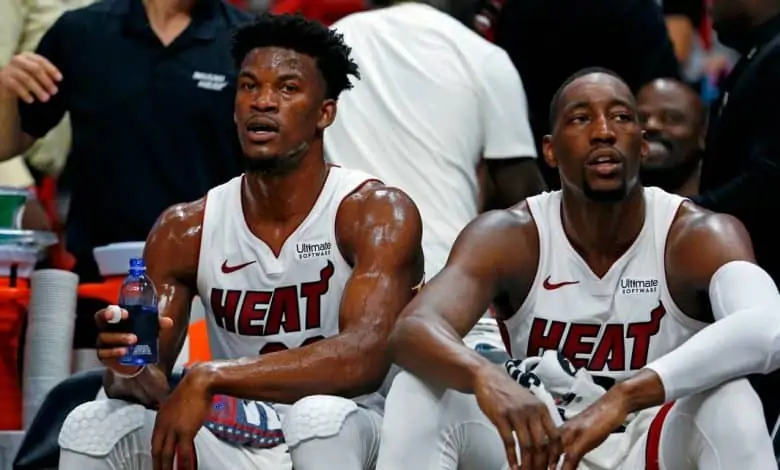 The trade deadline has both teams in the March 25th Trail Blazers at Heat matchup missing some key bench players. Portland is acquiring Norman Powell from Toronto, but have sent Rodney Hood and Gary Trent, Jr. to the Raptors. Victor Oladipo will soon be joining Miami, but as a result the team will be without Kelly Olynyk and Avery Bradley on Thursday.
Those are key bench cogs, but it was always the starters that were going to determine this game. Damian Lillard and Company are playing what seems like a rare road game here, being at home for their last five as well as 9 of the last 11. Miami has been home for three straight, but have lost four in a row altogether.
Portland Scores a Road Gig
The Trail Blazers have played two games in Minnesota this month, otherwise every one of their 9 other games was at the Moda Center. Portland went 6-3 in those home games, but split with last placed Minnesota.
They are still a decent 11-9 on the road this year, but Thursday could be the 'throw away' with a visit to the now depleted Magic on Friday night and then winnable games vs. Toronto and Detroit before heading back home.
Portland is coming off a 116-112 home loss to Brooklyn on Tuesday, in which their backcourt defense failed again in allowing 25 points and 17 assists to James Harden. That followed a 132-92 shellacking at the hands of Dallas led by 37 points from Luka Doncic and another 21 from Josh Richardson. Miami guards are ready for the March 25th Trail Blazers at Heat matchup.
What Has Happened to the Heat?
Miami has shaken up their lineup with the addition of Oladipo, but something had to be done as the team has lost four straight. OK, maybe sounding the alarms was a bit premature because Miami had won 11 of 12 prior and is up to the 5 seed in the East.
The loss of Olynyk and Bradley is going to put a dent in Miami's depth though. Olynyk got primary big man minutes behind Bam Adebayo, and now the team is going to play really small. The Heat are going to be a tough wager every night because if Adebayo gets in foul trouble or injured that leaves a huge hole on the interior.
Miami still has a lot of depth elsewhere though, which will be key in Thursday's game. Portland had an 8 player rotation in their loss to the Nets on Tuesday, and now two of those are on the move to the Raptors. They may get Anfernee Simons and/or Nassir Little off the virus list, but they'll both be a bit rusty. On the other hand though, Jimmy Butler is questionable with a stomach illnesses and may not be full strength if he does play.
Free March 25th Trail Blazers at Heat Pick
Thursday's matchup is a tough one, Portland is a bit thin and playing on the road for the first time in 11 days. Miami just traded away their post depth, and Butler is questionable. This is looking like a total play, and if Butler is indeed out that gives a huge edge to the Portland offense. At the same time the Blazers D can't guard anybody.
Trail Blazers 111 – Heat 113
Pick: Over 217