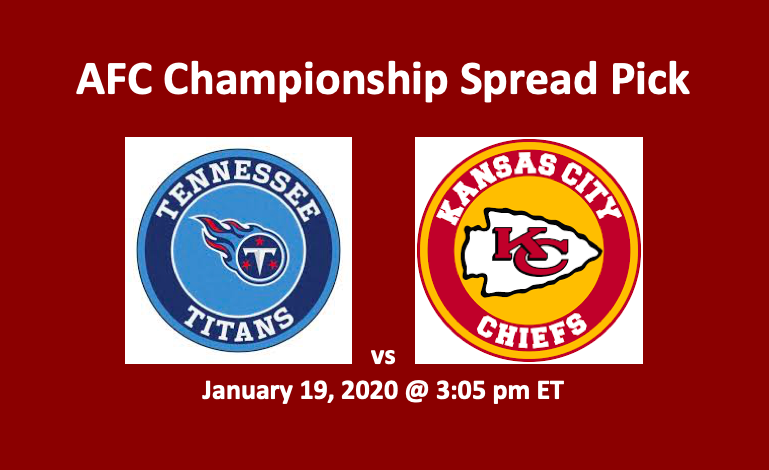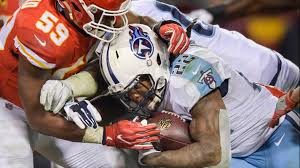 Our Tennessee vs Kansas City pick offers the Chiefs at -7.0. This Tennessee vs Kansas City prediction notes that the Titans are the only wild card playoff team left in the hunt. Tennessee (9-7 Overall, 5-3 Away) was second in the AFC South with the Houston Texans coming in first. To get to this point in the postseason, Tennessee beat New England 20-13 in the Wild Card Round, and then they took down the Baltimore Ravens 28-12 in the Divisional Round. The Kansas City Chiefs (12-4 Overall, 5-3 Home) won the AFC West and earned a first-round bye. Last week, they played Houston in the Divisional Round, and in a huge come from behind win, dominated the Texans 51-31. The game will be played on Sunday, January 19, 2020 at Arrowhead Stadium in Kansas City, MO with kickoff scheduled for 3:05 pm ET.
Tennessee vs Kansas City Pick – Stats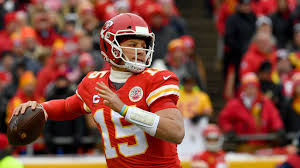 The Chiefs are averaging 29.5 PPG and allowing 19.9 PPG. The Titans are scoring 25.0 PPG while they are allowing opponents 19.8 PPG. On offense, the KC pass attack has been good for 283, and their rushing game has averaged 99.24 YPG. Tennessee's ground game is recording 146.7 YPG while their air attack is averaging 207.6 YPG.
On defense, the Titans are allowing opponents 257.5 passing YPG while the Chiefs are permitting 228.9 per contest. Rushing yards allowed by the Titans come to just 108.6. KC is allowing 126.2 ground YPG. The Titans have recorded 43 sacks and 88.5 TFL. Interceptions come in at 14 with one pick six included and passed defended stand at 72. Of the 11 FF they've recorded, Tennessee has recovered nine and run back two for scores. KC brings similar stats to this game, as they have 45 sacks, 79.5 TFL, 65 PD, and 16 INTs. They've also forced 13 fumbles and recovered seven. The D has scored three times.
Titans vs Chiefs – Players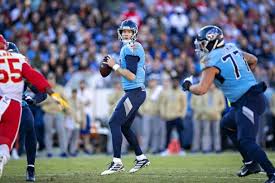 Our Tennessee vs Kansas City pick expects this game to come down to a few factors. The first is QB matchup as Ryan Tannehill goes up against Patrick Mahomes. Tannehill has done a fine job at the helm, but Mahomes has a special quality that makes things happen. The rushing game has Tennessee's Derrick Henry against KC's Lesean McCoy. McCoy is questionable, but we expect he'll play. The Titan rush attack is solid. Both receiving unit are sound and deep. We find that the Chiefs have an advantage with the duo of TE Travis Kelce and WR Tyreek Hill. The Titans have an edge on D.
Our Tennessee vs Kansas City Pick
When these two teams met this season on November 10 the Titans surprised the Chiefs by beating them 35-32. Was that an anomaly? Tennessee has shown that they can handle some of the toughest and best teams in the NFL. However, after last week's performance against the Texans, where Houston scored the first 24 points in the game, and then stood-by as the Chiefs took over, it hard to not go with KC. Our Tennessee vs Kansas City pick is the Chiefs at -7.0.
Tennessee Titans vs Kansas City Chiefs Projection – Summary
Kansas City Chiefs at -7.0